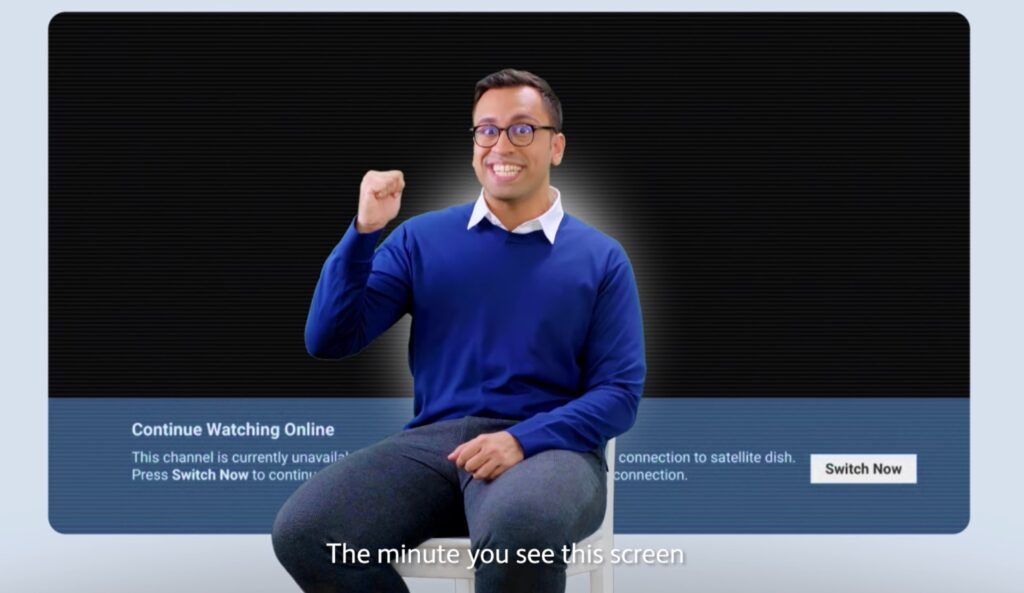 Astro rolls out its Continuous Viewing feature to the Astro Ultra Box and Astro Ulti Box to elevates television viewing experience.
Recently, Astro customers have reported service disruption issues. This stems from the failure on the MEASAT-3 satellite which requires more time to be resolved.
With the new feature, users can easily switch to the Continuous Viewing mode to enjoy watching tv programmes on Astro without interruptions even under bad weather.
All you need is an Astro box that supports Wi-Fi connection to switch on the feature.
According to Astro, it will only take one minute to switch the streaming mode depending on the speed of your Wi-Fi connection. At least a 30Mbps internet connection is needed to ensure that the programme does not buffer.
Press the OK button to switch immediately
Upon switching on the feature, your Astro box will switch from live streaming to internet streaming. With just a press on the OK button on your remote controller, you can easily switch between both streaming channels whenever you like and watch your tv programme again.
Watch this video by Astro to see how it works:
For more information, call Astro at 03-7481 8000.