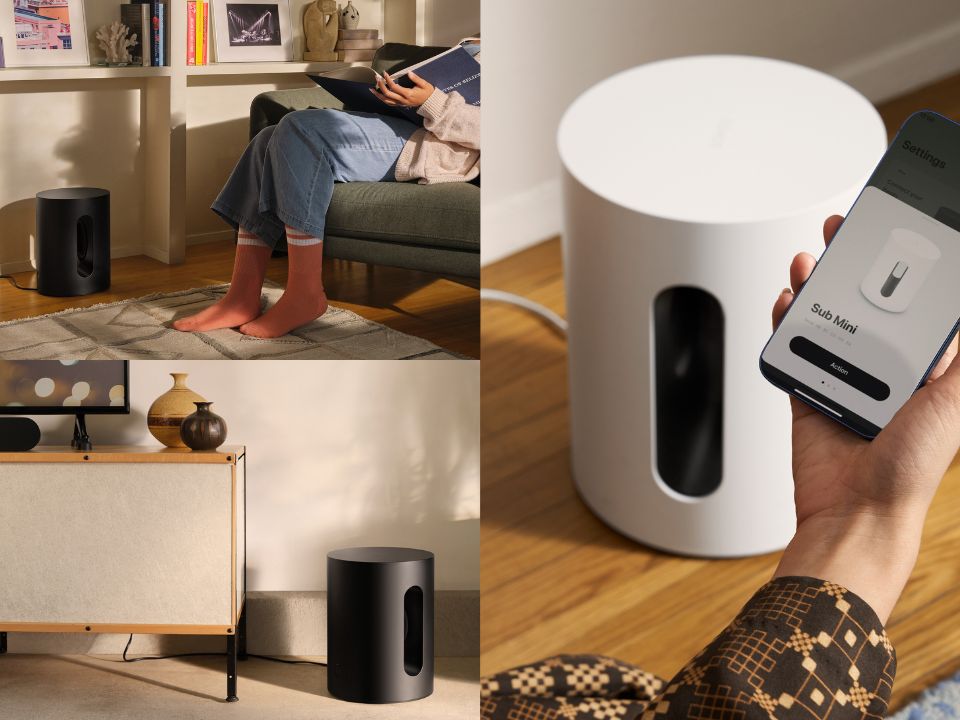 Sonos has introduced the Sonos Sub Mini, a wireless subwoofer with powerful, well-balanced bass that raises the bar in its category. Sub Mini delivers a rich, clear low end in a more compact, cylindrical design, building on the Sub's award-winning design!
Mini Subwoofer Drops Big Beats
We've entered a more thoughtful era of streaming that prioritises quality over quantity, with creators and platforms investing in immersive entertainment experiences that put premium sound at the forefront,
Sub Mini is a welcome addition to the Sonos family, rounding out our home theatre product line-up so listeners can experience cinema quality sound that makes them feel like the main character or player in their favourite content.

Maxime Bouvat-Merlin, SVP for Hardware and Operations at Sonos
Sub Mini Delivers Bold Bass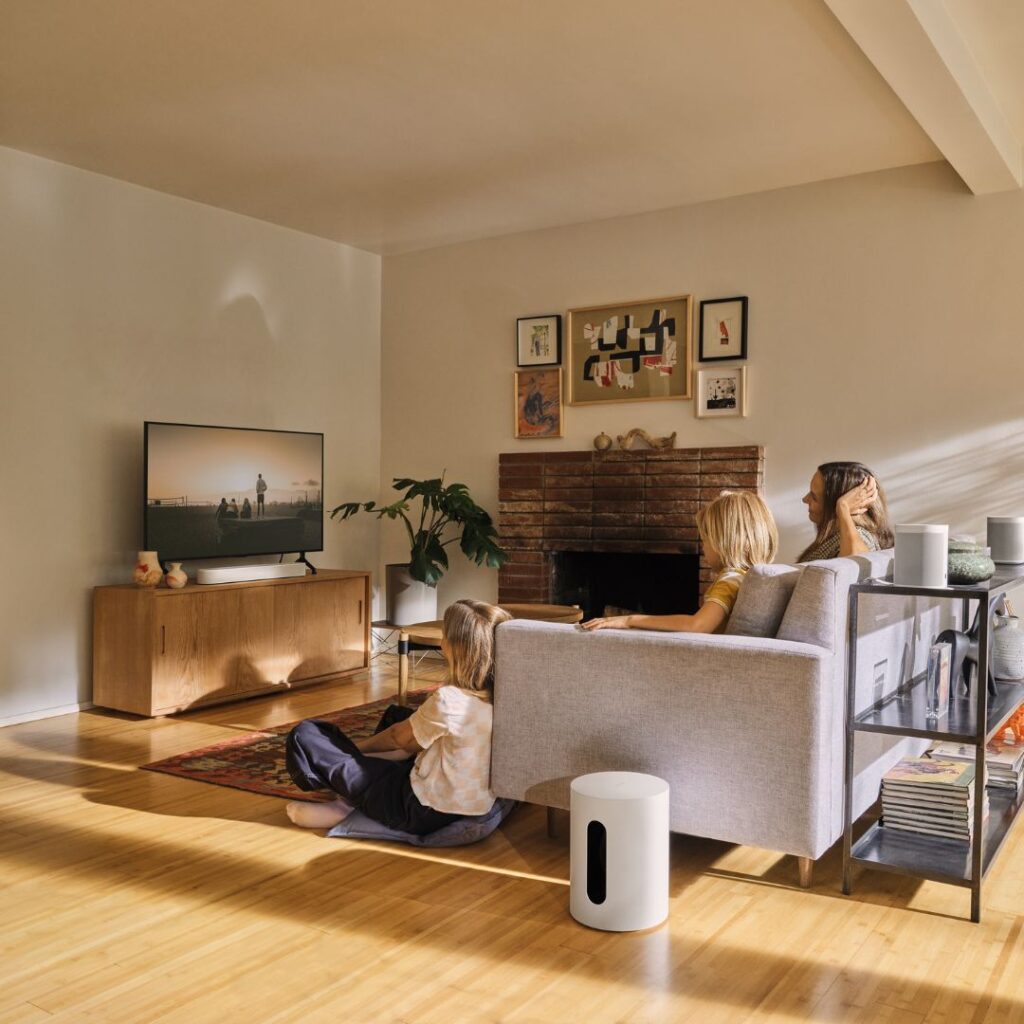 The new Sub Mini is small but mighty—it boosts bass across music, movies, gaming and more!
Bass without the Buzzkill
You will feel more involved in each scene and song with the dual custom woofers and advanced processing—generate deep, dynamic low end with no buzz or rattle—that's perfect for small to medium sized spaces.
Both woofers are facing inward within the acoustically sealed cabinet to reduce distortion through a force-cancelling effect.
Balanced Sound
Advanced digital signal processing maximises bass response and reproduces the full-toned low frequencies expected from a much larger subwoofer, allowing paired speakers like Beam, Ray, One, or One SL to concentrate more on the mid-range and high frequencies for an overall richer, more powerful audio experience.
Adaptable
Drum up the drama in every movie scene by pairing Beam or Ray with Sub Mini, or drop it even lower on your at-home dance floor by making Sub Mini your Sonos One's plus one.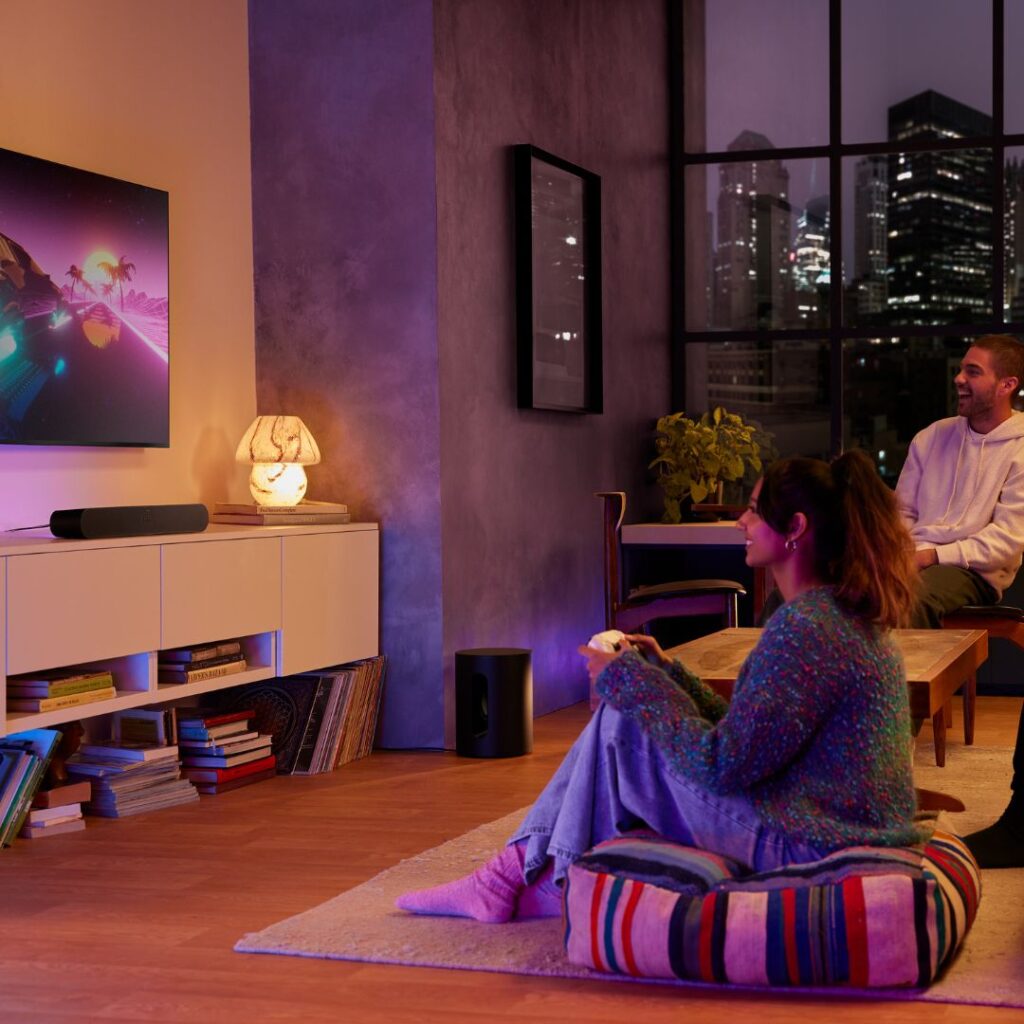 Curvy Design: Looking Great at Every Angle
In contrast to other subwoofers, Sub Mini features a round design that enables it to blend naturally into your home aesthetic without taking up too much space or attention. Place it beside your sofa or credenza without pulling focus from the TV or your interior style.
Seamless Set-Up: Expand Your System
Add Sub Mini to your Sonos system in just a few taps on the Sonos app, mixing and matching with different Sonos speakers to create your perfect sound system, whether you're hosting a housewarming party or movie night with friends.
Once you plug in the power cable, the Sonos app will automatically detect Sub Mini and help you add it to your system. Adjust the TV volume with your remote or change the music from the Sonos app, Sub Mini stays synced with its paired speaker.
You can also fine tune Sub Mini's sound with Trueplay, which detects and adapts the speaker's sound for reflections off of walls and furniture, giving you the best listening experience for your room and setup.
Sub Mini Power & Networking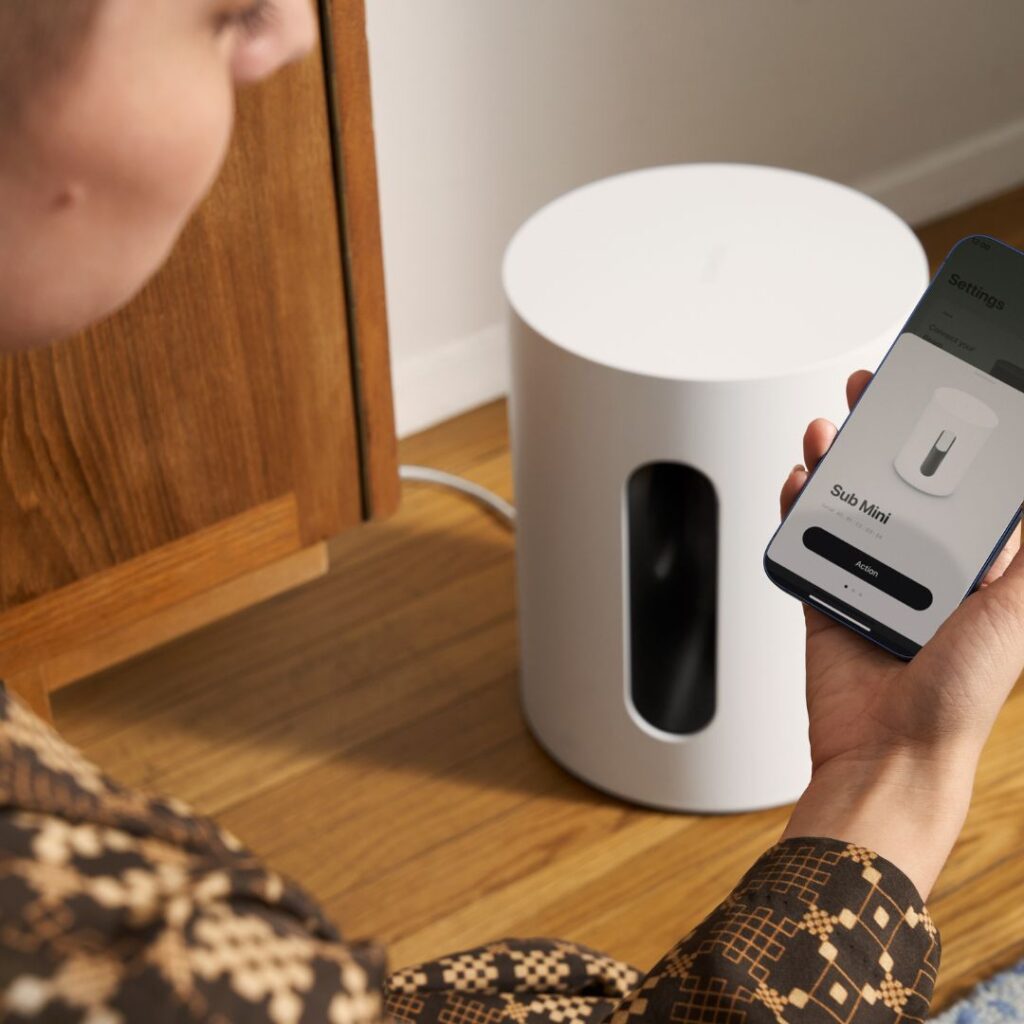 WiFi – Connect to WiFi with any 802.11a/b/g/n broadcast-capable router.
Low Latency – 5 GHz connection to a Sonos soundbar enhances audio transmission speed for high-quality sound synced with your TV.
Ethernet – 10/100 port for hardwiring to your router.
Voltage – 100-240V 50/60Hz internal power supply
Sub Mini Audio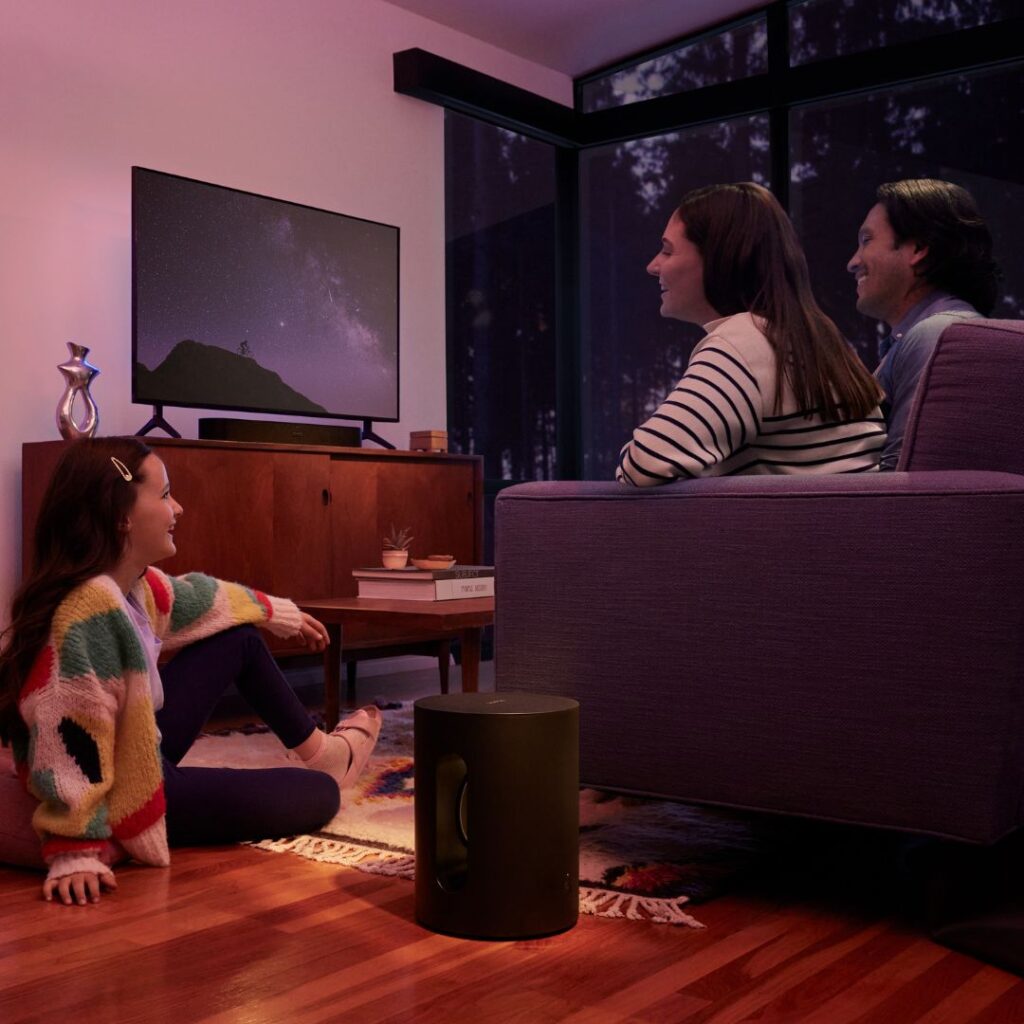 Woofers – Dual 6″ woofers face inward toward each other for a force-cancelling effect.
Amplifiers – Both Class-D digital amplifiers are perfectly tuned to the unique acoustic architecture.
Architecture – Sealed cabinet neutralises distortion and enhances the bass response.
Adjustable EQ – Audio settings automatically equalise to balance Sub Mini and the paired Sonos product(s). Use the Sonos app to manually adjust bass, and loudness.
Trueplay – This software measures the acoustics of the room then fine-tunes the sound. Supported iOS device required.
Frequency Response – 25 Hz
Sub Mini Design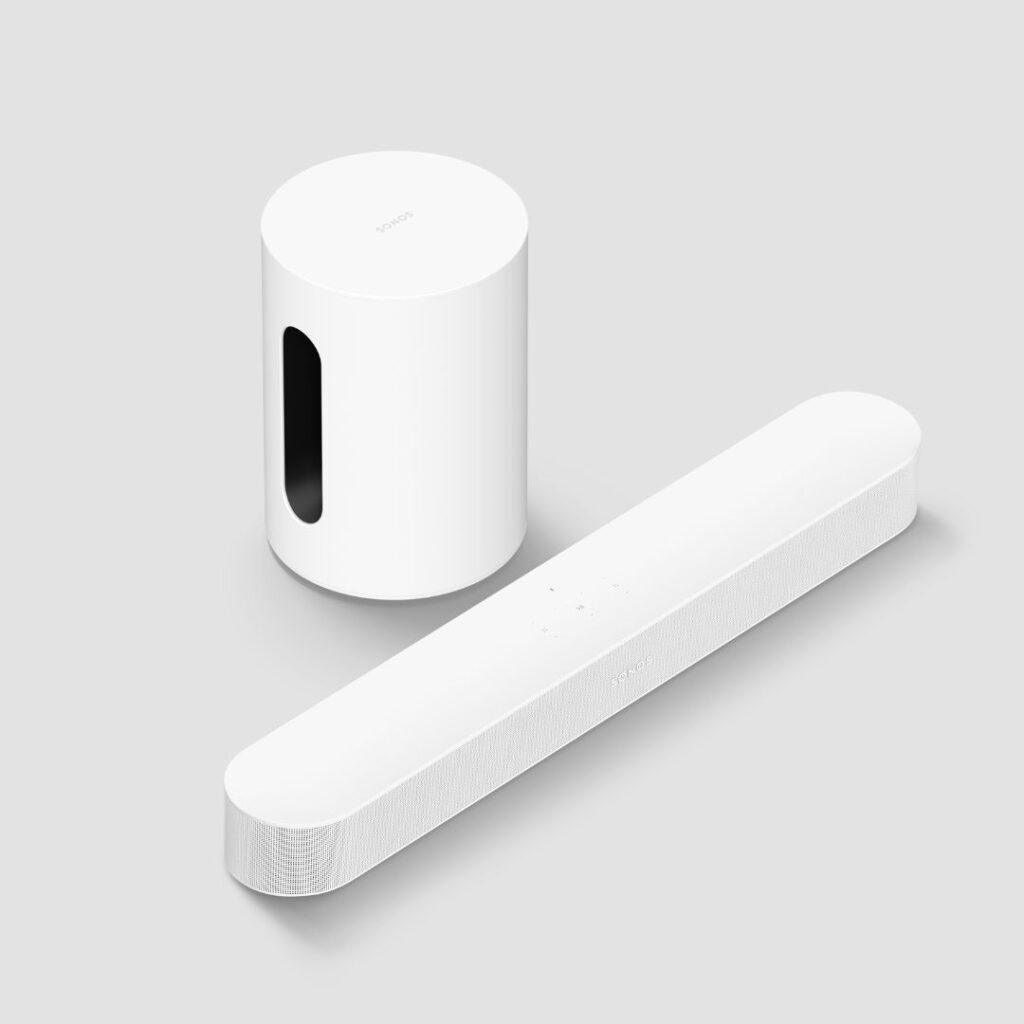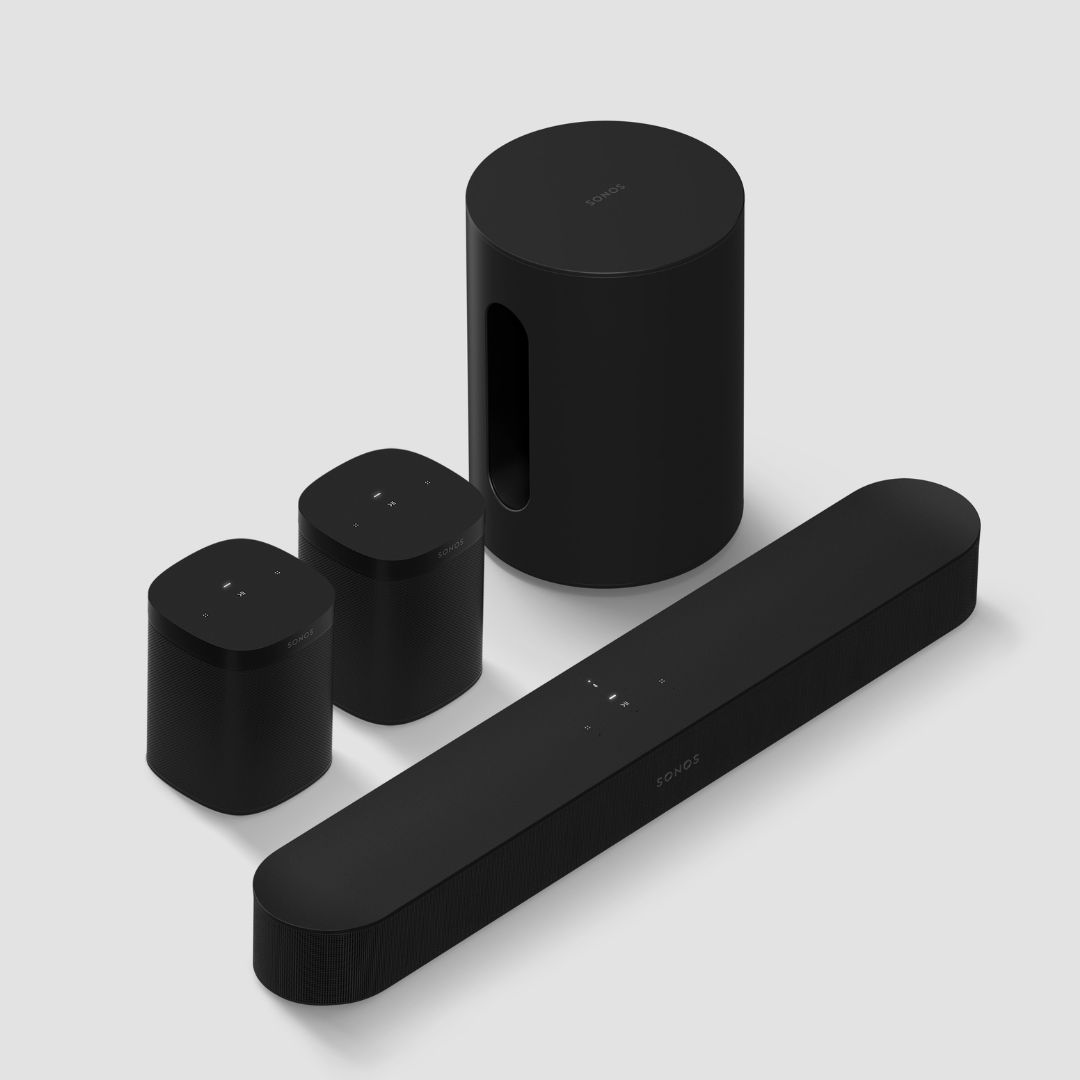 Dimensions – Height:12 in (305 mm); Diameter: 9.1 in (230 mm)
Weight – 14 lb (6.35 kg)
Finish – Matte; Available in Black or White
Join Button – Press once to add Sub Mini to your system during setup if necessary.
How To Get It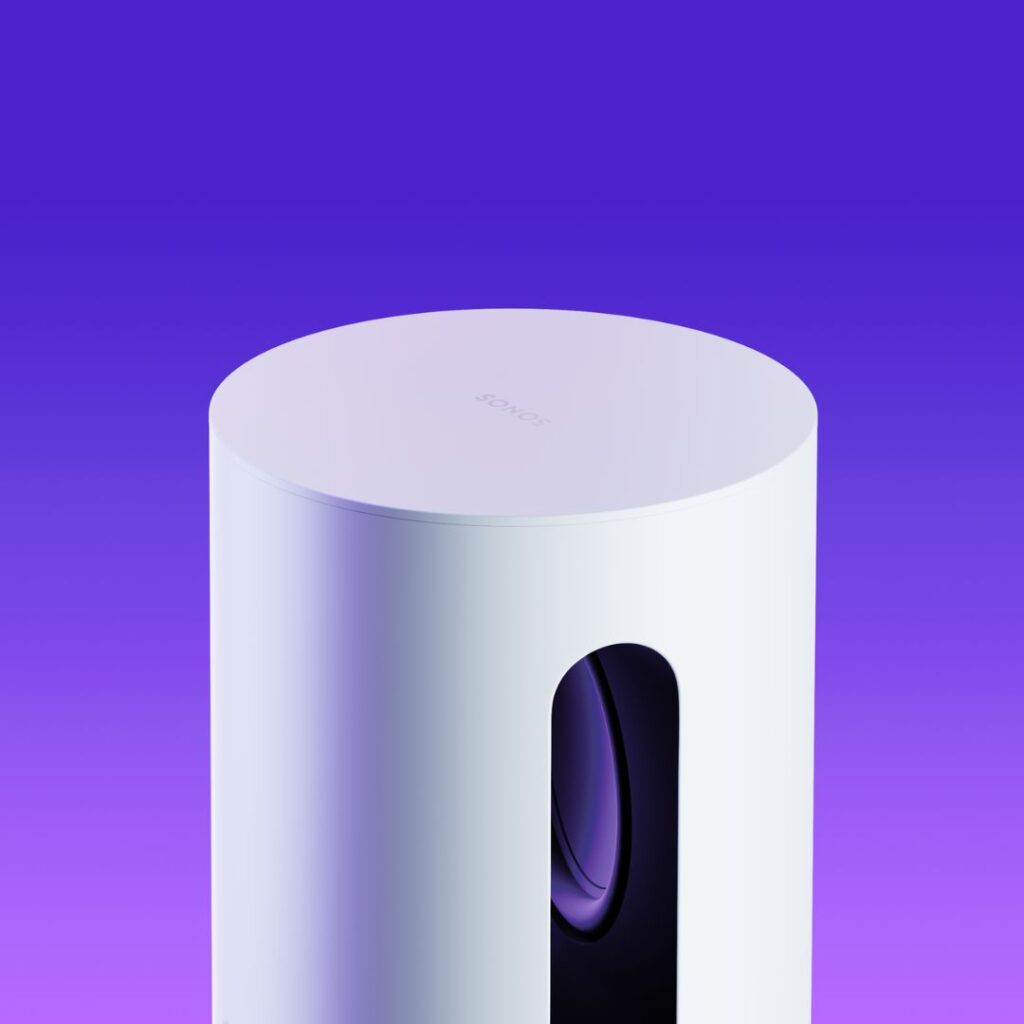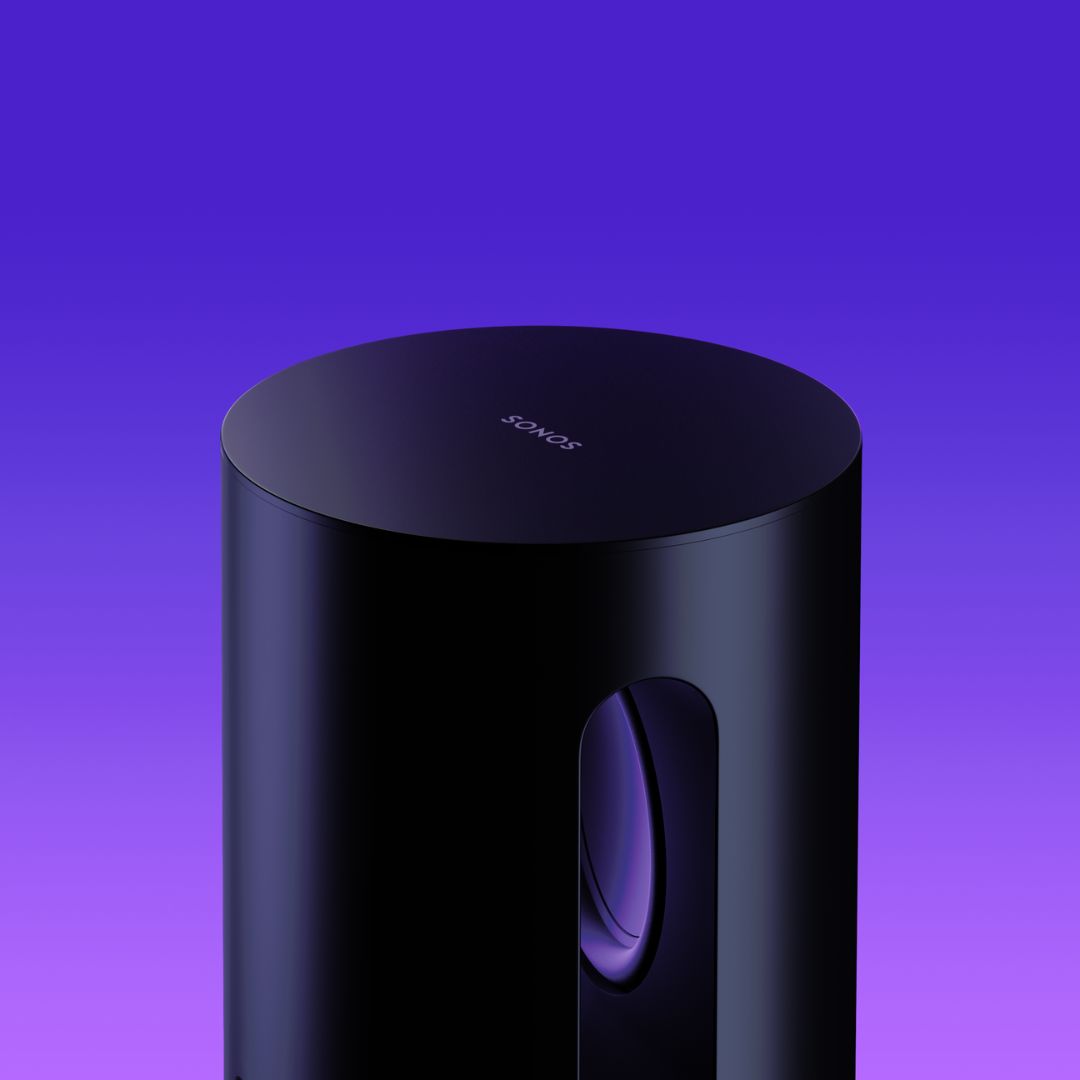 Available in matte black and white and priced at RM2,999, pre-orders for Sub Mini are available exclusively on trysonos.my starting from today, purchases from its official retail partners, Harvey Norman or Lazada Malaysia, starts from October 6.
For more information, please visit Sonos or follow along on TCAcoustic FB and TCAcoustic IG.
Read also Sonos Ray Promises An Upgraded Sound Whenever, Wherever You Are and Elevates Your Movie Experience With Projector From Epson!