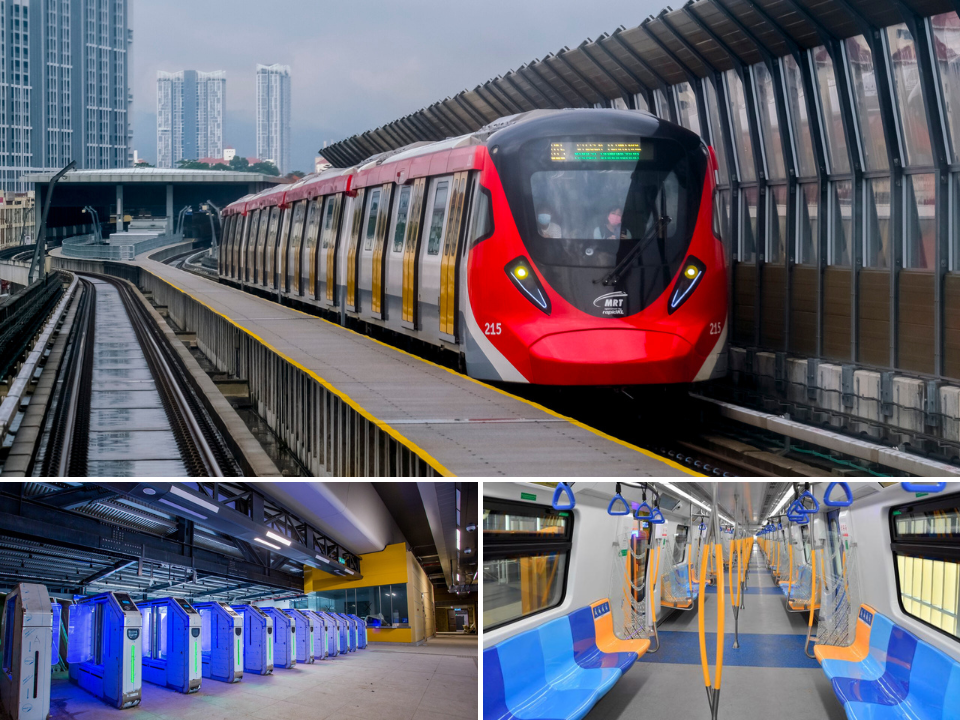 The new MRT Putrajaya line free rides is now available for all public transport passengers around Malaysia. Free feeder bus services to the line's stations will also be provided until March 31 in addition to free MRT trips.
PM Announces Free Rides For MRT Putrajaya Line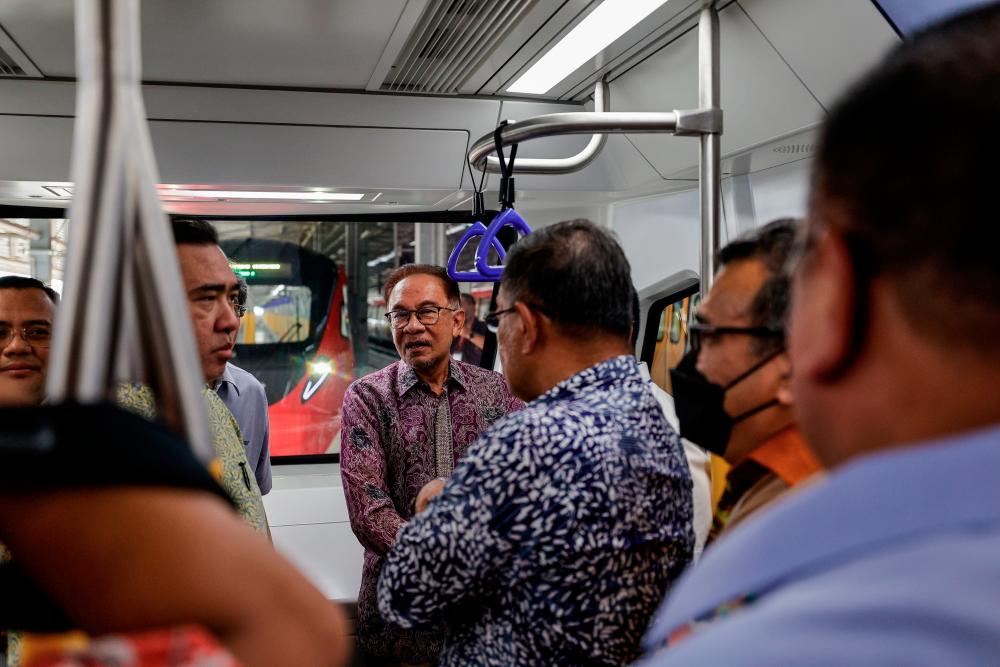 Prime Minister, YAB Dato' Seri Anwar Ibrahim has announced that MRT Putrajaya line free rides will be effective from 15th March 2023 until 31st March 2023. It is the second MRT line in the whole of Malaysia and it is fully automated and driverless. In the upcoming annual government budget, according to the Prime Minister, public transit will be given the highest attention.
He added that Budget 2023 will place a greater emphasis on education and health. Government is now providing public transport travel passes to passengers for unlimited usage. Do look into Rapid KL My50 Travel Pass Will Be Effective On January 1st to know more!
MRT Putrajaya Line To Start Operating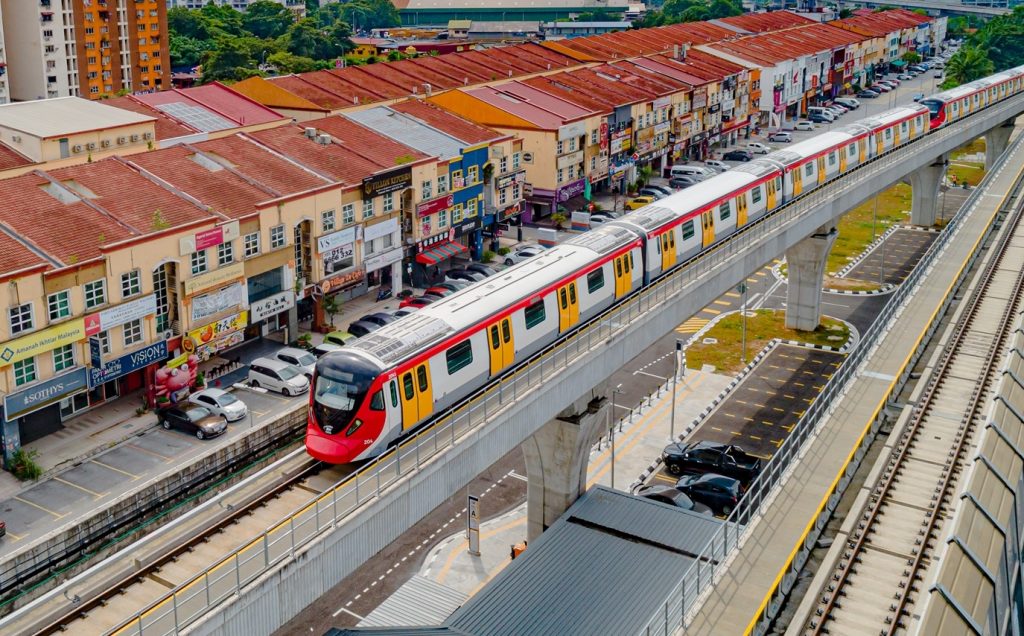 The MRT line has officially launched its Phase 2 (MRT Putrajaya Line), opening up the entire MRT line to the public. The MRT Putrajaya line will start operating on 15th March 2023 at 3PM. The full route of the MRT Putrajaya Line is 57 kilometres long.
While Phase 2 was initially scheduled to launch this January, it was postponed, and the first phase, which only opened up the first 12 stations, launched last June. There will be 49 four-car trains running everyday from 6 am to midnight, according to Rapid Rail's chief operating officer Ramli Shafie.
Each train has a passenger capacity of 1,200. Commuters can expect a train frequency of 5 – 7 minutes during peak hours and 10 – 15 minutes during non-peak hours.
The Ride Involves 36 stations To Putrajaya Sentral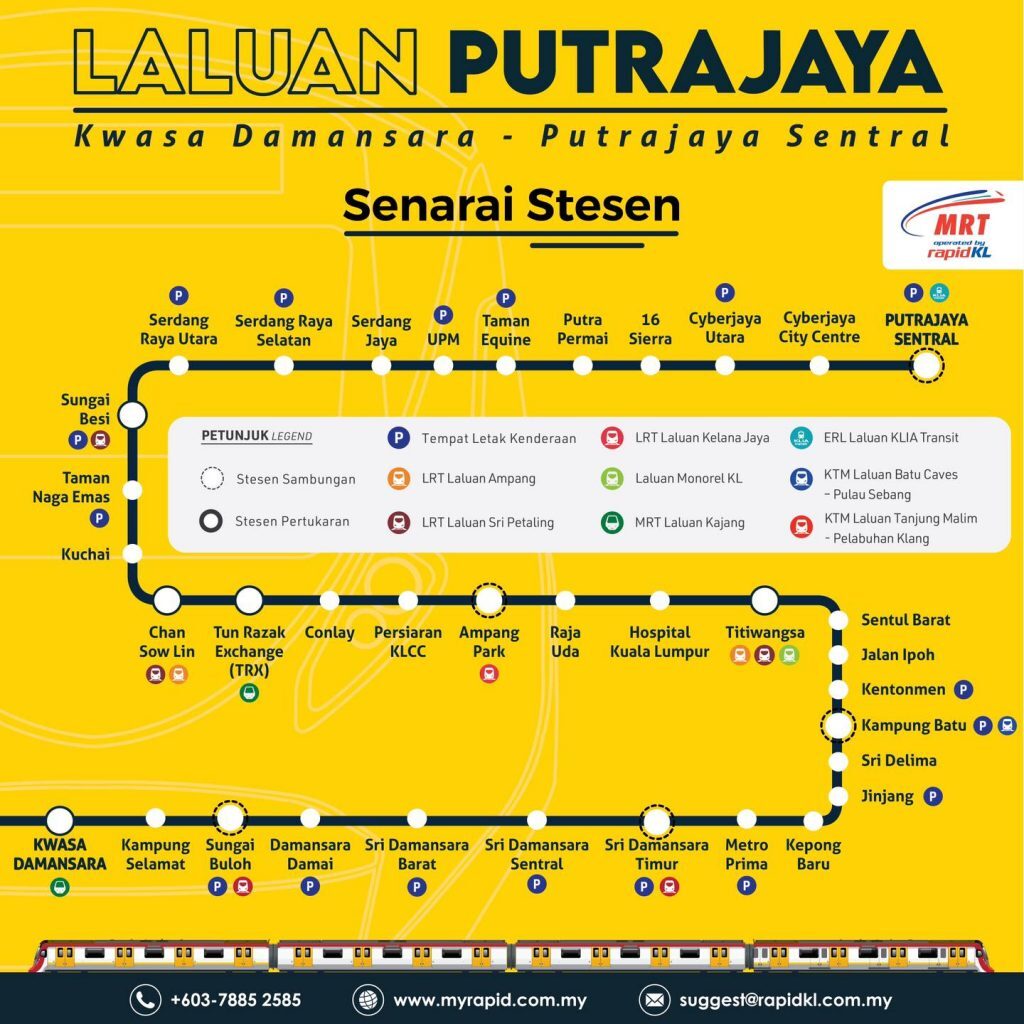 Of the 36 total stations, 10 are interchange and connecting stations that link the line to other public train services in Klang Valley, such as the Kajang MRT line, LRT, monorail, and KTM. Of the 36 total stations, nine are underground.
In addition, a total of 5,870 parking spaces are available at 17 stations along the Putrajaya line for individuals who choose to park and ride.
The commuter line runs from Kwasa Damansara all the way to Putrajaya and Cyberjaya. It has interchange stations for other lines at Sungai Buloh, Sri Damansara Timur, Kampung Batu, Titiwangsa, Chan Sow Lin, Sungai Besi, and Putrajaya Sentral in addition to being connected to the MRT Kajang line at its beginning point and the Tun Razak Exchange.
Take a look at a passenger travelling through the MRT Putrajaya line below: