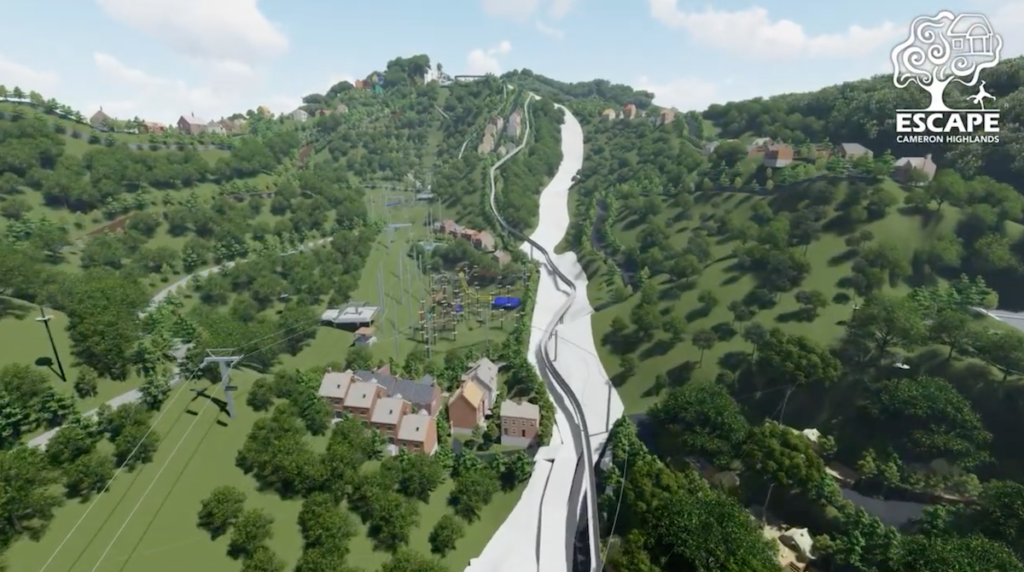 Get ready for a hill escape! Malaysia is getting a new theme park – ESCAPE Cameron Highlands featuring an outdoor ski slope in Cameron Highlands, Pahang.
The Escape Cameron Highlands is a nature-based adventure theme park planned to be built in the beautiful hilly landscape of Cameron Highlands. Spanning across 60-arce at an elevation of 220m, an outdoor ski attraction within the climate would be the first in the region to offer.
Attractions
The ESCAPE Cameron Highlands will feature the ESCAPE's signature Gravityplay and Adventureplay games.
Other than the downhill rides and adventure-based attractions, the world's first outdoor ski facility in an equatorial setting is the highlight of the park. There will be a 1.2km ski lift to bring visitors up to the exciting outdoor ski slope facility.
Adopting European-heritage concept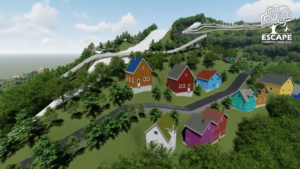 The adventure park would comprise five different European-theme villages at distinct elevations. It starts with Iberian village at the bottom, followed by British, Balkan, Nordic and ends at the top with Alpine village. According to the Sim Leisure group, developers of the park, the concept is based on their expertise in designing and building themed facades across the world.
These villages will offer accommodations and traditional European activities amongst others.
Expected to open within early 2023
The developers of the theme park said that the development will be done in few stages. It is estimated to take about 15 to 18 months to complete the first phase while other subsequent phases will be developed later. This indicates that we can expect addition of more fun attractions in the coming years.
The world-renowned theme park developer revealed the project was conservatively expected to exceed RM100 million over subsequent phases in the next 10 years. It is added that they expect to attract 200,00 visitors within its first year and achieve one million visitors annually beyond its 5th year.
Will you be one of the visitors?
The ESCAPE theme park is a well-known adventure park that has branches in Penang and Petaling Jaya. It is known for its exciting and thrilling obstacle courses that are perfect for thrill-seekers. With the addition of the ESCAPE Cameron Highland, you can experience a whole new level of thrill and adventure.
Can't wait to experience the fun!