Tasty.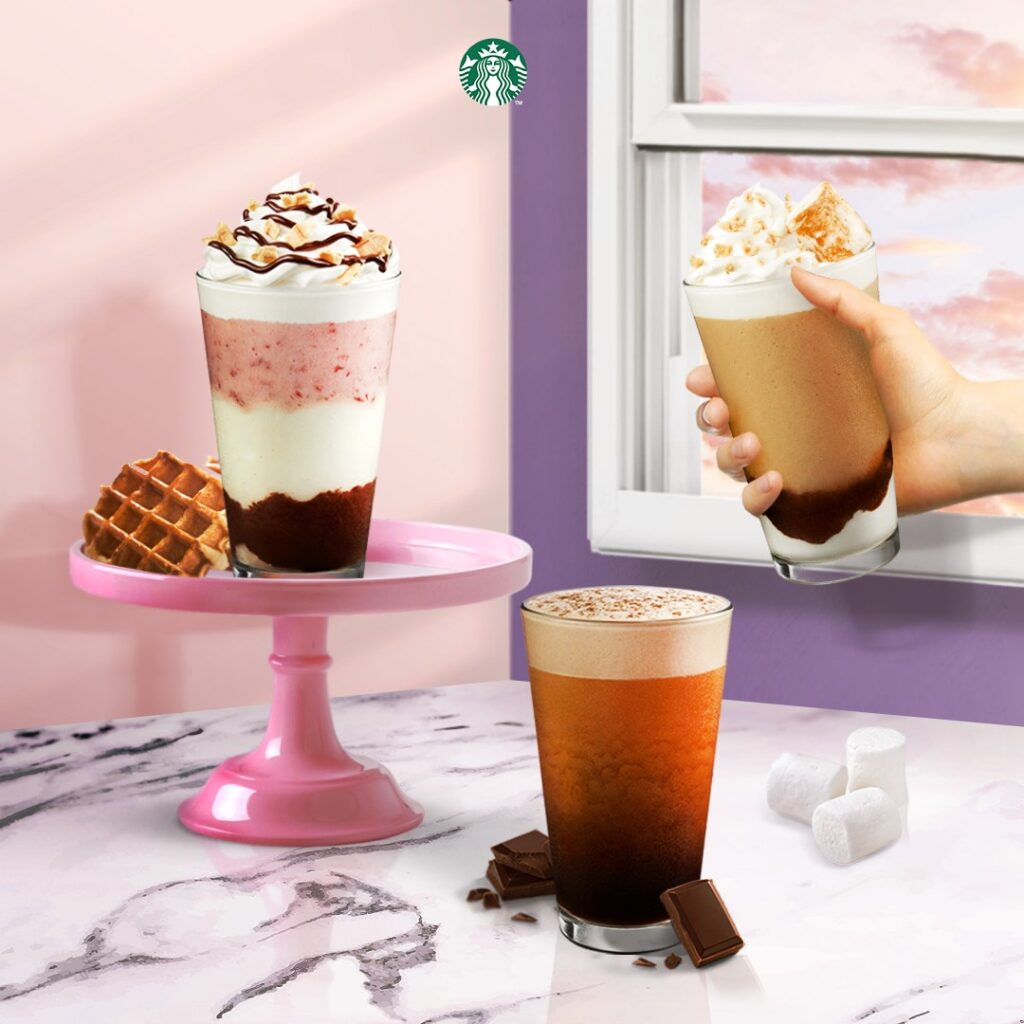 Starbucks Malaysia has been constantly introducing a new line of drinks from now and then. It goes the same this time with the new summer drinks drawing you in to their stores again. This time, they are bringing the nostalgic flavours of your favourite coffees to uplift your summer moment! If you love Frappuccino from Starbucks, you will love the new menu.
So, here are the new flavours you should try out.
1. S'mores Frappuccino
Calling all marshmallow lovers because this S'mores Frappuccino has marshmallow-infused whipped cream! You get to eat the chewy yet tender marshmallow and fulfill your daily dose of coffee at the same time.
2. Neapolitan Frappuccino
The Neapolitan Frappuccino is a perfect blend of vanilla bean, strawberry syrup and rich chocolate sauce. You will not want to miss out on the wonders it gives to your taste bud!
Other than that, you must also try the:
3. Chocolate Truffle Nitro Cold Brew
With the mocha and salted caramel sauce, this cold brew drink is not one to miss out on.
Starbucks calls the three drinks the 'Forever Favourite'. By the look of it, it does seems that way. You can only bet that it taste as good as it seems!

Now available in stores.
The Neapolitan Frappuccino & S'mores Frappuccino are now available across the Starbucks outlets in Peninsular Malaysia. However, the Chocolate Truffle Nitro Cold Brew is only available in selected stores so do not be too sad if you don't see it.
As for East Malaysians,
You will have to wait for a little longer because Starbucks has only stated that they are coming soon to you. But don't worry, we should believe the Frappuccinos are worth the wait.
Will you give this line of new drinks from Starbucks a try?
Visit the nearest Starbucks store for a cup of fine coffee now!
Check out more articles about Food here.