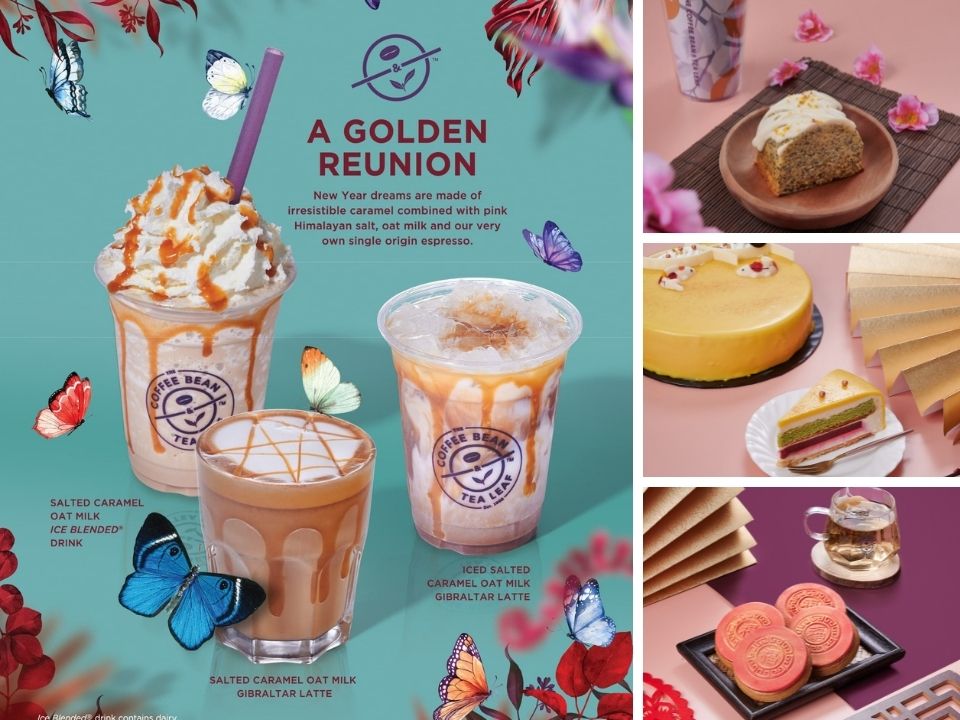 A time for stories of reunion and new beginnings, told over every cup.
The arrival of the Lunar New Year paints a hearty picture in everyone's mind – of long-awaited family reunions and togetherness. The season also signifies new beginnings and fresh hopes for the New Year.
These are the very stories The Coffee Bean & Tea Leaf® aims to tell with a new single origin espresso beverage as well as a new Ice Blended® drink, accompanied by other festive beverages, drinkware and food pairings perfect for the reunion table.
Creating Memorable Moments with The Coffee Bean & Tea Leaf
"At The Coffee Bean & Tea Leaf®, the focus has always been on understanding the day-to-day moments that matter the most to our customers and how our handcrafted beverages interact with those moments to create something truly memorable. This rings especially true during significant celebrations like the Lunar New Year," said Fiona Rodrigues, Head of Sales & Marketing, The Coffee Bean & Tea Leaf® Malaysia.
"This is why a lot of thought went into what could make the days leading up to and throughout the Lunar New Year extra special – from new beverages to a specially curated menu, all the way to coming up with delightful, themed drinkware – and we're quite stoked with what we've managed to come up with!"
'New Beginnings and Fresh Hopes' with Crafted Beverages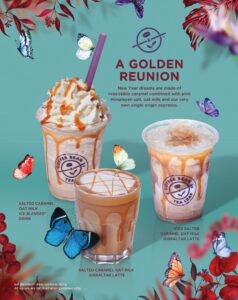 Ushering in new beginnings are the Salted Caramel Oat Milk Gibraltar Latte (RM15.90) and the Salted Caramel Oat Milk Ice Blended®* (RM16.90), the first offerings from The Coffee Bean & Tea Leaf® Malaysia to be crafted using oat milk – which, in combination with irresistible caramel and pink Himalayan salt, make for the perfect union! 
However, that's not the only signifier for good things to come – the Salted Caramel Oat Milk Gibraltar Latte has been crafted using, for the first time, Colombian beans from the region of Andes, Antioquia – the end result is a rich, smooth latte with a distinct plum aroma, hints of mandarin, milk chocolate, with a smooth walnut finish*.
*Contains dairy.
Alongside the new Salted Caramel Oat Milk coffee beverages, you can also look forward to the seasonal Flores Green Dragon coffee from Indonesia (small RM8.80 and regular RM9.80). As for tea lovers, the tea of the season is the Jasmine Dragon Phoenix Pearl, served in a cup (RM9.60) or a pot (RM12.50). 
There is no better way to enjoy your hot beverage than in the company of your loved ones, especially during this season of togetherness – the Flores Green Dragon Indonesia (RM45/bag of 8oz) and Jasmine Dragon Phoenix Pearl (RM55/tin of 20 teabags) can be brought home to be enjoyed with family at the reunion table.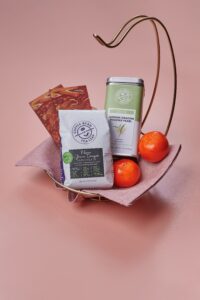 The Coffee Bean & Tea Leaf Drinkware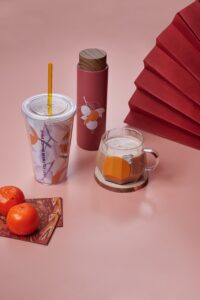 Finally, to make this Lunar New Year truly memorable, you can also grab yourself some tangerine-themed The Coffee Bean & Tea Leaf® drinkware, consisting of three differently shaped and sized – but equally festive – vessels for your beverage of choice! Dubbed the Wuxian Series, the set consists of (from left to right) the Chill Wuxian (RM68), the Fortune Wuxian (RM78), and the Clarity Wuxian (RM48). The drinkware will be available from 20th January onwards.
Of course, for some people, the many unique treats are what make the Lunar New Year a special time of the year indeed. At The Coffee Bean & Tea Leaf®, we couldn't agree more, which is why we have specially crafted a selection of Lunar New Year themed desserts and sandwiches to perfectly adorn your reunion table – with names such as Golden Prosperity and Fortune Cookie, you can be sure luck is to follow!
Check out their special menu here – Fact Sheet: Special Lunar New Year Menu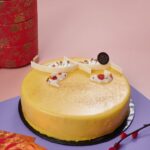 Golden Prosperity
A prosperous reunion of raspberry, matcha and peanuts to make your sweet reunions a whole lot more delicious. Available as a whole (RM139.90/1.75 kg) and slices (RM13.90/slice), as well as in petite size (RM55/0.6kg).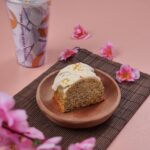 Orange Poppy Seed
Citrus dreams are made with zesty oranges and crunchy poppy seeds; a refreshing choice for your afternoon tea. Available at RM8.50/slice.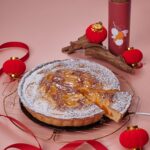 Peaches & Cream Tart
Pamper yourself with lush Chinese peaches baked to perfection and topped with cream for a mouth-watering journey down delicious lane. Available as a whole (RM129.30/1.25 kg) and slices (RM12.95/slice).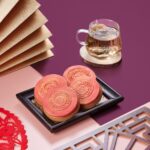 Fortune Cookie
Comes with a bit of fortune in every bite! Available at RM9.90/piece.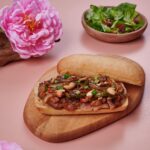 Kung Pow Chicken
Our take on the beloved Sichuan sensation comes hot out of our kitchens with roasted cashew nuts and spring onions for fans of the saucy and savoury! Available at RM20.50.
All these Lunar New Year offerings can be enjoyed alongside some special promotions. From 11th January to 11th April, you only need to spend RM10 to get a Gibraltar Latte or Gibraltar Americano (hot/iced) in-store, as part of the Purple Hour Special happening from 3 – 6PM on weekdays. Other than that, for The Coffee Bean (TCB) Card holders, topping up RM128 into your TCB Card from 24th January to 29th January will entitle you to a free Salted Caramel Oat Milk beverage.
For more information about the latest offerings from The Coffee Bean & Tea Leaf®, news and promotions, visit our Facebook page, Instagram account, TikTok account, or website.