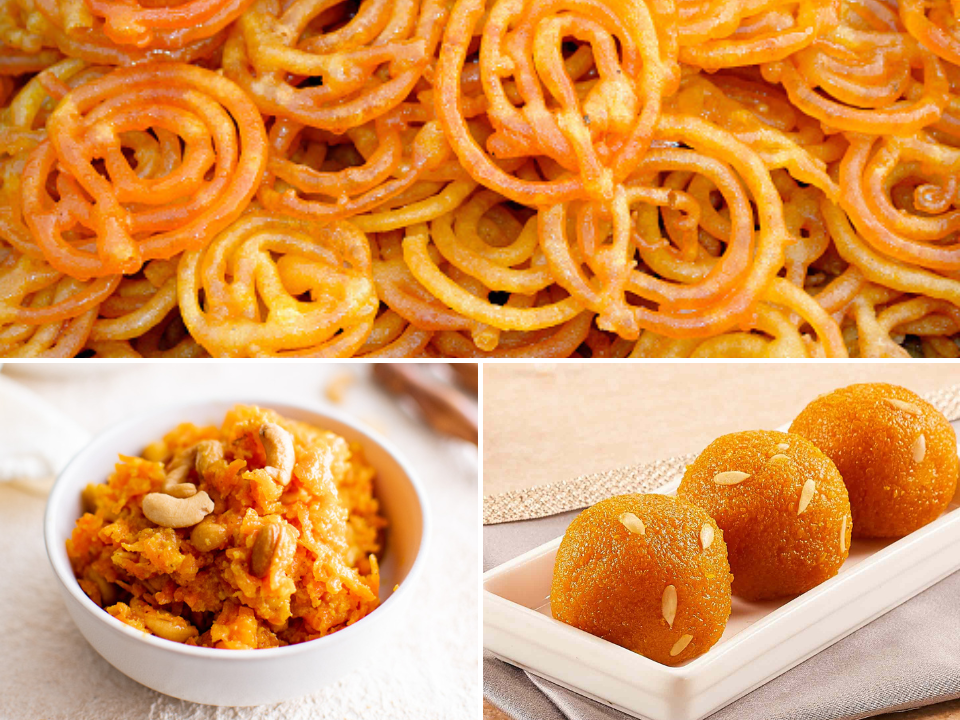 Dessert makes us go weak in the knees. These lovely, exotic, and absolutely tasty desserts from India will tickle your taste buds and awaken your senses!
10 Yummy Desserts From India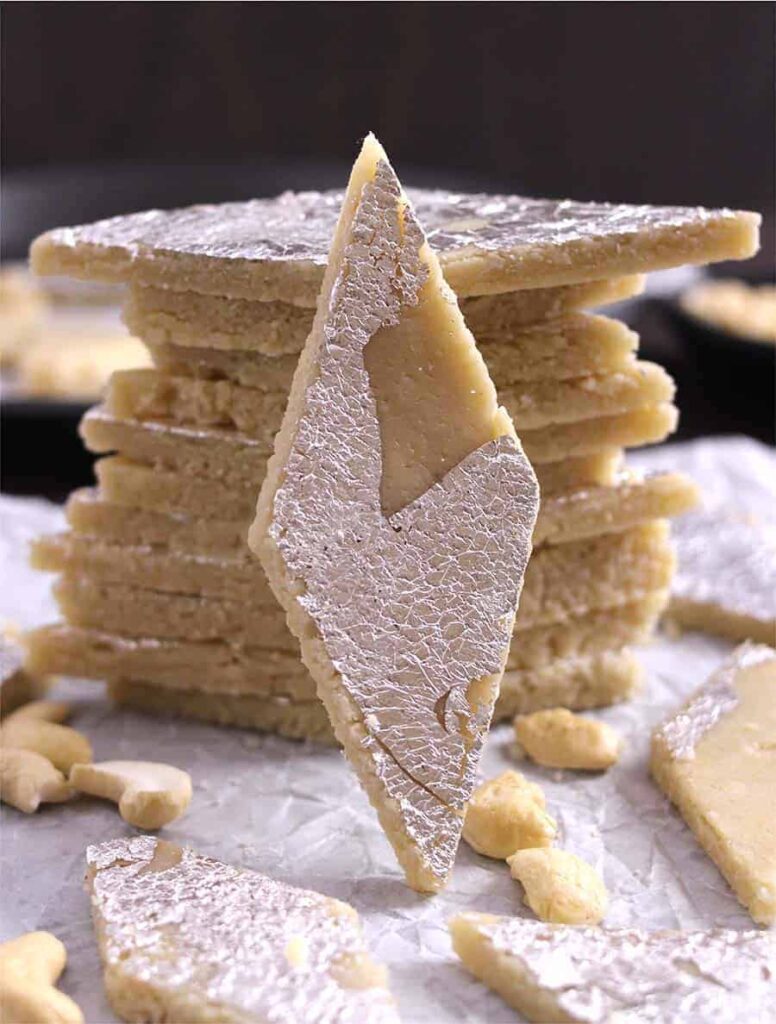 Here are a few of the most tempting Indian desserts you can try!
1. Gulab Jamun
A luxuriously rich dessert known as gulab jamun is a fried ball of dough prepared from milk solids and flour or semolina that is then soaked in sweet syrup and flavoured, as desired, with cardamom, saffron, rose water, and other spices.
Gulab Jamun can be garnished with chopped almonds, and served with some cold vanilla ice cream.
2. Laddoo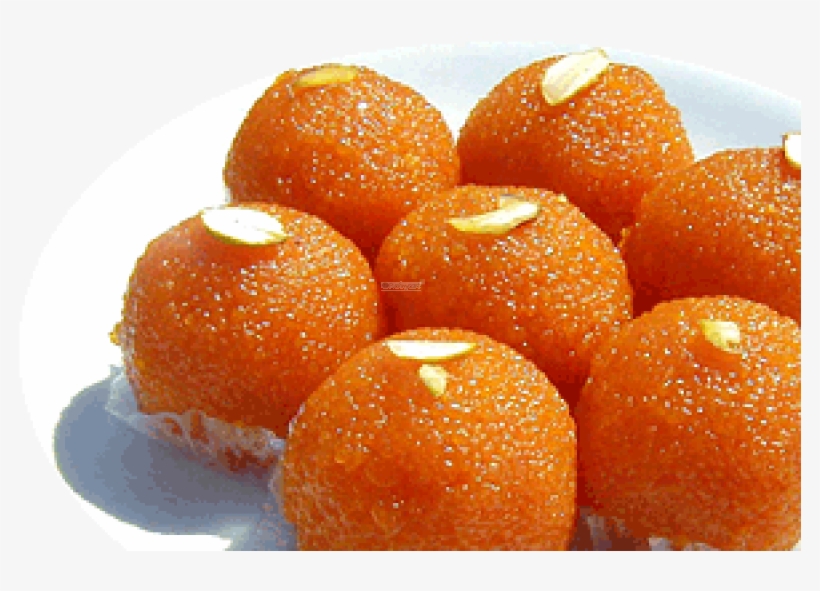 Nothing shouts Indian sweet quite like the laddoo does, and this popular orange or gold ball is a mainstay of many celebrations and sweet boxes. The laddoo is an Indian confection prepared of gramme flour, cardamom, and is sometimes topped with almonds and raisins. It is drenched in ghee and sugar, like many Indian sweets.
Most Indian houses prepare laddoos for festivities, ceremonies, and festivals. The laddoo comes in many different forms across the country, and they're all tasty.
3. Jangri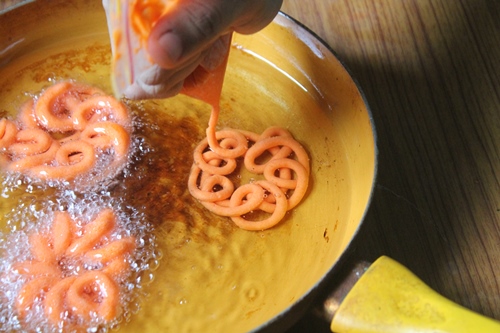 Jangri is right up there when it comes to dishes that are as aesthetically pleasing as they are good. The jangri, a brilliant orange, flower-shaped sweet that is popular throughout South India, is the jalebi's South Indian cousin.
It is shaped like a flower and then cooked in oil before being soaking it in sugar syrup to make it look like a work of beauty. The jangri is coloured with food colouring and is made with rice and ground white urad dal or black gramme lentils.
The mix is "drawn" into the heated oil using a piping cone or cloth, and after being fried, it is dipped into a thin sugar syrup.
4. Mysore Pak
One of the most well-liked South Indian sweets is Mysore Pak. This can be considered as one of the well-know desserts of India both in the south and north site of the country. Mysore Pak is made with ghee and gramme flour, may appear straightforward, but it actually has royal roots.
King Krishnaraja Woderyar's cook Kaksura Madappa invented the Mysore Pak in 1935 as he was exploring with sweets for the king in the palace in Mysore.
The Mysore Pak is absolutely delightful, but it is also wealthy and well-known for using a lot of ghee. Although it is occasionally referred to as Indian "cake," this confection has a soft, crumbly texture and a light golden-brown tint.
5. Kulfi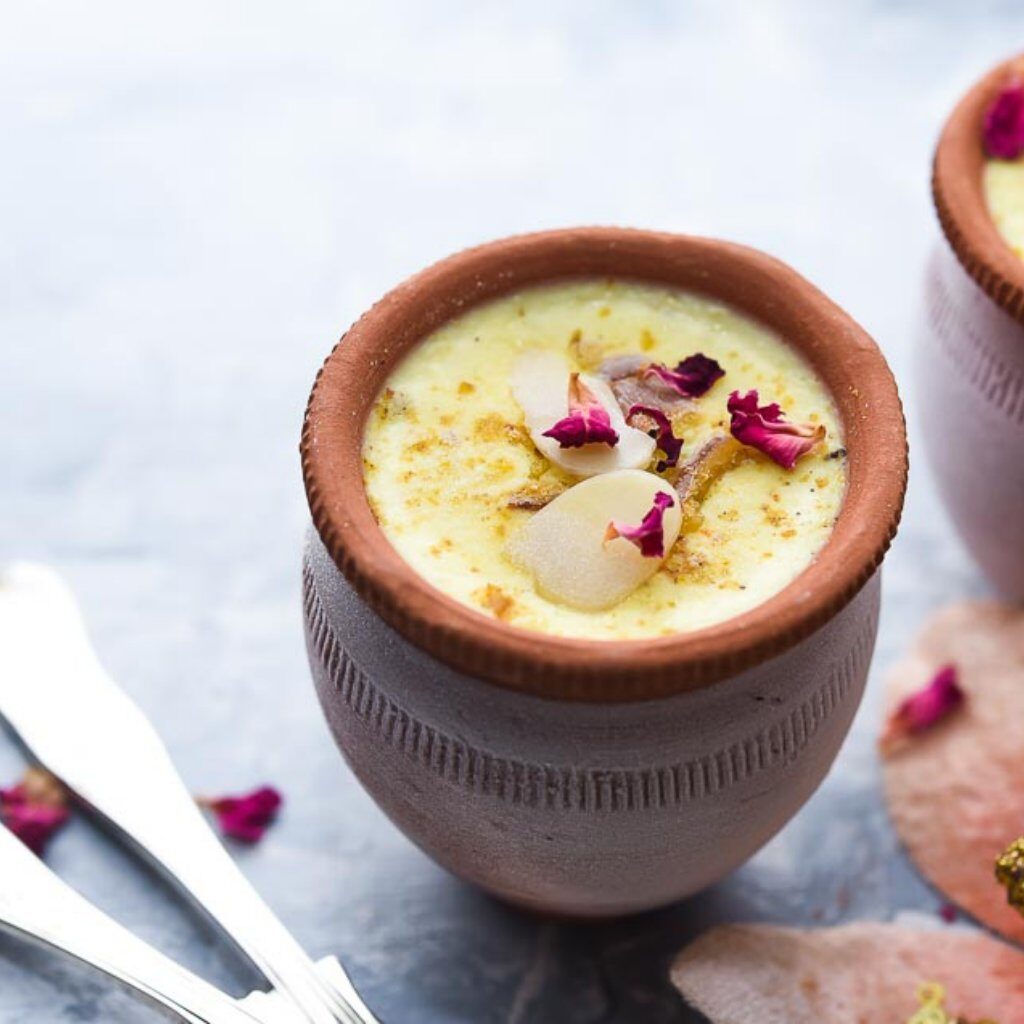 This chilly dish, which is the original form of Indian ice cream, is frequently presented on a stick or in a clay pot. Kulfi is denser and creamier than ice cream and is thick and creamy. It is thought to have started during the Mughal era in the 16th century.
Modern kulfis are frequently made with condensed milk or evaporated milk, giving them a delicious smoothness. While milk was used in the original recipe, which needed regular churning, it is now more frequently done so.
It is a well-liked street treat and is available in a variety of mouthwatering flavours, including cream, rose, pistachio, and saffron.
6. Jalebi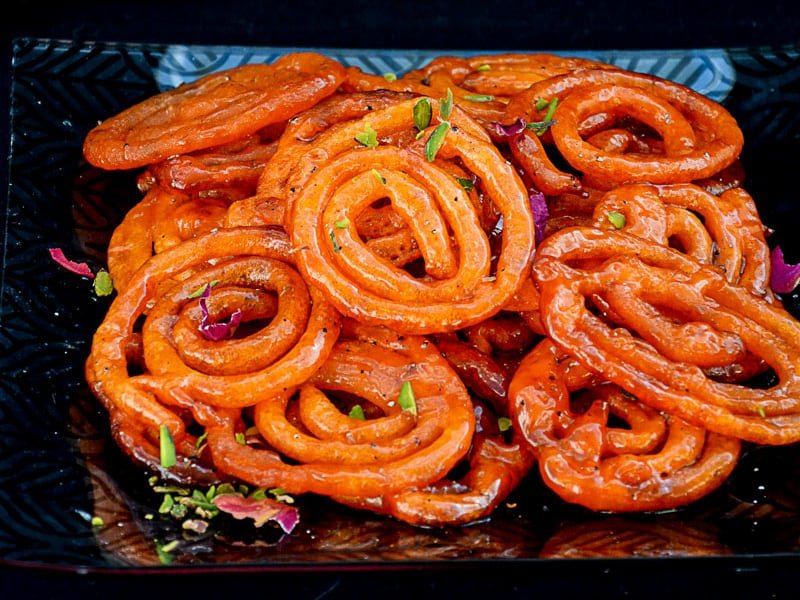 The jalebi is produced with wheat and yoghurt among other ingredients and is then placed in a sugar syrup bath, giving it a very similar appearance to the jangri. This is a typical household dessert that's frequently produced in North India.
The sweet, soft-yet-crunchy jalebi is a highly well-liked street dish. As with a lot of oral history and guesswork, the origin tale of the jalebi meanders from Turkey to Persia to Tunisia, although there is room for interpretation. However, a 1600 AD early Sanskrit book makes reference to jalebi, and its continued popularity is unquestionably proof of its delectability.
7. Rasgulla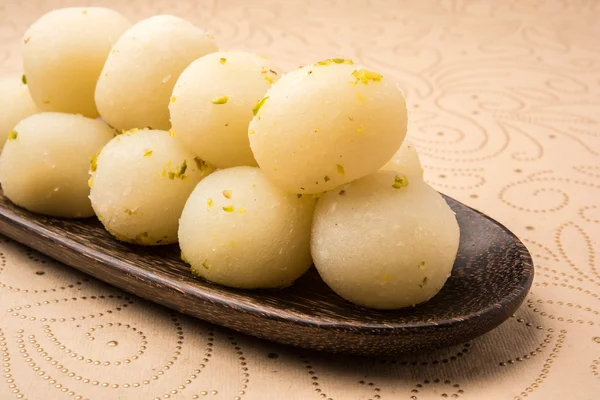 This is the nation's or even the world's most well-liked gift from West Bengal! Rasgulla are heavenly-tasting, silky, white-as-snow balls that have been drenched in sugar syrup.
The dish is produced with a mixture of semolina dough and curdled milk, which is then steeped and served in a yummy sweet syrup. Each ball is decadent and delicious, so it's difficult to stop at one.
8. Carrot Halwa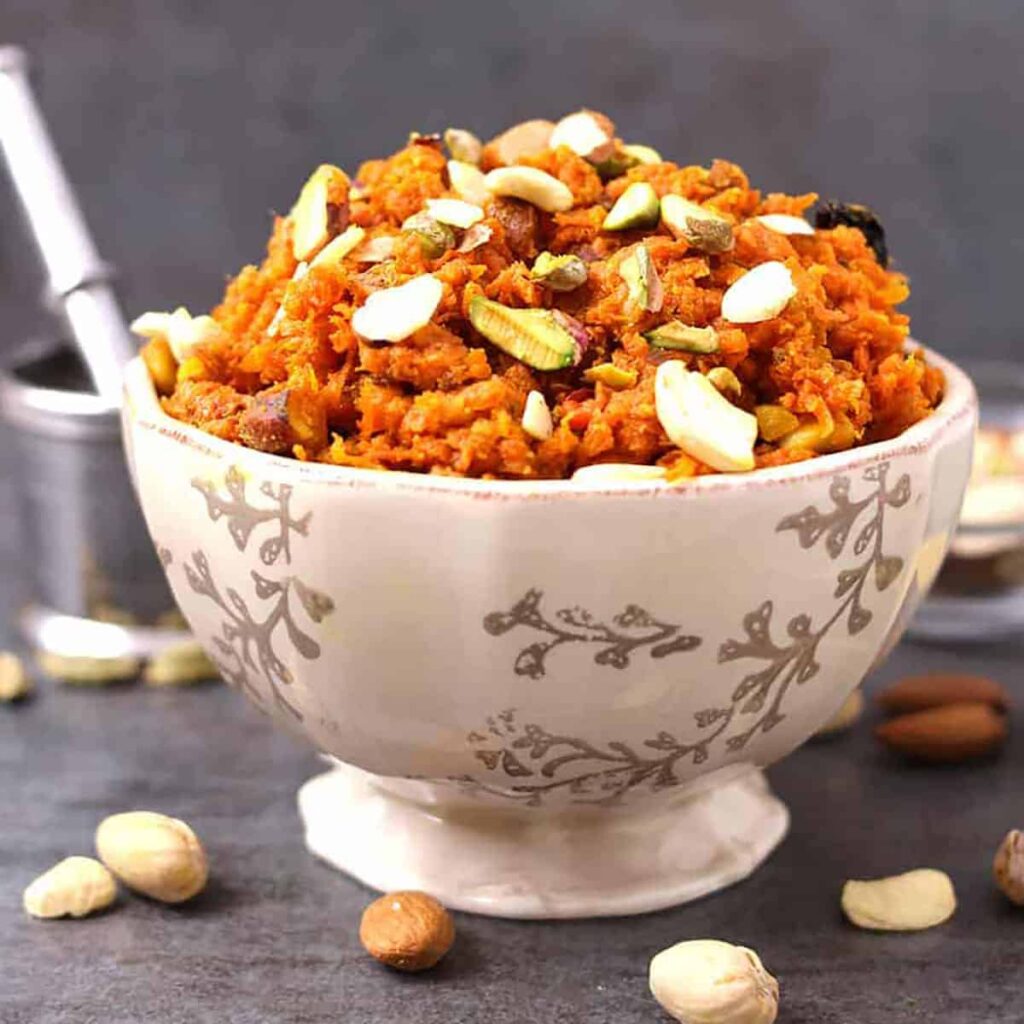 Many Indians consider gajar ka halwa, also known as carrot halwa, to be the best halwa. The addition of cashews and raisins makes the meal, which already has a vibrant red colour and a texture that glitters in the light, much more attractive.
Carrot halwa is essentially a dish of appetizing dessert strands that has captured the hearts of more than a million Indians. Carrot halwa, a seasonal favourite in North India, is cooked with carrots, milk, ghee, sugar, and is topped with cashews, raisins, and saffron threads.
9. Kaju Katli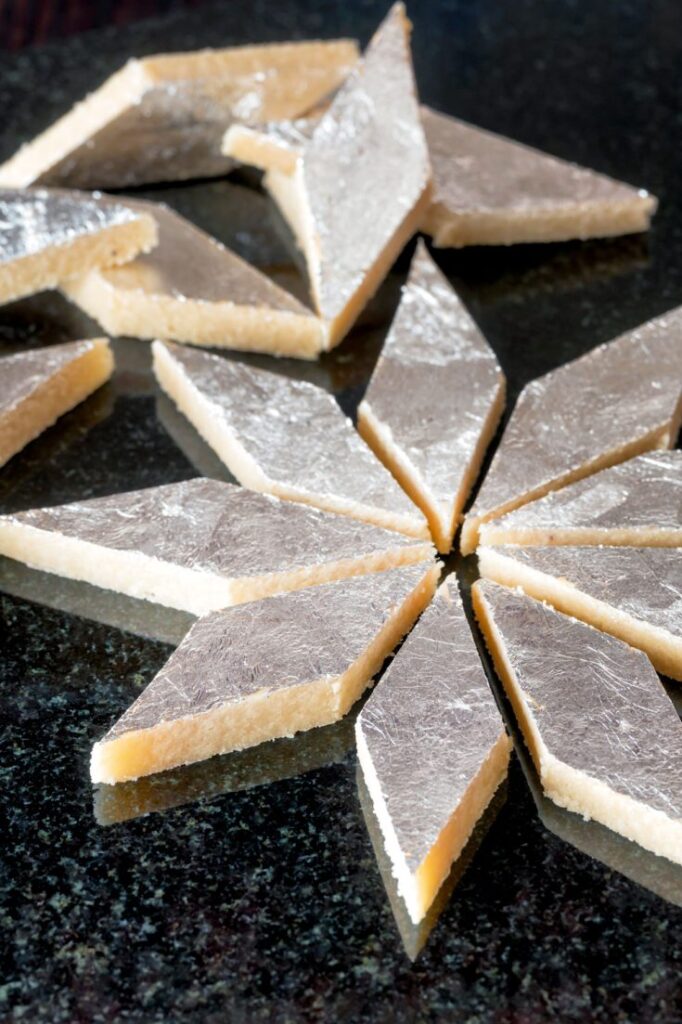 The popular kaju katli, or cashew fudge, is a diamond-shaped confection with a shimmering silver flakes finish and a tender, yet solid bite. Kaju katli is a dish that is frequently prepared during celebrations like Diwali and, despite its modest appearance, has some serious taste credibility.
Kaju refers to "cashew," and katli to "slice." These diamond-shaped pieces of delight are soft and buttery because they are made from cashew nuts, ghee, and sugar.
For added melt-in-your-mouth delicacy, flavours like cardamom and saffron are sometimes added, and kaju katli, like many Indian sweets, is frequently covered in thin layer of edible silver flakes known as vark.
10. Kheer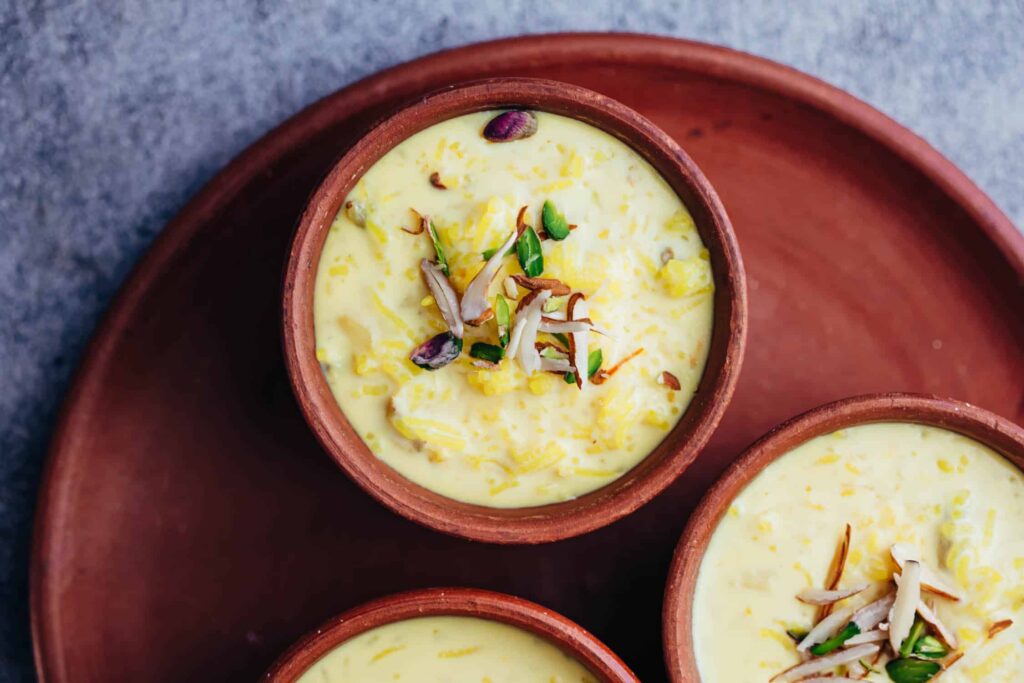 In most Indian families, the modest kheer, a bowl of gleaming, sweet milk flecked with grains, almonds, and saffron and delicately sweetened with sugar, is a sign of joy.
This classic indian dessert is a symbol of joy, celebration, and any good news. It is made with milk, sugar, rice, and either semolina or tapioca pearls. It comes with almonds, raisins, saffron, and even vanilla essence as garnish and can be consumed warm or cold.
Not only desserts, India is also well-known for their spicy foods which we can also get in Malaysia. Click here to check out the restaurants that serves Indian cuisine around KL and Selangor!