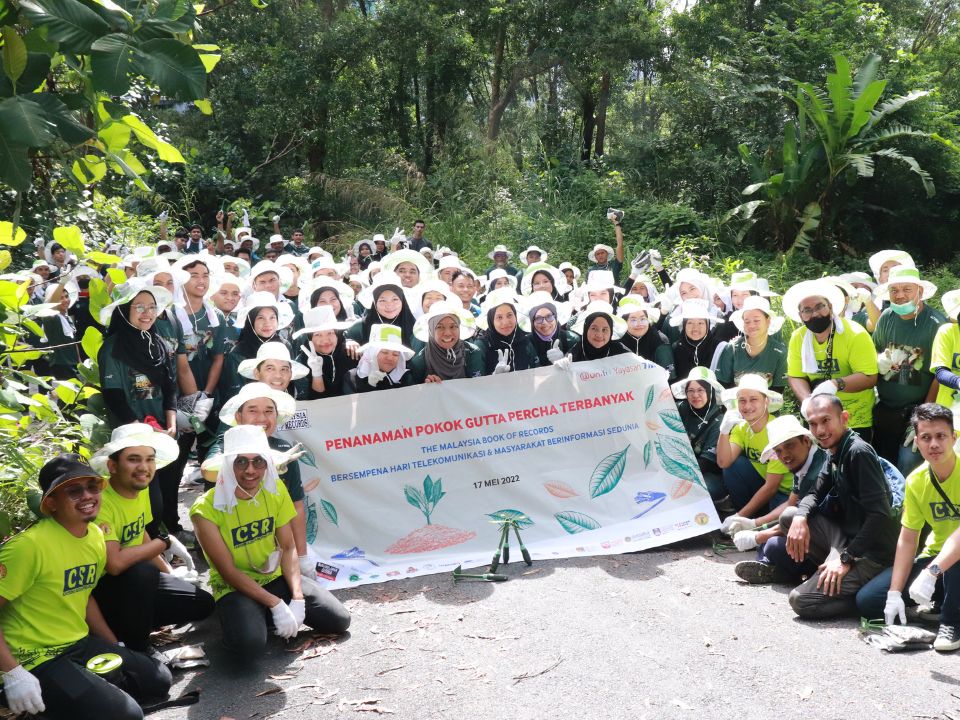 The nation's favorite home improvement retailer, MR DIY Malaysia has stepped up to ensure that in the return to the new normal, Malaysians also need to protect and nurture the natural resources.
The Group today mobilized its MR DIY Cares volunteer team to support two separate environmental initiatives – a tree-planting campaign as well as an animal conservation program.
The Gutta Percha Tree Planting Project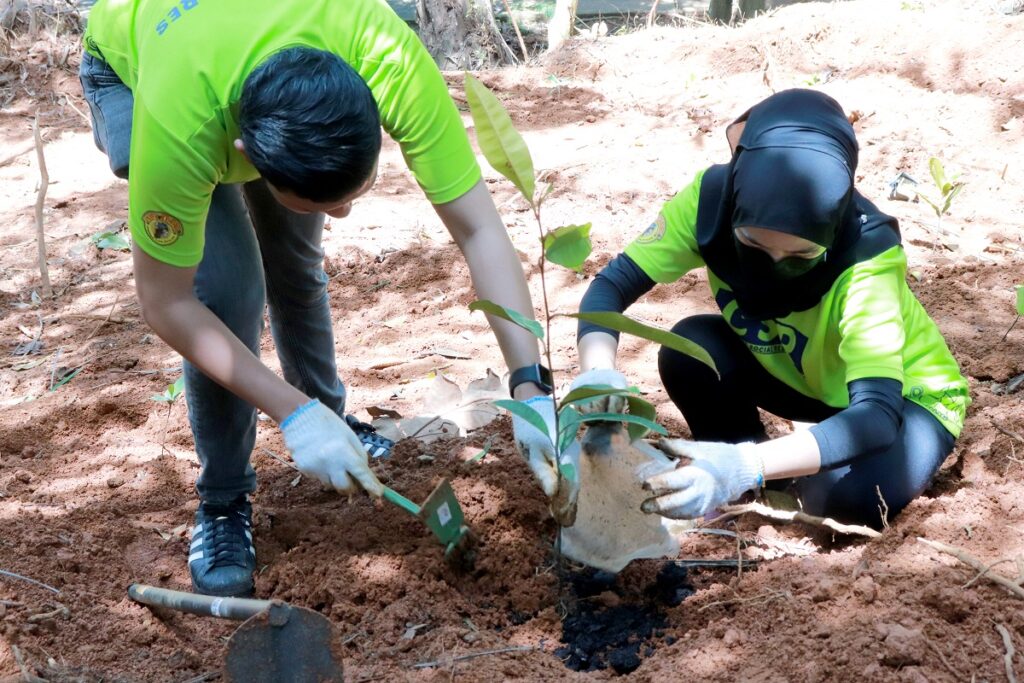 MR DIY joined Yayasan Telekom Malaysia and Yayasan Sukarelawan Siswa in Malaysia's largest Gutta Percha Tree Planting project, planting more than 1,000 trees in Taman Botani Putrajaya, in a 24-hour period.
The Gutta Percha project is recognized by the Malaysia Book of Records for its effort of planting 5,017 trees across 23 locations in Peninsular Malaysia. The project was inspired by the 'Greening Malaysia, Our Tree, Our Life' campaign launched by the Ministry of Energy and Natural Resources to preserve the country's biological diversity.
Sixteen MR DIY Cares volunteers were on hand for the planting mission. MR DIY also contributed gardening essentials like easy-grip diggers and hoes, hand gloves, face towels, and shovels to make it easy for the volunteers to get the job done.
Kuala Gandah National Elephant Conservation Centre Program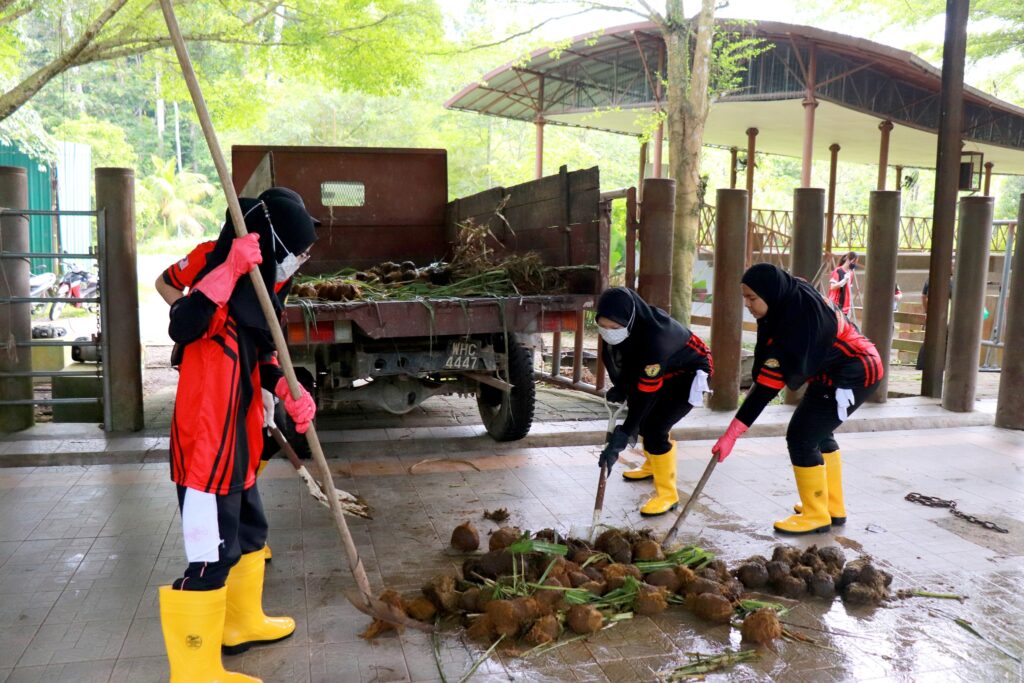 In a separate program, MR DIY representatives have visited the Kuala Gandah National Elephant Conservation Centre in Pahang to lend their support to conservation efforts there.
Thirty MR DIY Cares volunteers including members of MR DIY senior management team had the opportunity to get up close with the elephants, to bathe and feed them. They also cleaned the paddocks occupied by the baby elephants and the surrounding areas, restored netting around the courtyards, and repaired old signage posts.
This program is a collaboration between MR DIY, the Kuala Gandah National Elephant Conservation Centre, and Jabatan Perlindungan Hidupan Liar as well as Taman Negara (PERHILITAN). This program aims to not only support animal conservation efforts but also to help spread awareness of the issues challenging their survival.
Continuous Support Of MR DIY Towards The Sustainable Initiatives
Commenting on the two initiatives, MR DIY Group Chairman, Dato' Azlam Shah Alias said,
MR DIY is committed to lending our support to sustainable initiatives which preserve, protect and restore the environment. Our natural resources and biodiversity are important national assets, and as a homegrown and proudly Malaysian brand, we want to play our part,
He also added,
Activities like this Gutta Percha tree planting effort by Yayasan Telekom Malaysia and Yayasan Sukarelawan Siswa, and the Kuala Gandah Elephant Conservation Centre play a significant role in not just ensuring the sustainability of our natural environment, but also serve to educate the public and spread awareness about these causes. We are proud to support them, and we urge more corporates to come forward to do the same, for a better Malaysia.

Dato' Azlam Shah Alias, MR DIY Group Chairman
Dato' Azlam also thanked the volunteers at both programs for their time and efforts, saying MR DIY was proud to be working in partnership with them.
The two programs come on the back of several other programs MR DIY Group has initiated and supported in the past year. In November 2021, the retailer organized river clean-ups along Sungai Kedondong and Sungai Melaka as part of its #DIY4Sungai initiative.
It is also a sponsor and supporter of Zoo Negara, providing resources and equipment to help with the maintenance of the National Zoo's facilities. In December 2021, MR DIY was admitted to the globally renowned FTSE4Good Index 2021, a reflection of the retailer's efforts to continuously create a positive impact on the communities in which it operates.
For more information on MR DIY Malaysia, kindly visit www.mrdiy.com or MR DIY social media pages, Facebook, and Instagram.