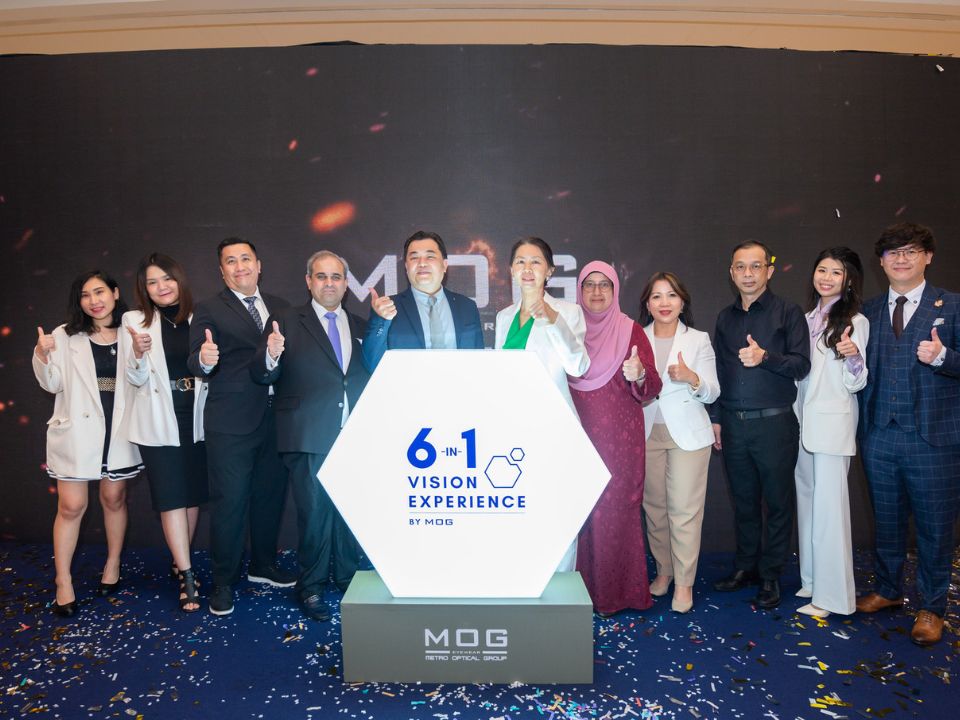 MOG Eyewear, leading and most trusted first class eye care providers announced the launch of MOG's 6-in-1 Vision Experience at MOG Outlet, Pavilion Bukit Jalil.
MOG Eyewear 6-in-1 Vision Experience
MOG Eyewear 6-in-1 Vision Experience is a step-by-step inventive solution that will help to optimise Malaysian's eye health through cutting-edge eye care technology and personalised consultation.
Dato' Frankie Ng, Chairman and Founder of MOG Eyewear said:
Most of the time, consumers neglected the need to check-in on their eye health annually to update their visual needs with changing demand and eye care requirement, resulting in prevention being too late for any probable health symptoms.

Dato' Frankie Ng, Chairman and Founder of MOG Eyewear
Due to that, Dato' Frankie introduced this 6-in-1 Vision Experience that will certainly benefit Malaysian's eye and vision health in the long run.
Now let us look into each step deeper to understand the significance of this experience.
Step 1: Personalised Consultation
In the first step, we will need to answer a few questions by rating from 1-10, regarding our eyes, especially on the current condition. For example, whether our eyes constantly feel tired throughout the day or not, and also if there is any activity that affects the functionality of our eyes. This is to have a better insight of our eyes' concerns.
Step 2: Eye-Health Assessment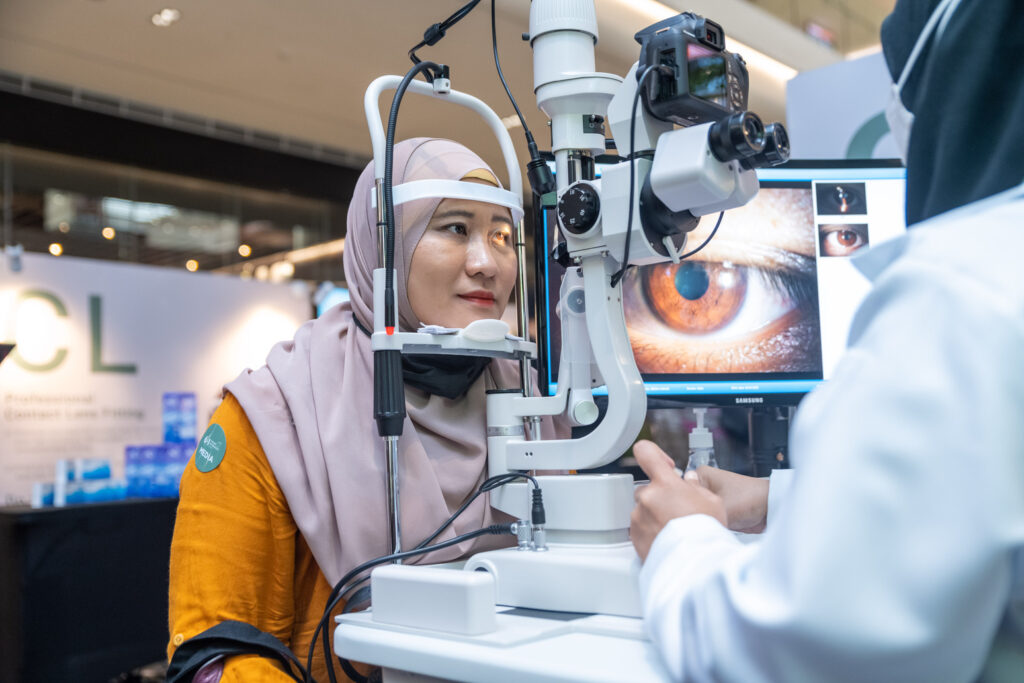 Next, we will go through digitalised check-ups on the inside of your eyes; front and back. It is to check whether the eyes are considered healthy or have any indications of diseases such as dry eye, cataract, lung disease, etc.
Step 3: Precise Vision Correction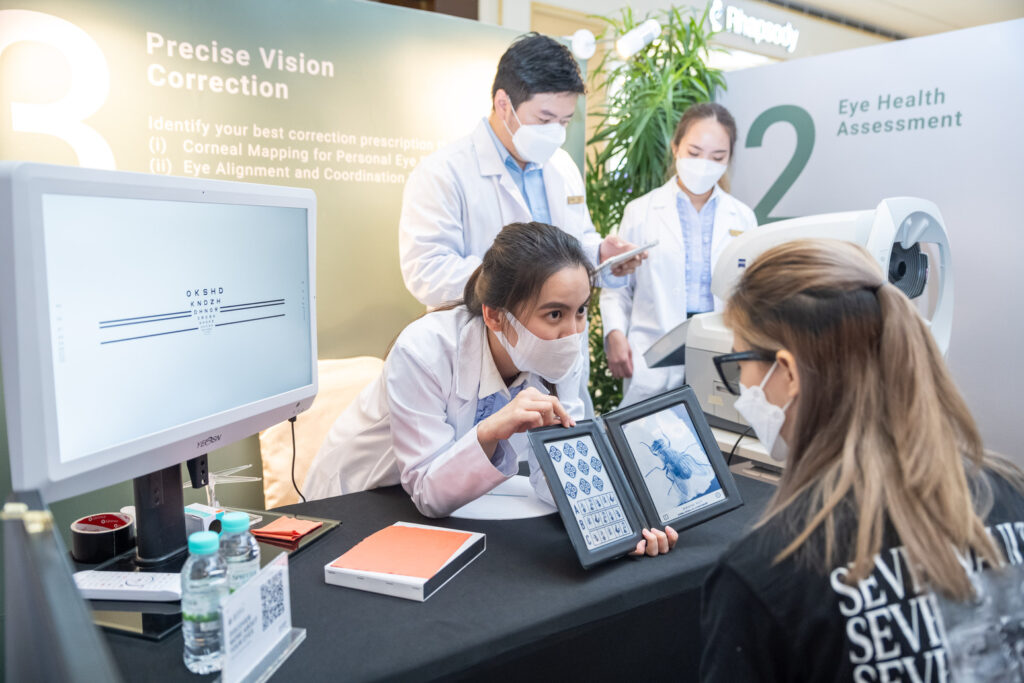 We will go through further check-ups on our vision. It is for those whose eyes have vision concerns namely Myopia (vision blur for faraway objects), Hyperopia (vision blur for nearby objects), Presbyopia (gradual loss of eye's ability to focus on nearby objects), and more.
Step 4: Personalised Lens Prescription
Moving on to lenses, we will be provided with one-on-one consultation with professionals concerning the best lens that fits our eyes' concerns.
Step 5: Digitalised Eyewear Fitting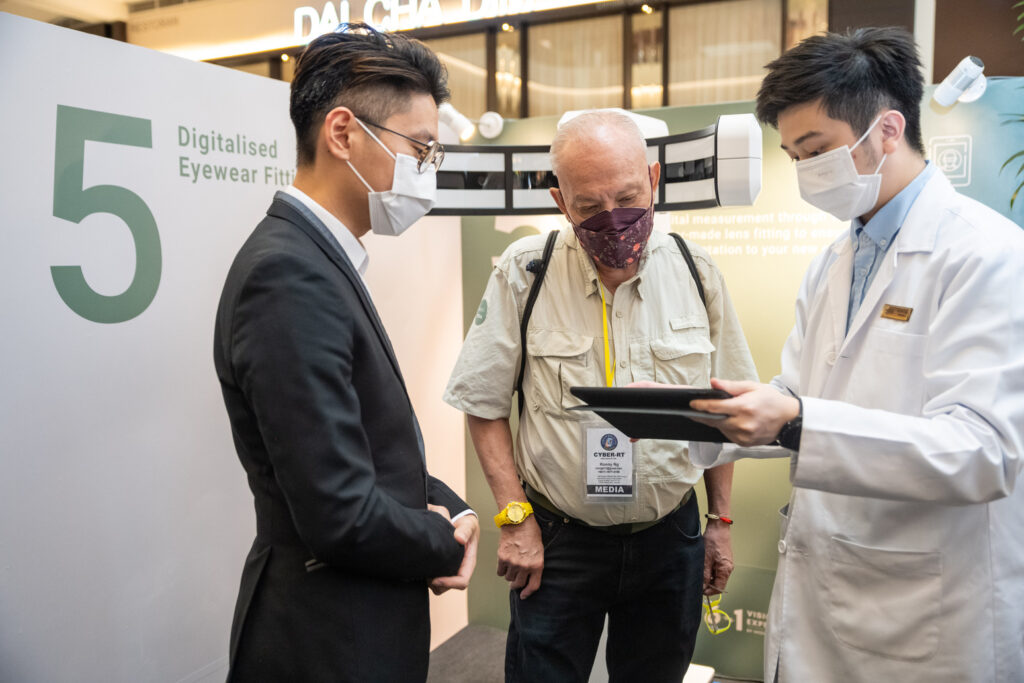 In this step, there will be a 180 degree scan to access which spectacles frame that suit your face perfectly. It is to make sure of the user's comfortability and at the same time the functionality of the spectacle.
Step 6: Extended Care Protection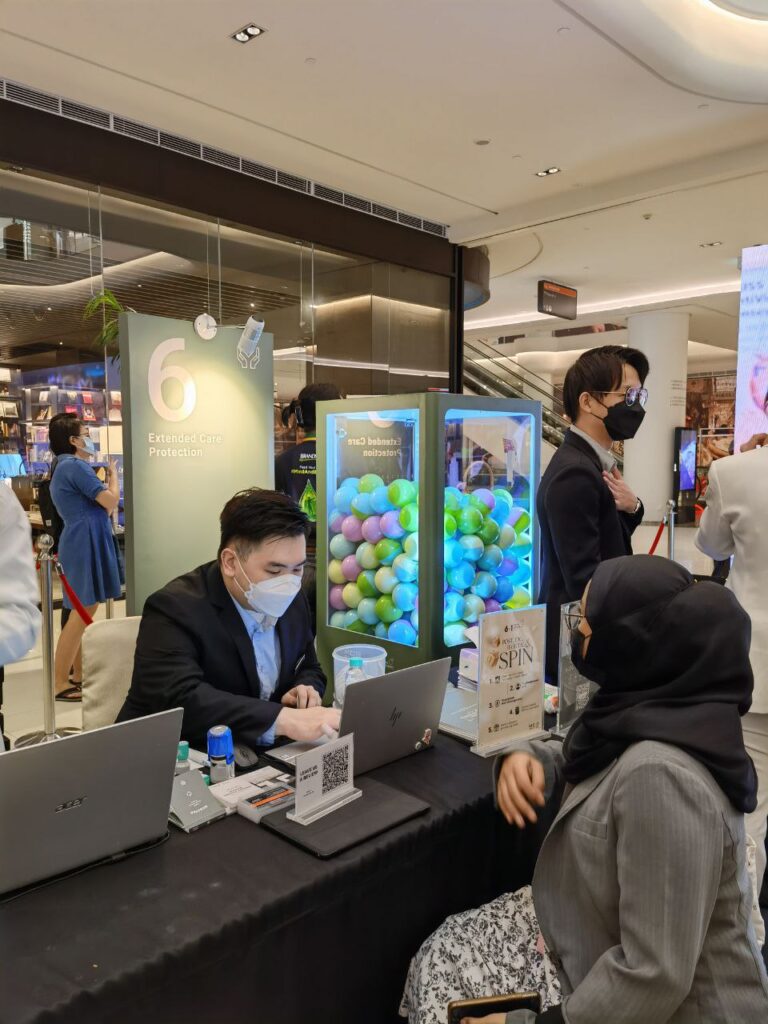 Last but not least, we will be given further advice and also to set the next appointments with next eye care steps.
MOG Eyewear Upcoming Initiative
MOG Eyewear believes that everyone has the right to the basic fundamental needs while ensuring the betterment of the community. Due to that, MOG is dedicated to support and encourage more Malaysians especially those in the underprivileged segment to prioritise their eye health.
By launching a line-up of CSR campaign where children among B40 families can benefit from 6-in-1 Vision Experience, MOG will be supporting numerous national schools in the coming months. Everything is currently under process with the government, however, this is an effort that deserved to be praised specifically for raising awareness on eye care.
In conjunction with the launch, MOG is currently hosting a 10-days roadshow at MOG Boutique, Pavilion Bukit Jalil. Malaysians are welcome to learn more about MOG's 6-in-1 Vision Experience with special offers from today until Sunday, 14 August 2022, from 10:00 am – 10:00pm. It is encouraged to reserve a slot beforehand at MOG's official website, now available at all MOG Eyewear outlets across Peninsular Malaysia.
For more information or updates, visit MOG's official website, Facebook, and Instagram.