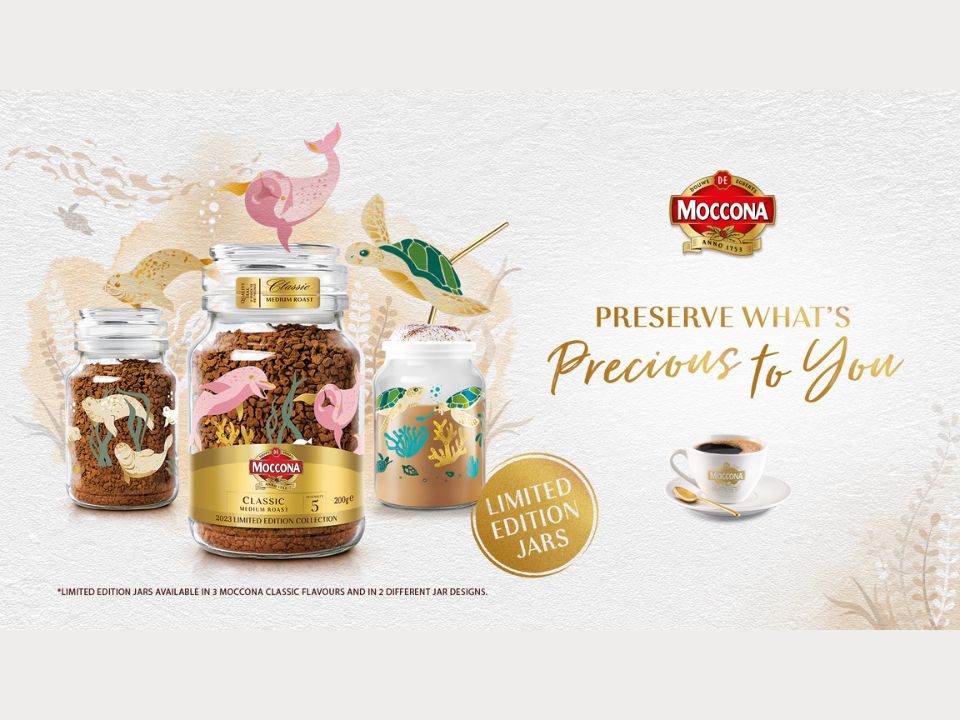 MOCCONA is thrilled to present its latest collection of limited-edition decorative jars featuring captivating aquatic-inspired designs, serving as a poignant reminder of the importance of conserving marine ecosystems and their vulnerable inhabitants.
MOCCONA's Limited-Edition Jars Portraying Endangered Asian Aquatic Life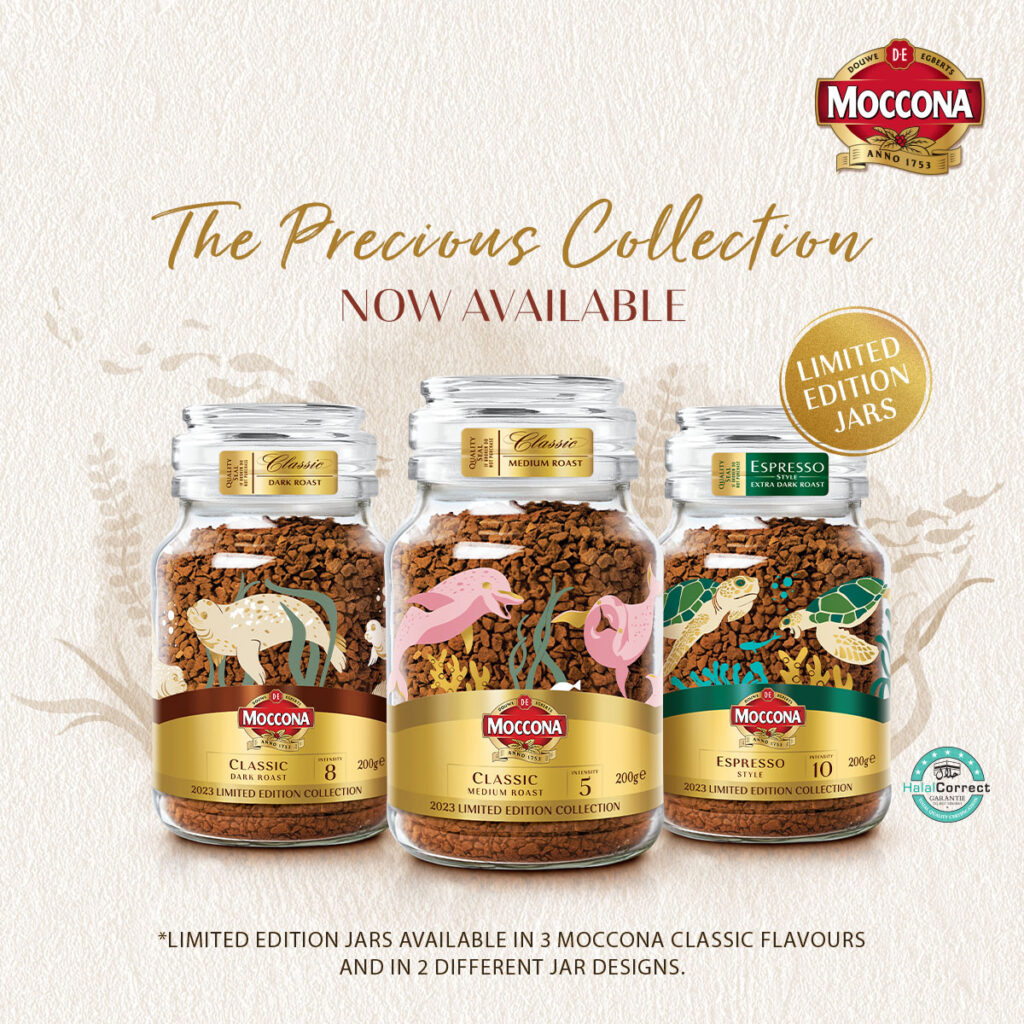 Drawing inspiration from the captivating depths of the underwater world, MOCCONA exclusive line of limited-edition decorative jars intricately portrays endangered creatures indigenous to our region, specifically river dolphins, sea turtles, and spotted seals.
Through these exquisite designs, MOCCONA's mission is to foster consciousness about imperilled ecosystems and species while advocating for their preservation. The limited-edition decorative jars will be gracing store shelves starting September 11, 2023.
The MOCCONA's decision to highlight endangered aquatic species serves as a powerful catalyst for widespread awareness and a poignant call to action in safeguarding these creatures and their fragile habitats. These environments face mounting threats from human activities, such as overfishing and plastic pollution.
MOCCONA Encourages Coffee Aficionados To Transform Glass Jars Into Functional Art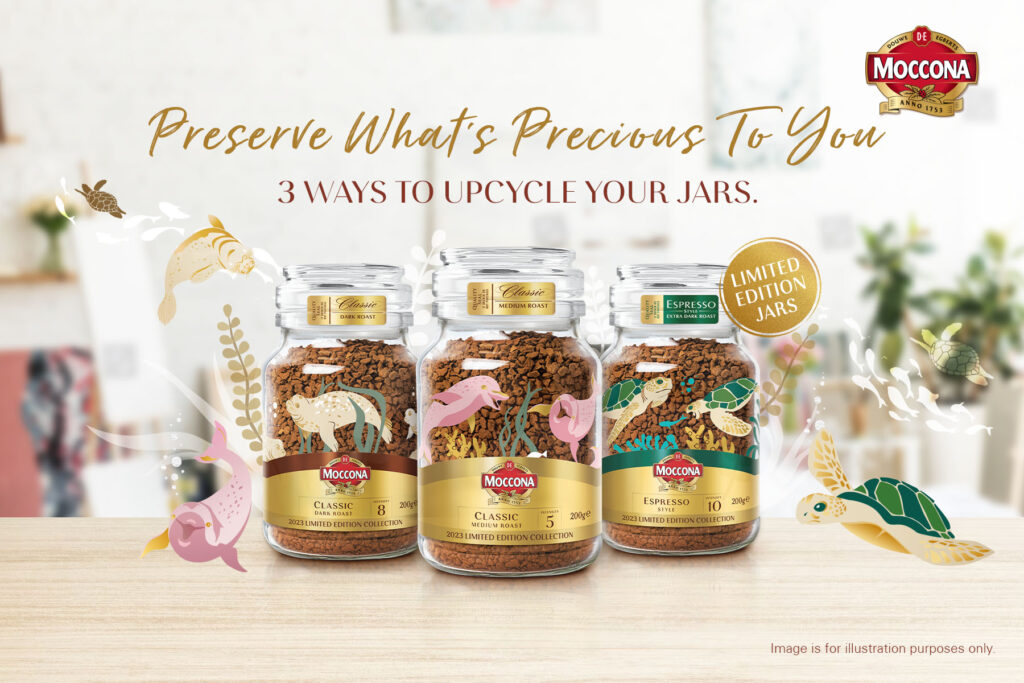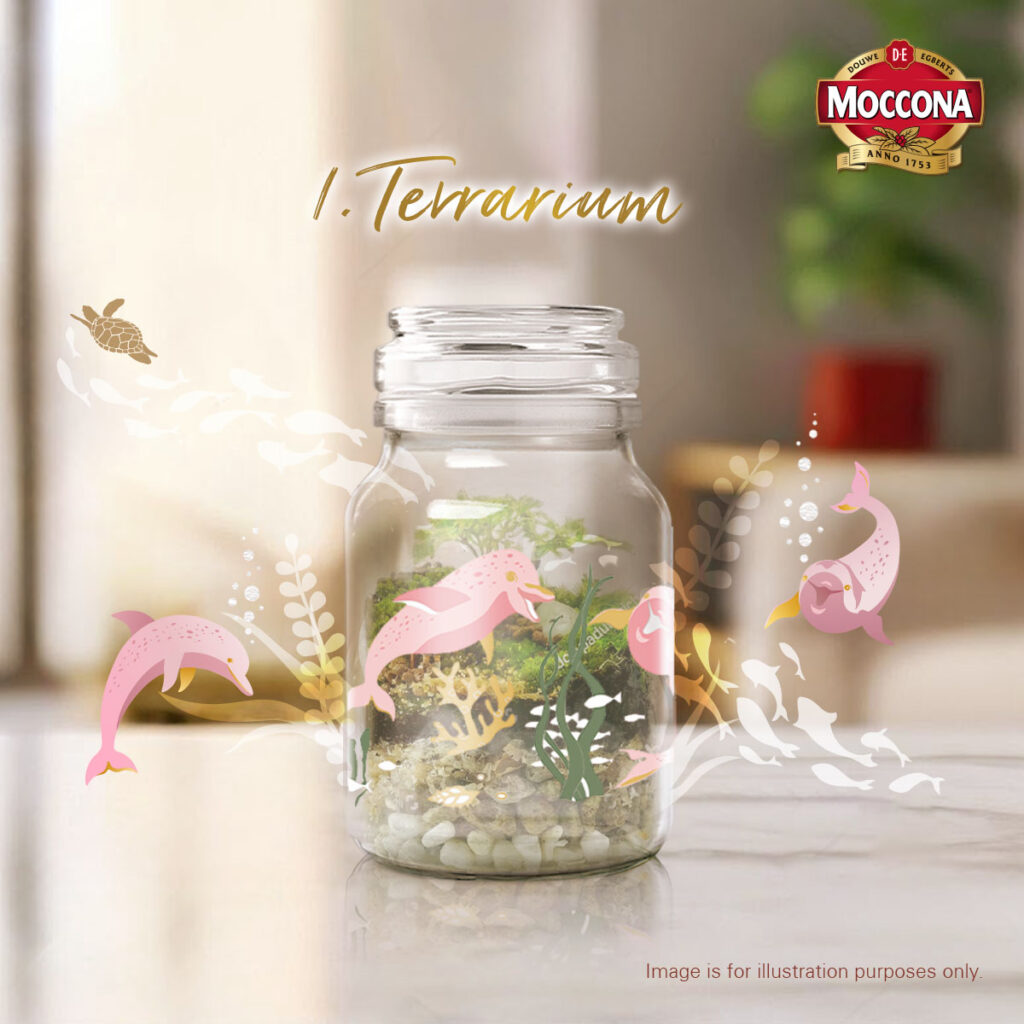 In line with its mission, MOCCONA also urges coffee enthusiasts to contribute positively by engaging in upcycling, and repurposing these fully recyclable glass jars into decorative accents or storage solutions for culinary essentials and stylish accessories. This initiative serves as a meaningful gesture to champion the planet's sustainability.
The Head of Marketing for JDE Malaysia, MOCCONA's brand owner, Phoon Shi Fun expressed her vision for this initiative:
Environmental sustainability is paramount for both our land and underwater ecosystems, as they are intrinsically linked and crucial to our well-being. At MOCCONA, we believe that small actions can drive significant change. Through these decorative jars, we aim to shine a light on pressing environmental issues and offer a small yet impactful step that consumers can take towards creating a better world for all. While creating moments of indulgence with our coffee, we hope to rally coffee lovers to practice a sustainable lifestyle, starting with upcycling our 100 percent recyclable glass jars.

Phoon Shi Fun, Head of Marketing for JDE Malaysia, MOCCONA's Brand Owner
Discover MOCCONA's Exclusive Limited-Edition Jars: Coffee Intensities, Designs, & Availability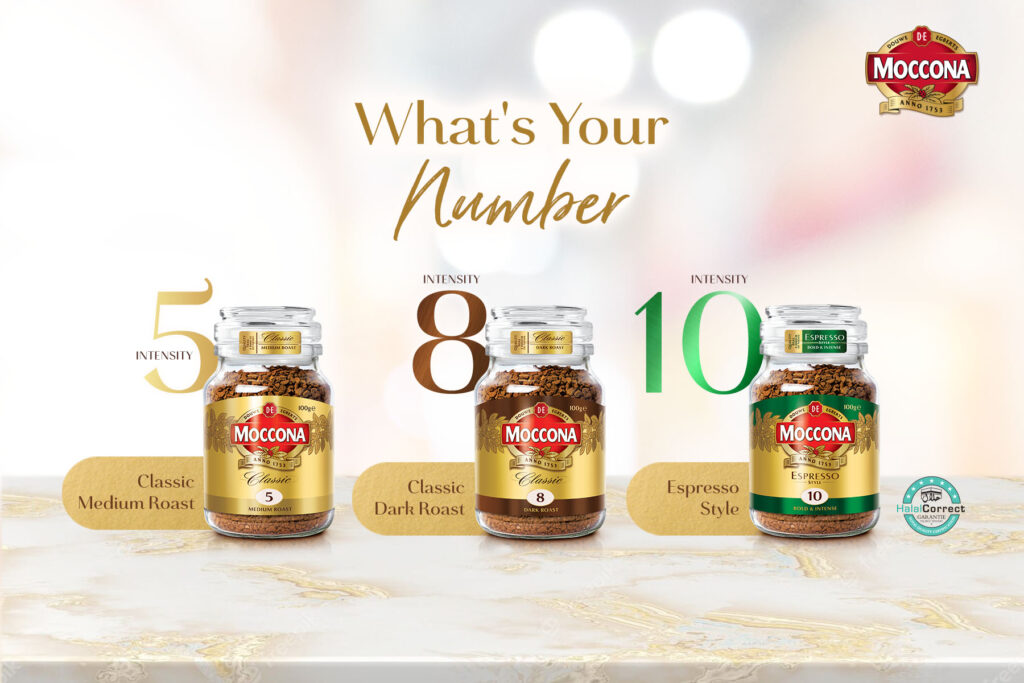 The MOCCONA's limited-edition decorative jars will be available in three distinct coffee intensities which are (Number 5, 8, and 10). The limited-edition jars will also be featuring two unique designs. These can be acquired at RM37.96, starting today, with a special note that these exclusive jars are only available throughout 2023.
For additional insights into MOCCONA's sustainability endeavors and other ongoing initiatives, please explore MOCCONA's Official Website.