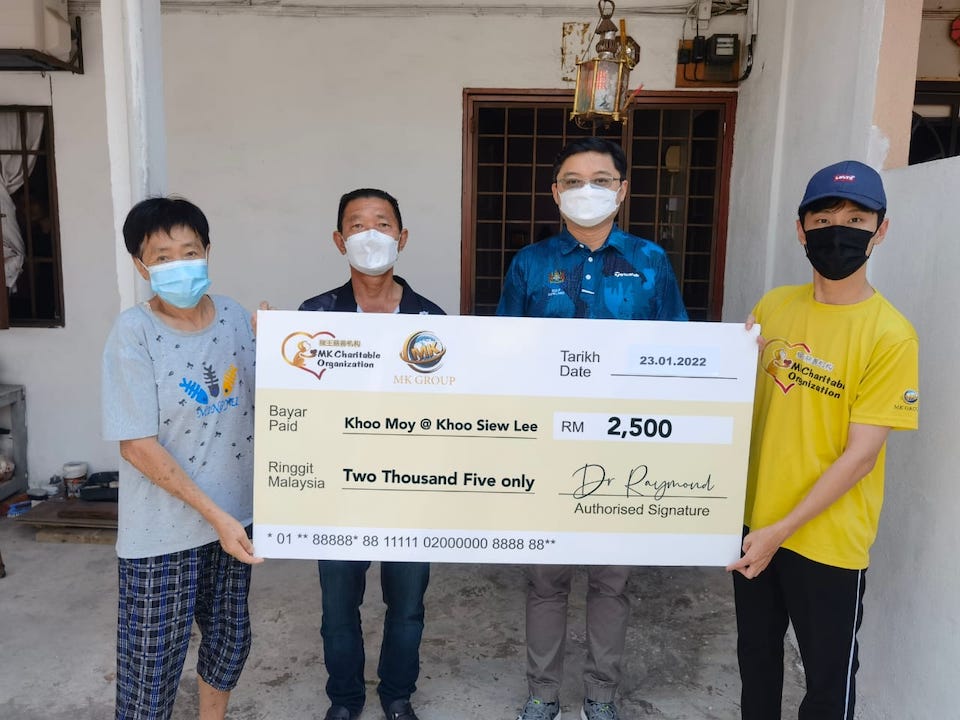 Property damage following the massive floods that occurred late last year is still affecting the hearts of the residents of Klang Utama, Klang, Selangor. Concerned with their plight, MK Group of Companies have taken initiatives to help the affected residents through their corporate social responsibility program.
MK Group's Corporate Social Responsibility program
MK Group launched their Corporate Social Responsibility (CSR) program on 18 December 2021. With the aim to alleviate the burden of victims affected by the floods, the group provided a total of RM200,000 financial assistance to residents in the area.
Apart from the financial contribution, the residents also received assistance in the form of basic food packs and angpau, in conjunction with the upcoming Chinese New Year celebration. Moreover, volunteers from MK Group also helped to repair and paint the house of residents affected by the disaster.
According to the Founder and Chief Executive Officer, Dr Raymond Ang, the company is concerned with the victims of the flood in the area.
The company is very concerned, and we care about the floods that had recently hit the residents of Klang and are committed to working together and helping each other through these difficult times.

Founder and Chief Executive Officer, Dr Raymond Ang
Also present at the program was Klang Utama Resident Advisor, Lee Fu Haw. Mr Lee informed that the road paving process and repair of business premises and houses are also being implemented throughout the area. However, additional allocation assistance is required from the state or central government for the operation of repair machinery that has not yet been repaired.
Meanwhile, MK Group comprises 6 companies within its holdings and performs varieties of services. The services they provide include Construction, Marketing, Training Development and Consultancy, Real Estate, and Philanthropy.