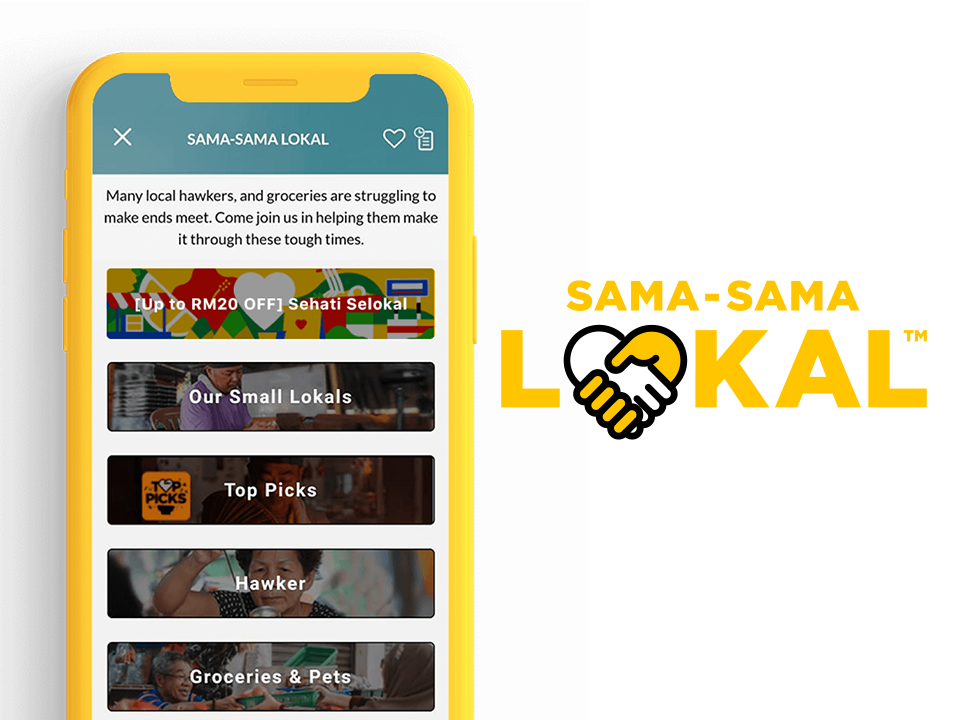 Aiming to help small and medium enterprises (SMEs) in Malaysia to digitalize, Maybank Malaysia has launched the Sama-Sama Lokal digital platform in April last year.
The Sama-Sama Lokal is a delivery platform that allows local businesses to set up their stores online.
If offers ZERO:
– Commission
– Sign-up fee
– Platform fee
What makes the platform different from other delivery platforms is the merchants on the platform can get 100% of their profits without paying the aforementioned fees. In addition, Maybank also subsidises the delivery charges at a certain location for the merchants.
Maybank's' initiative answered SME's cry for help
As most SMEs in Malaysia have been in a dire situation because of the Covid-19 pandemic, the launch of this platform is helping many of them to sustain this crisis.
Maybank is also making a continuous effort to support more merchants by upgrading the platform. To make the experience more seamless to both merchants and customers, the company has made enhancements such as the addition of real-time delivery updates and direct ordering via the Maybank2u (M2U) application.
Successful stories
The Sama-Sama Lokal platform has now reached around 10,000 local businesses. With 24 business categories on the platform, different merchants are sharing how the platform has helped their business.
"Since going digital, our business has improved by 50% and the shop serves nearly 150 more customers every week. This system provides an additional income stream and allows us to be seen by a wider group of new customers. Thank you so much for shopping local and helping Malaysian businesses like mine," said the business owner of Restoran Citra Maju, Karthik.
"When the pandemic hit, wet markets were severely affected. There was less foot traffic and the public was afraid to head out to get their groceries. I'm grateful for Sama-Sama Lokal. The support offered brought in many new customers, even from outside my usual business area (Taman Megah)," said Chan Chee Keong of H&K Seafood.
Join the Sama-Sama Lokal
If you are running a local business, it is a good opportunity to revive or boost your business. For more information, please click here.
Be a customer and let's put a smile back on their face
In the spirit of Hari Kebangsaan, Maybank calls out all Malaysian to help these home-grown businesses make ends meet in this struggling period.
From food to groceries, you can get it all from Sama-Sama Lokal.
To purchase, log in to your M2U application on your mobile and look for the Sama-Sama Lokal icon at the menu bar.
Sehati, Selokal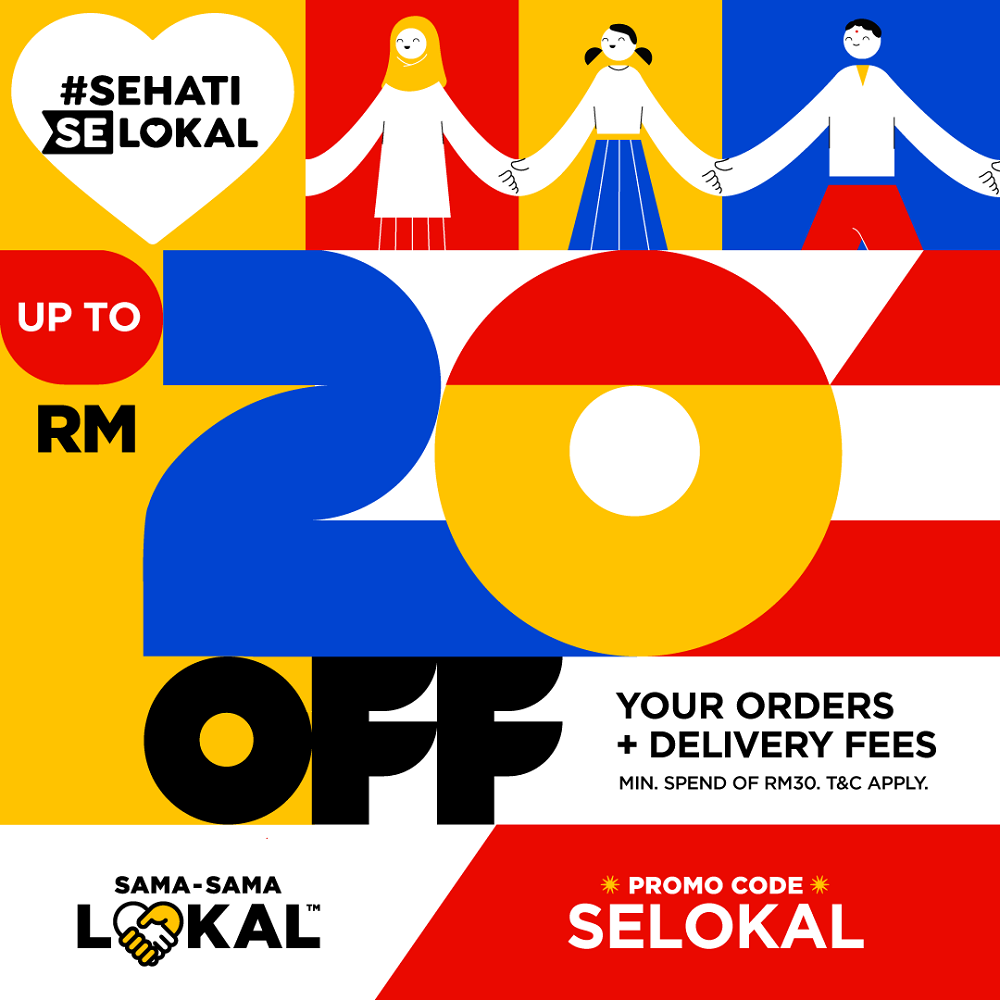 Apply the PROMO CODE: SELOKAL and enjoy RM10 off orders + RM10 off delivery with a minimum spend of RM30. This Sehati Selokal promotion will last until 30 September 2021, with terms and conditions apply.
Maybank has helped SMEs to go online, but your support is crucial in helping them to sustain further.