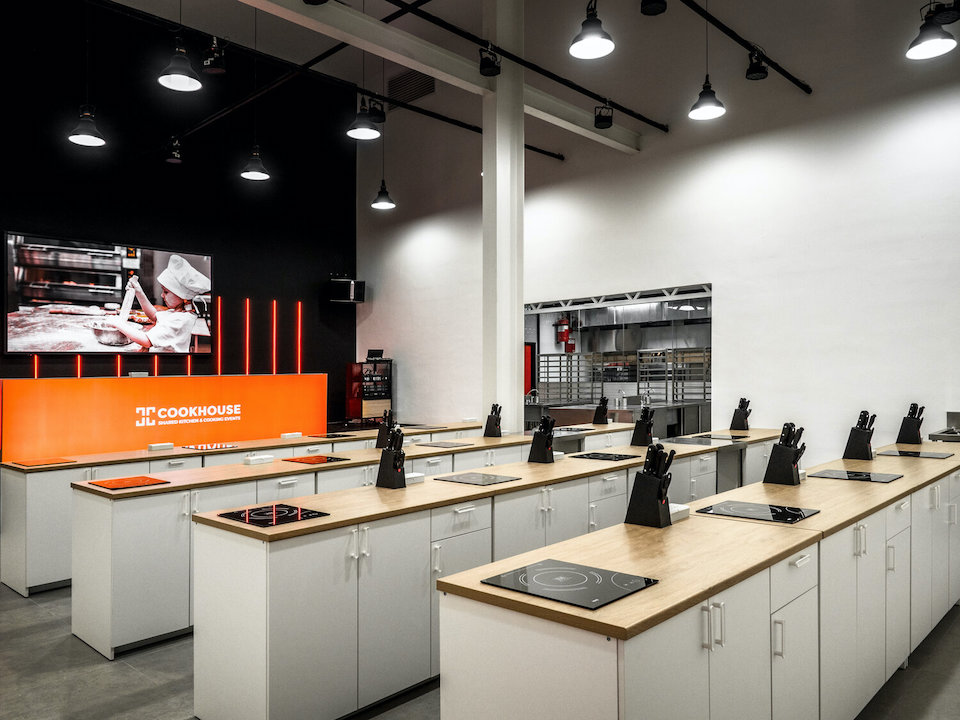 Maybank Islamic Bhd announced its collaboration with COOKHOUSE Malaysia today that will offer small and medium enterprises (SMEs) in the food and beverage (F&B) business an opportunity to access COOKHOUSE's cloud kitchen.
The collaboration will allow SMEs to rent a dedicated commercial-grade kitchen space with state-of-art facilities at a cost-effective price.
According to Maybank Islamic chief executive officer (CEO), Datuk Mohamed Rafique Merican, the purpose of these cloud kitchens is to facilitate SMEs with the opportunity to operate as well as expand their footprint across the country.
In line with the bank's ongoing efforts to raise awareness on the Halal industry and increase the number of new Halal-certified companies, this collaboration will benefit SMEs that are operating from their homes but also plan to grow their business and obtain Halal certification.
As one of the Department of Islamic Development Malaysia (JAKIM)'s requirements to obtain a Halal certificate depends on the business premise where the operations are conducted, COOKHOUSE's provision of religiously compliant facilities can help SMEs to fulfil the requirement.
Moreover, F&B entrepreneurs can expand into the halal market space locally and internationally with rent from as low as RM900 a month.
Meanwhile, COOKHOUSE Founder, Huen Su San said this collaboration will open more doors and allow more Malaysian food businesses to leverage the growth in the Halal market.
More about COOKHOUSE:
Launched in 2020, COOKHOUSE provides cooking spaces for food entrepreneurs with its comprehensive and best-equipped cloud kitchen in Malaysia. It is a cooking venue that F&B players can rent to conduct their business operations.
Currently, COOKHOUSE is operating in Klang Valley including PJS3 Sunway, Taman Tun Dr Ismail, Seksyen 17 Petaling Jaya and Bukit Bintang.
(Source: The Star, Business Today)