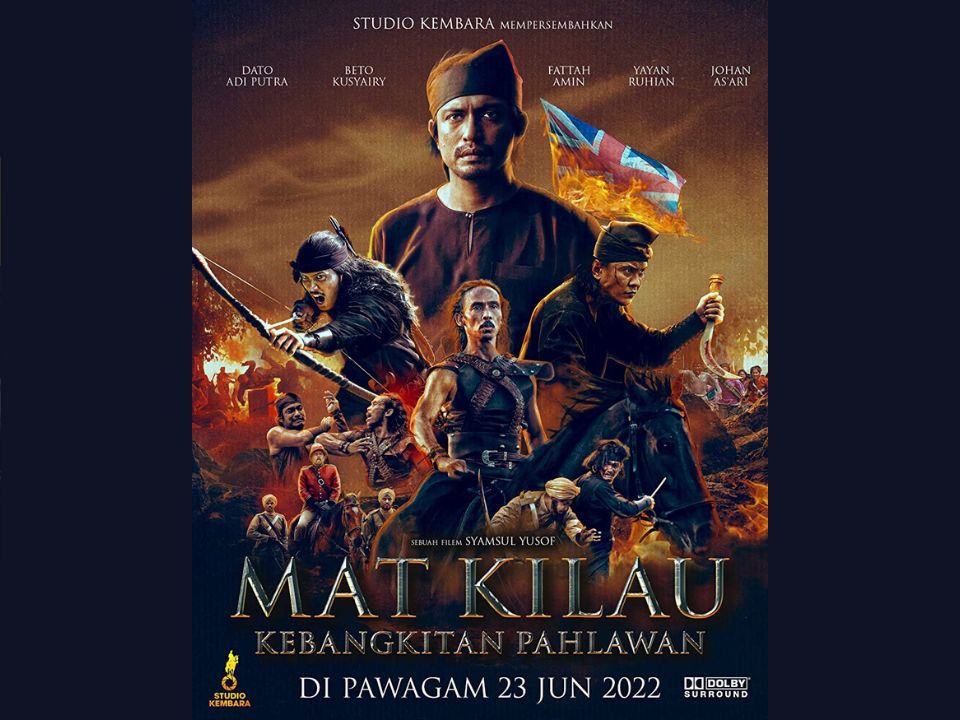 Mat Kilau: Kebangkitan Pahlawan (2022), Malaysia's current highest-grossed blockbuster film with almost 100 million collection since 23 Jun 2022. Read more to read our movie review on this piece!
Mat Kilau: Kebangkitan Pahlawan (2022)
This film is about the crusade of Mat Kilau, a very prominent historical figure known for his freedom fighting against the British in Pahang, Malaysia. It successfully captures people's attention to the point that the discussion about this film can be seen on every social media platform.
Mat Kilau: Kebangkitan Pahlawan (2022) Main Cast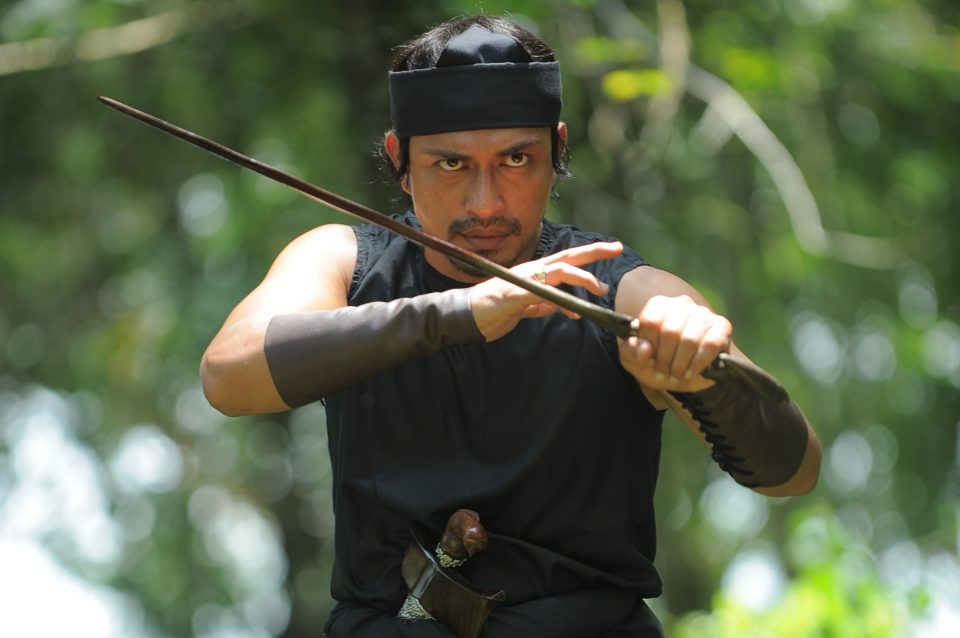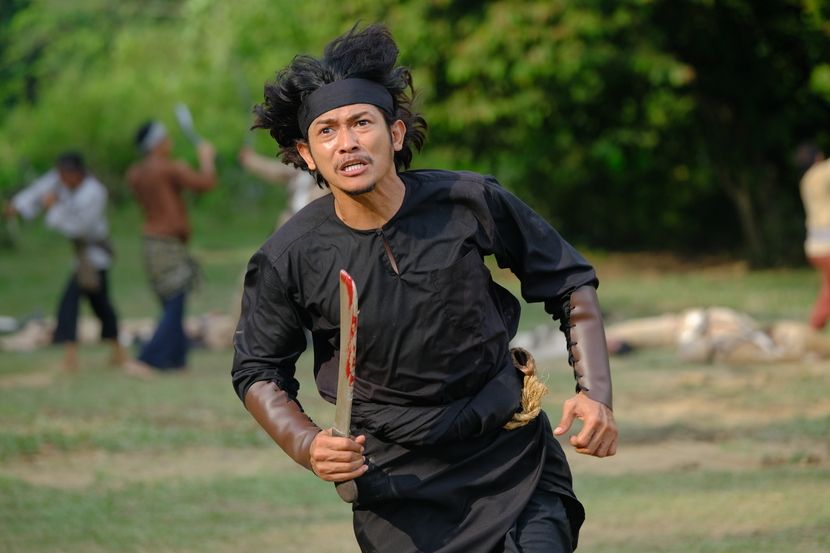 Movie Review: Why This Piece Is A Must Watch Movie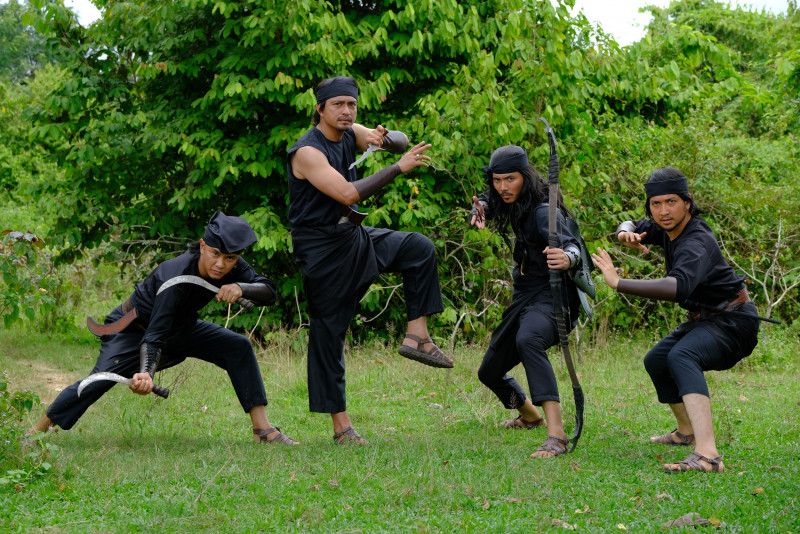 Mat Kilau Movie Review: Understanding its essence, Mat Kilau (2022) covers the struggles of the locals during the British colonial period which became the ground of the movement. The exploitation that is perpetrated upon the locals caused them to fight for their justice, and Mat Kilau (Adi Putra) along with Wahid (Beto Kusyairy) and Awang (Fattah Amin), decided to lead their people.
Since this film is a biographical historical film, it serves as a visual depiction of what happened during that time. Malaysians learn about Tanah Melayu's warriors in highschool namely Mat Kilau, Dol Said, Datuk Maharaja Lela, and etc.
With this film, it helps in giving a bigger picture of the situation and catches people's attention to explore deeper within the warriors' perspective. At the same time it has become Malaysia's catalyst in the rise of patriotic and nationalistic values.
The Wave This Film Created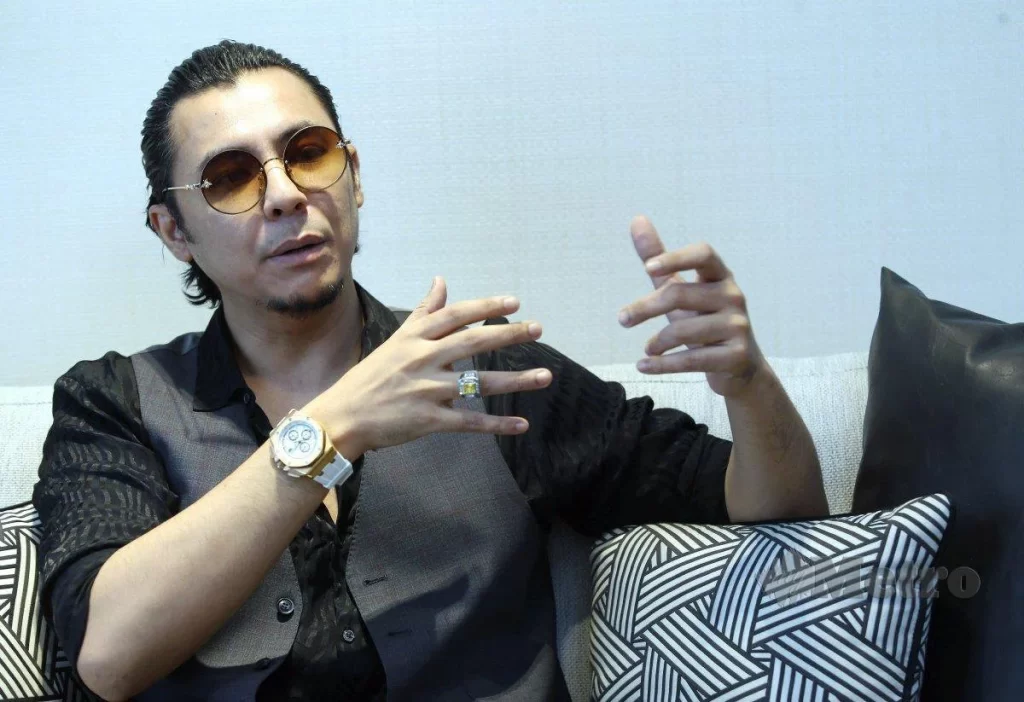 The director, Syamsul Yusof, uses this film to cherish Malaysia's tradition and culture by including fighting scenes highlighting "Silat", the nation's martial art.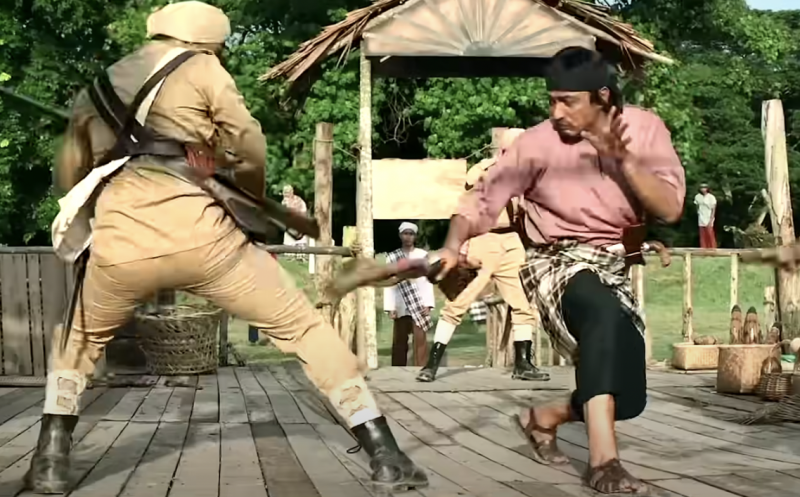 Mat Kilau and his friends utilised the Silat martial art along with "keris" (dagger with a wavy blade) and "sabit" (curved blade) in all their fights against the British. This spotlights the importance of preserving Malaysia's cultural elements for the next generation.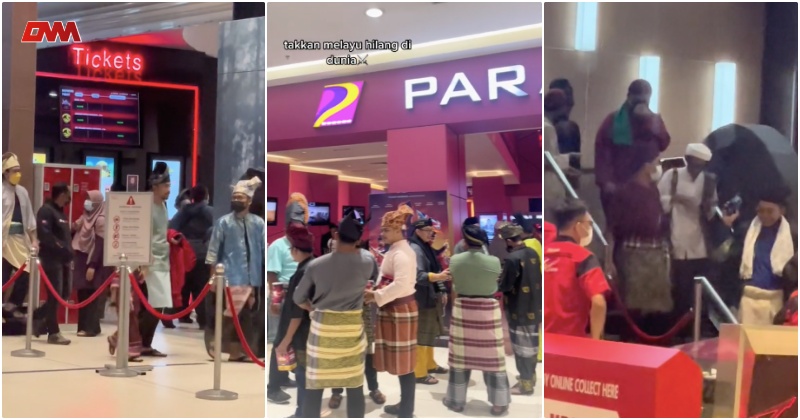 Netizens' reaction in social media shows how effective this strategy is in raising awareness on our tradition and culture. Some of them even wear Malaysia's male headgear made of songket, best-known as "tanjak" or "tengkolok" to the cinema. This contributes to the encouragement that wearing traditional garments are not restricted to traditional and formal events.
This is one of the example, posted by Sofyank, Malaysia's rising talent, jumping into the trend paved by Mat Kilau (2022). More can be seen throughout social media platforms, namely Tiktok, Facebook, Instagram, etc..
About The Real Mat Kilau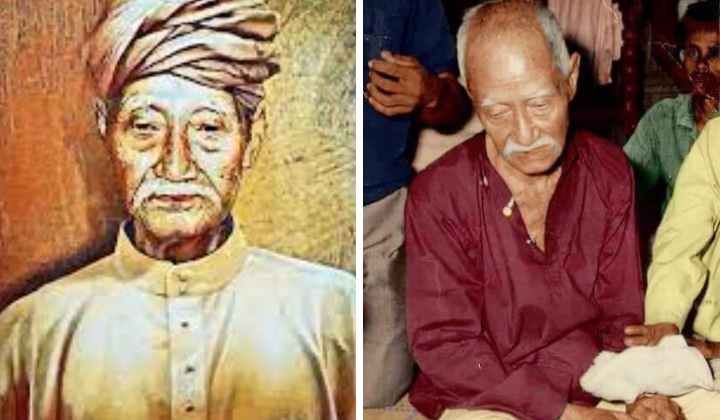 Mat Kilau is a native of Kampung Pulau Tawar in Jerantut, Pahang, who is said to have been born in late 1980s. He is known as the most important Malay warrior, fighting against British colonisation in his state. He fought together with his father, Tok Gajah (Imam Rasu), and other warriors namely Dato' Bahaman and Mat Kelubi.
The struggle started in the 1890s, when people in Pahang were revolting. They went against the British who took over their government's power; collected taxes and revenue from appointed local authorities. Due to the raging protest by people, the British then declared war against several Pahang nobilities. They ordered for their arrest and punishment. Thankfully, Mat Kilau and other several leaders managed to escape to neighbouring states namely Kelantan and Terengganu.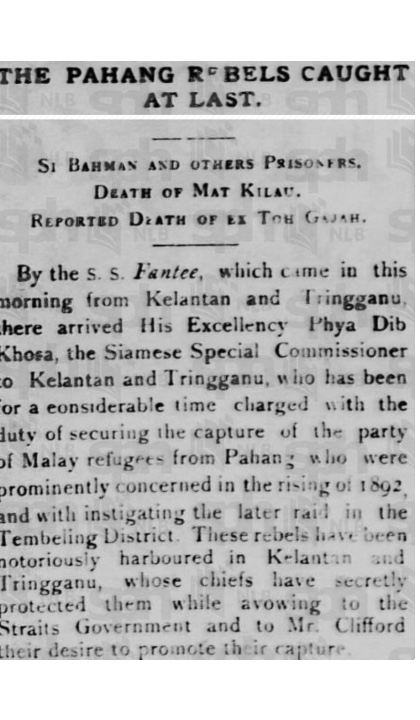 Going through his nomadic life, Mat Kilau was once thought dead by his friends in 1895 at Kelantan.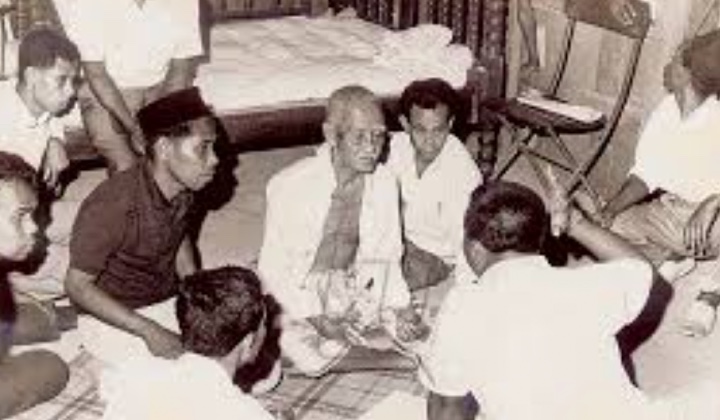 However, 74 years after that, on 26 December 1969, Malaysia was perplexed with a shocking declaration made by an old man living in Kampung Pulau Tawar. He claimed that he is Mat Kilau and had been hiding his identity for decades. Unfortunately, on 10 August 1970, 4 days after the then Menteri Besar Pahang announced that he is indeed Mat Kilau, he died due to an illness. He was believed to be 122 years old at that time.
Mat Kilau is the warrior that will always be respected and looked up to by Malaysians. It is such a shame if we are not proud and amazed by our history. The effort in the making of Mat Kilau: Kebangkitan Pahlawan (2022) film should be praised and celebrated. Maybe we can hope that this film is also going to the Oscars 2022, like Prebet Sapu.
Since this film is still in cinemas, Malaysians are recommended to go watch and support our local film. Run to your nearest cinema now!