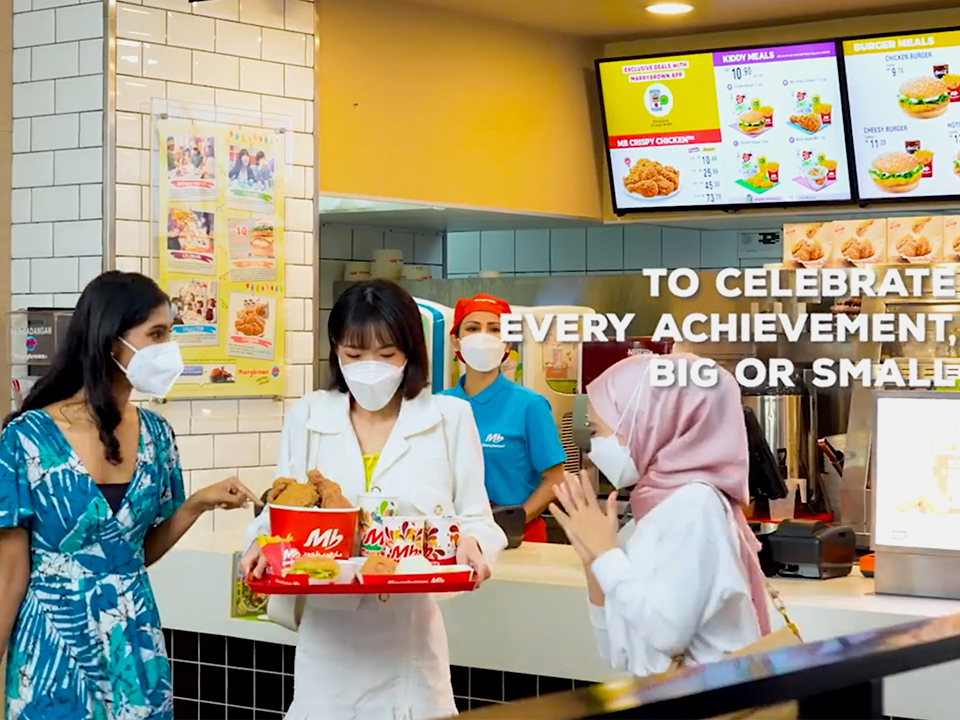 Have you ever experienced any form of discrimination previously or even now – be it at school, work or home? Although we are blessed to live in a world where we can be the individual that we want to be thanks to efforts from relevant parties in improving gender equality, it is undeniable that gender discrimination still exists everywhere in all aspects. In conjunction with International Women's Day 2022 (IWD 2022), Marrybrown is raising awareness of gender equality through a video resonating with IWD 2022's theme, #BreakTheBias.
Marrybrown #BreakTheBias on International Women's Day 2022
A world free of bias, stereotypes and discrimination
Leading the audience to an imaginary world free of gender bias, the video features women from different backgrounds, races and ages who are confident of the roles they play in society and personally. These women are proud and comfortable being themselves where their differences and achievements are valued and celebrated. Big or small achievement, no matter how different each woman is, "let's embrace, and empower each other."
Equal opportunities for everyone
As a homegrown brand founded by a woman entrepreneur, Marrybrown is always dedicated to ensuring gender equality is practised at all levels within the organisation – creating opportunities for every team member to achieve more in their career. Always grateful for the continuous support of Malaysians, it is also Marrybrown's culture to provide the highest standards of food and services to all customers regardless of their background and gender.
Marrybrown hopes that the harmonious sentiments portrayed in the video will encourage Malaysians to do their part in reducing discrimination and stereotyping in all spheres of life, as every human being deserve equal opportunity to progress and succeed.
For more information on Marrybrown and its promotions, please visit its official website, Facebook or Instagram. You may also download the MB app for MB delivery and more deals.