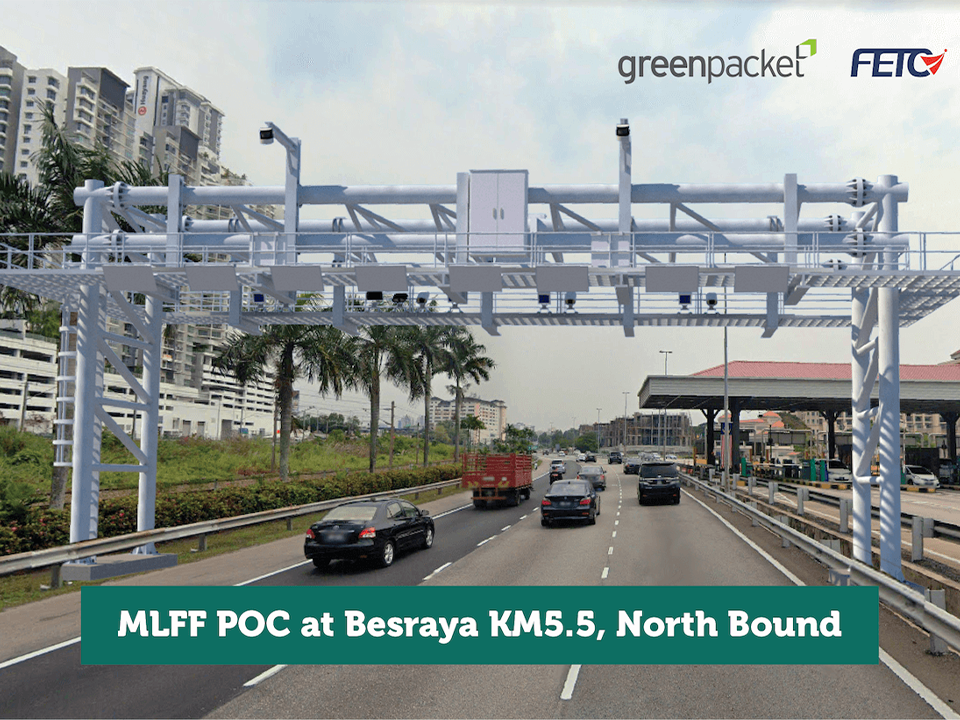 On 8 September 2021, Green Packet Bhd announced that it will run Malaysia's first-ever Multi-Lane Free Flow (MLFF) tolling system proof of concept (POC) on Malaysian highways, in collaboration with FETC International Co. (FETCi).
What is Multi-Lane Free Flow (MLFF)?
The MLFF Is a system that allows cars to drive past a tolling point without stopping or slowing down to pay for the toll. With MLFF, multi-lane roads with gantries will be replacing the current toll booths at toll plaza. The gantries set up are fitted with automatic number-plate recognition (ANPR) and radio frequency identification (RFID). Therefore, it allows drivers to just drive through the gantries where toll fares will be automatically collected.
You may watch this video to have a better understanding of the MLFF.
According to the group's statement, the MLFF POC will be installed at Besraya KM5.5 (North Bound). Starting early 2022, data collection will be carried out and will last for three months.
Then, the group will share the data collected with relevant authorities and stakeholders. The primary aim is to prove and validate the feasibility of using MLFF.
According to Green Packet, the group will provide the funding, local insights and expertise in fintech payments with its experience in addressing local digitalisation challenges. At the same time, FETCi will provide the front-end equipment and expertise in MLFF implementation. FETCi is a Taiwan-based RFID and Free-Flow Tolling expert. The group has implemented several MLFF systems in other Asian countries.
A better traffic infrastructure
The POC of MLFF is a critical process to achieve a congestion-free highway with better traffic infrastructure in the state. This aspect, for a better traffic infrastructure was stipulated in the Ministry of Works' Malaysian Intelligent Transport System (ITS) blueprint, making it in line with the government's continuous effort.
Managing Director of FETCi, Dr Yongchang Chang is confident that the POC will produce positive results and move Malaysia's infrastructure modernisation forward in the right direction.
Meanwhile, Besraya Chief Operating Officer, Pn Wan Salwani Wan Yusoff said the tolling system is the defining factor that will set the nation's traffic efficiency apart. She added that they look forward to having one officially installed on Malaysia's highway roads in the future.