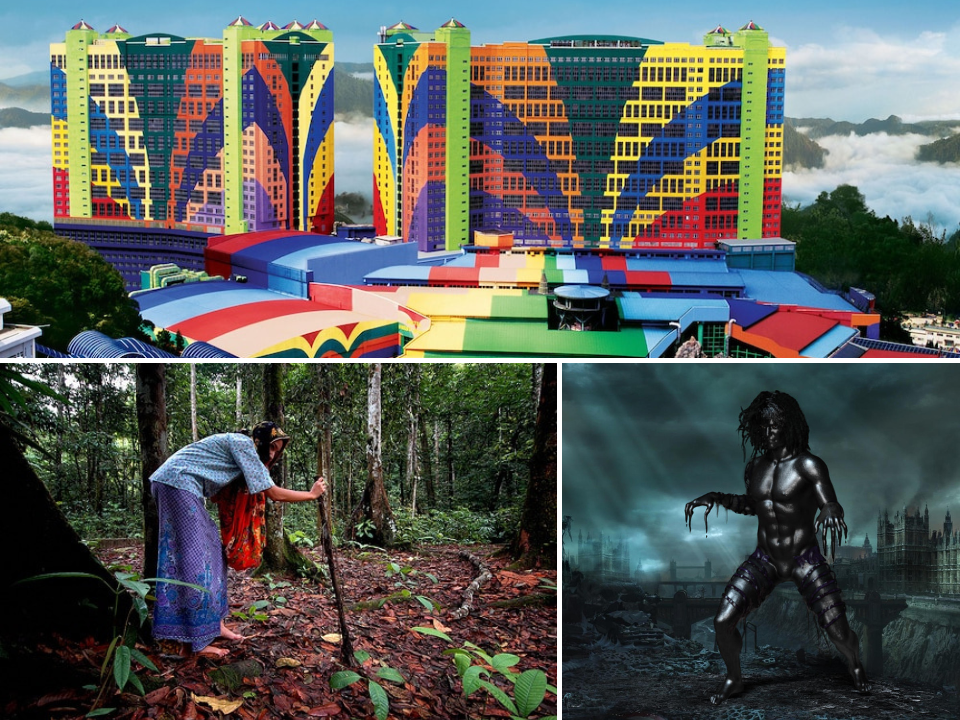 Urban legend, also called urban myth, contemporary legend, or modern legend, in folklore, is a story about an unusual or humorous event that many people believe to be true but that is not true. Similar to Chinese myth stories that we heard, Malaysian culture as a whole also has their own urban legend stories. Let's dive into it with us!
6 Famous Malaysian Urban Legend
1. Yellow Volkswagen of The Karak Highway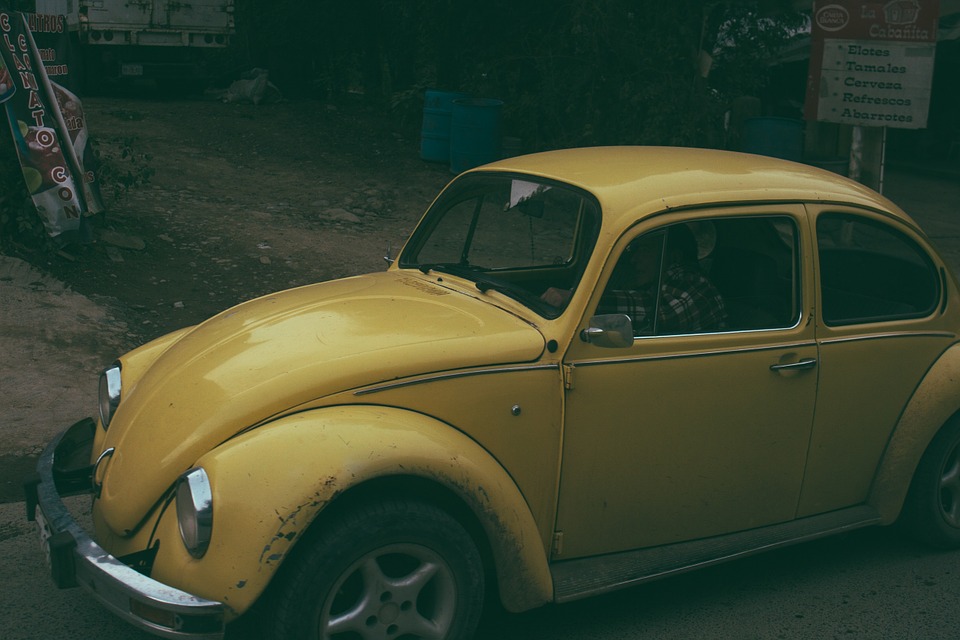 Karak has held host to many hauntings and supernatural beings but the most popular urban legend in Karak is the story of the yellow Volkswagen Beetle. Legends say that if you drive late at night by yourself, you'll come face to face with this mysterious yellow Volkswagen Beetle.
If you try to overtake it, it will appear in front of you again later many times and if you manage to look into the car, you may find that no one is driving it! There is also the story of a ghostly boy who roams the highway asking passing drivers where his mother is.
It was rumored that the boy and his mum were involved in a deadly car crash where the mum was flung out of the car and the boy himself was killed as well. And to this day, he still haunts the road searching for his lost mother.
To get more insight, watch the video below:
2. Mak Cik Karipap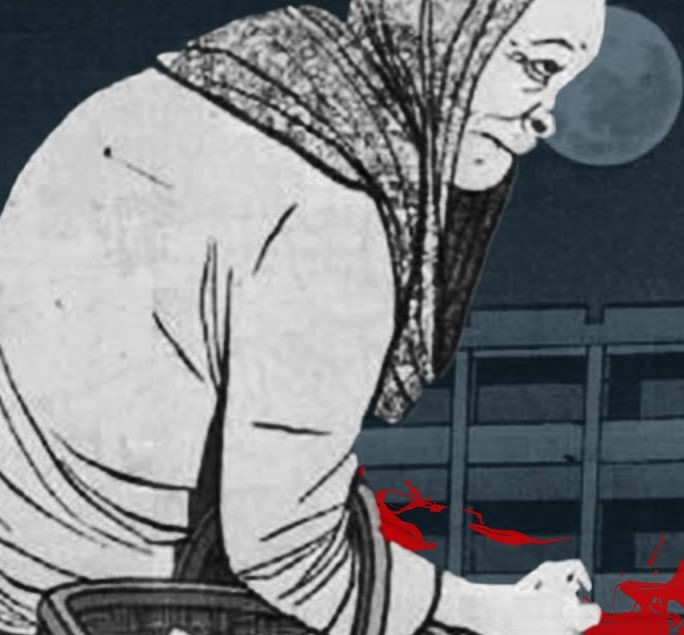 Mak Cik Karipap urban legend is very popular among hostel students, especially boys. Based on the Malay Legend, this one night, few senior students wanted to bully a junior by asking him to go buy currypuff or karipap at level 3 of Block D. In reality there was no Block D in the school and their intention was to test the junior.
However, he managed to bring them the currypuff and because they realised their bad intention from earlier, now something was fishy. The junior claimed that he really got the currypuff from the exact place they asked for. And he also said that the Mak Cik Karipap asked him to tell the seniors to not bully juniors anymore.
To get more insight, watch the video below:
3. Jiang Shi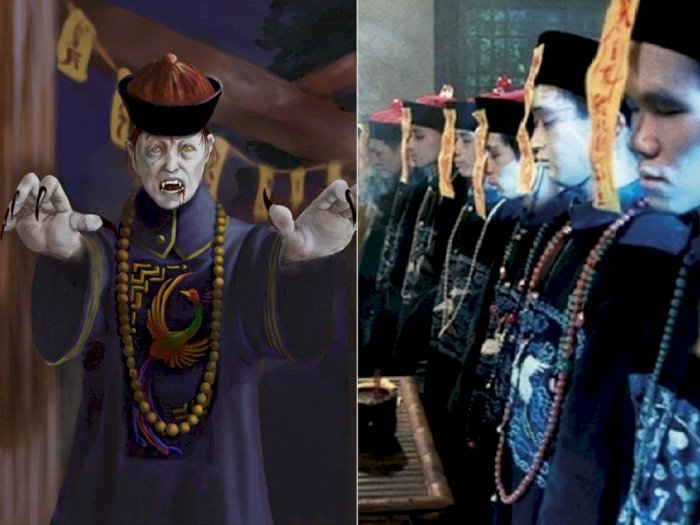 Jiang Shi also known as a Chinese hopping vampire is a type of reanimated corpse in Chinese legends and folklore. Generally, a jiangshi's appearance can range from unremarkable (as in the case of a recently deceased person) to horrifying (rotting flesh, rigor mortis, as with corpses that have been in a state of decay over a period).
It is believed that the jiangshi are so stiff that they cannot bend their limbs or body, so they have to move around by hopping while keeping their arms stretched out for mobility. Jiangshi are depicted in popular culture to have a paper talisman (with a sealing spell) attached onto and hanging off the forehead in portrait orientation, and wear a uniform coat-like robe and round-top tall rimmed hat characteristic of a mandarin (Chinese official from during the Qing dynasty).
To get more insight, watch the video below:
4. Orang Minyak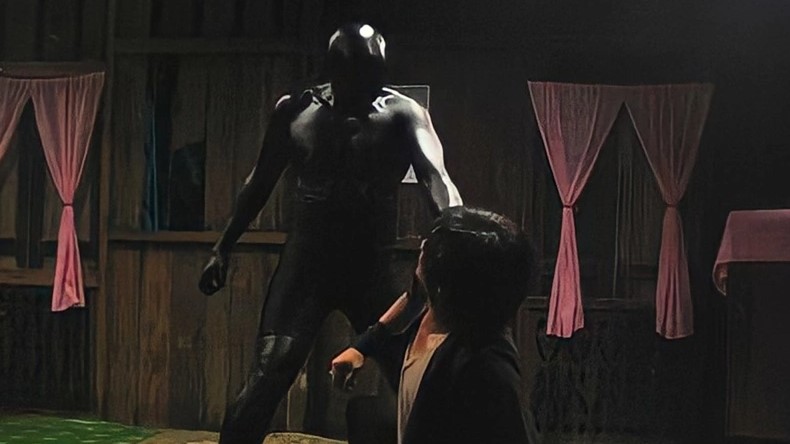 The orang minyak comprises two Malay words: orang (oil) and minyak (people). It is a supernatural entity described as an oily man (or woman.) The orang minyak is said to prowl the streets at night, seeking its next victims – particularly those who spend time outdoors after midnight.
Orang Minyak is a supernatural creature coated with shiny black grease who abducts young women by night. According to Malay legend, Orang Minyak is a creature that abducts young women by night. Supposedly, the creature is able to climb walls and grab victims while evading capture due to its slippery coating.
However, it is not without a weakness. People believed that you can ward off an orang minyak with the help of some blessed water and religious mantras.
To get more insight, watch the video below:
5. Nenek Kebayan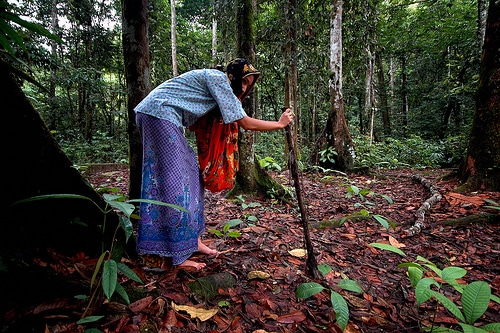 Nenek kebayan is one of the important characters in Malay folklore. Her stories have been passed down from generation to generation, and now been used mainly to scare naughty children.
In many tales, she was described as an old ugly woman with a hunchback. Her hair was long and white and she walked around aided by a stick. She was known as a spirit or jinn that lived in the forest and mountain. In one version, she was a good character who loved to help others in need with her magical power. While another version said she was an evil witch who possessed black magic.
To get more insight, watch the video below:
6. The Famous 'Haunted' Hotel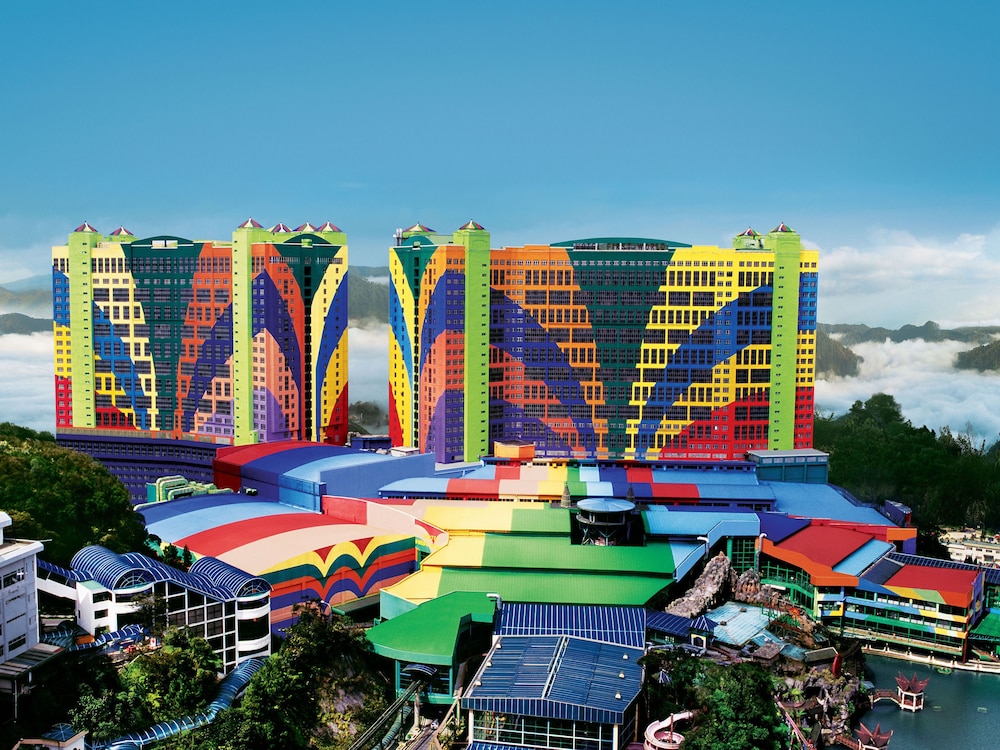 Situated near a lifestyle mall, a convention center, an outdoor theme park, a casino, and a tropical rainforest in Genting Highland. This famous hotel boasts colourful towers and 6,118 rooms, and its Guinness World Record title as the largest hotel in terms of number of rooms.
However, this Famous Haunted Hotel is also rumoured to be one of the most haunted hotels in the world. Most of their guests are casino-goers and urban legends say that this is the favourite place of unlucky gamblers to commit suicide over the years. Ghosts are seen jumping off the cliff and disappearing in mid-air, loitering in corridors, and floating outside of windows.
To get more insight, watch the video below:
As true Malaysians of course we know at least one or two of these 6 Famous Malaysian Urban Legend, right? All of them are unique and interesting to know, however it is best to consider them as only urban legends and myths.
More to read about Malaysian culture: