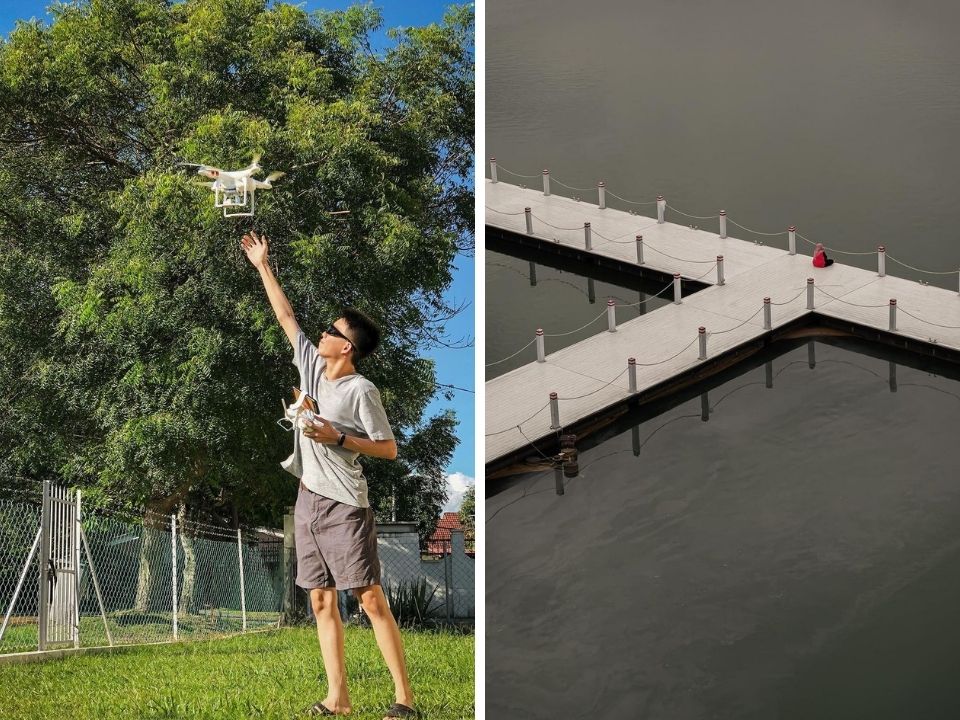 A new year with a great start for a Malaysian teen, 17-year-old Ling Hou Wah when he got his photo featured on Apple's Instagram account on January 1st. 
Apple's Instagram Post on 1st of January
The image shot by Ling was featured on Apple's Instagram post on the very first day into the new year. The image was captioned:
"Take a step back and look at the big picture"
The photo was actually taken almost a year ago on 10th of January 2021. It was shot at Kepong Metropolitan Park, Kuala Lumpur. Ling posted that picture with the caption
"This is the view from the top of an observation tower. The pier was right in front of us and I saw this girl sitting alone, overlooking the whole lake. It was a lost and peaceful feeling." 
The featured image by Apple was shot using only iPhone 12 Pro Max. It was then edited using Adobe Lightroom.
Original Intent to Practice His Photography Skills
It was not a mere photo he took that day, he actually went to the park with the aim to practice his photography skills.
"I believe the person in the photo was part of a group taking wedding photos at the pier. I wanted to achieve a minimalist shot so I decided to just focus on the person looking at the water. For me, the picture is about the sense of calmness," he said in an interview.
Learnt Most of His Skills From Online Blogs
In his sharing, he mentioned that Patrick Heart is his favourite photographer. Patrick Heart is a local photographer who often got his photos featured on headlines in Malaysia.
iPhone is Not His Only Photography Device
He also had mentioned that he has started developing an interest in photography since November 2018.
Other than taking photos with his iPhone, Ling also uses a drone to take stunning aerial photos. The DJI Mavic 2 Pro is what he has been using to capture the stunning views of Kuala Lumpur including a light up KLCC.
#ShotoniPhone
The campaign called #ShotoniPhone has featured many iPhone users with artistic looking photos taken using the ever so popular iPhone.
Check out Ling's Instagram for more of his creative shots.