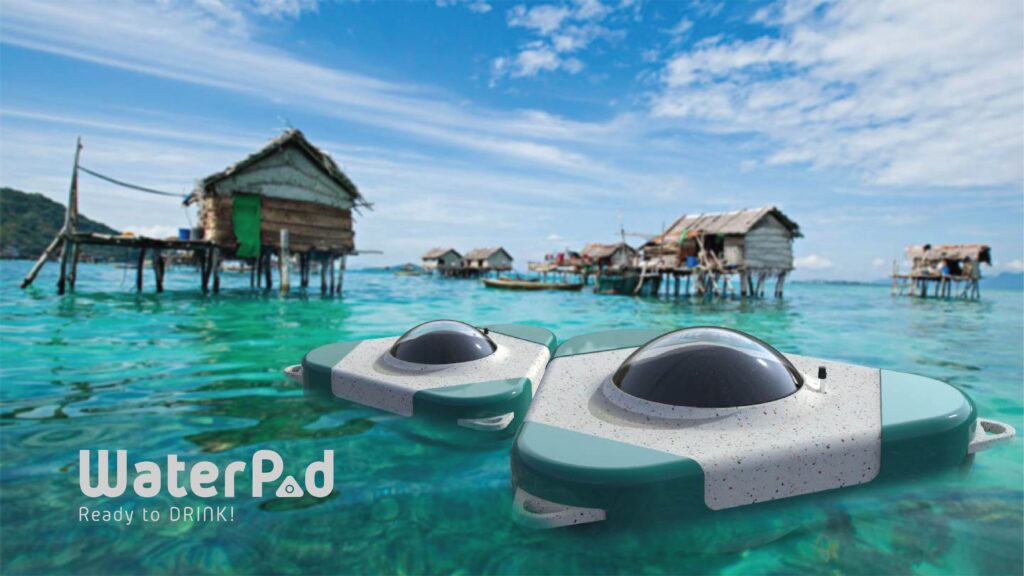 Three Malaysians Students from Asia Pacific University of Technology (APU) have won the James Dyson Award with their sustainable seawater desalination device that makes ocean water drinkable.
The James Dyson Award is an international competition open annually to design engineering students to pitch their inventions to solve real-world problems.
The three inventors from APU won the national chapter competition by beating 120 other entries. They received a cash prize of RM10,000 and is now set to compete against 84 national finalists from around the world at the international stage.
Meet the national winner – Team WaterPod APU

The three young inventors who won the awards are Bennie Beh Hue May, Loo Xin Yang and Yap Chun Yoon. The are all second-year students at the School of Media, Arts and Design (Somad) from APU.
Creating solutions to water problems
According to Malay Mail, the trio designed the WaterPod to resolve water problems faced by sea nomads like the Bajau community in Sabah. Sea nomads typically collect rainwater or barter tap water anywhere available. This is because of the lack of access to clean water.
The team learned about the hardship of nomads' life through their lecturer, Eekang Ooi. Who works with a non-profit organisation to assist sea nomads.
With the mentor of Ooi and another lecturer Saifullizan Abdul Wahad, the trio created the WaterPod invention using the floatation concept.
The invention of the seawater desalination device can provide sea nomads access to clean water. Thus, helping these communities to become self-sustaining as they can use it to farm fruits and vegetables.
How does it work?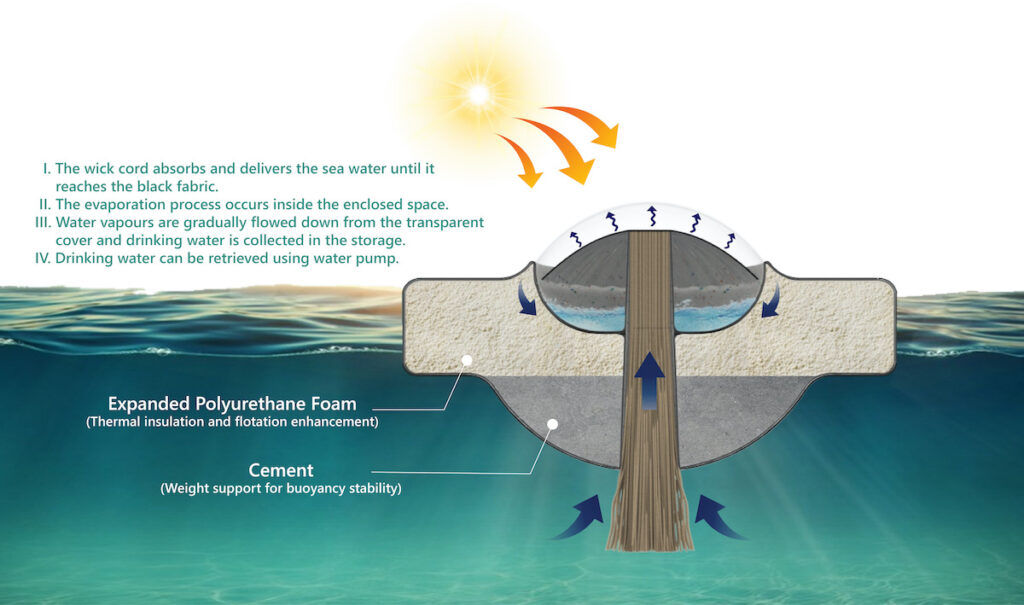 The WaterPod works on a self-cleaning solar desalination system. First, it absorbs seawater from underneath through a wick cord. Exposing to the sunlight, the evaporation process will take place as it collects vapour in its semi-spherical cover. Then, the collected vapour will eventually condense into drinking water which is retrievable using water pumps. 
By winning the award, the team hopes to attract potential industry collaborators, investors and researchers to further develop the WaterPod.
Meanwhile, the final competition will take place at the end of the year. If they win the competition, they will be awarded a cash prize of RM160,000 and an additional RM27,000 for their University.