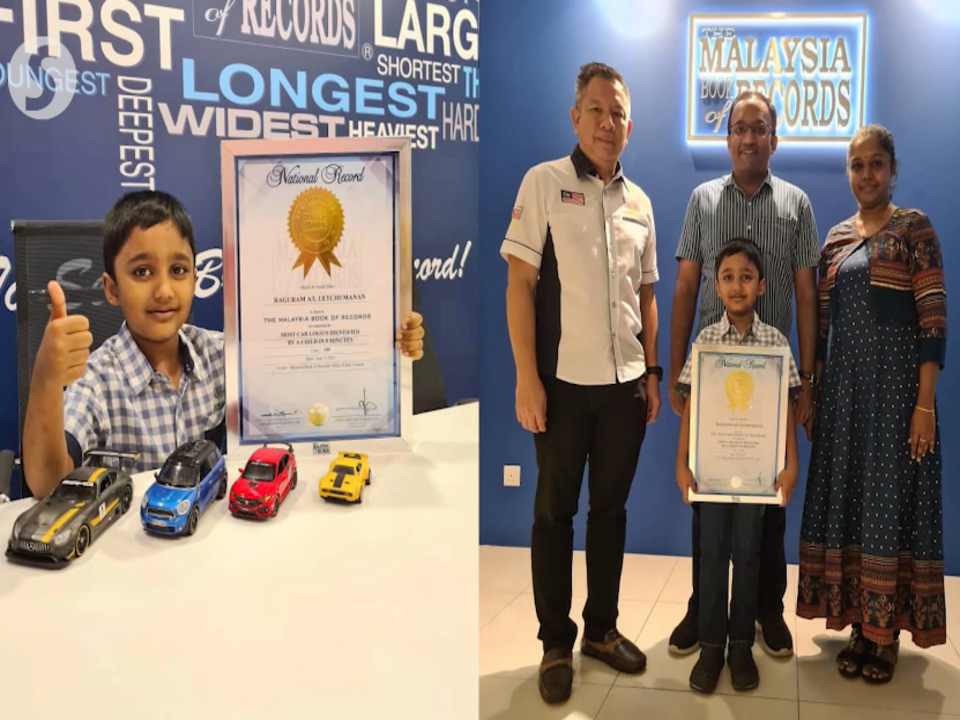 Image via The Star
Six-year-old L. Raguram has earned himself a spot in the Malaysia Book of Records for identifying 190 car logos in five minutes: a new Malysian record!
A Revving Accomplishment!
This astounding feat was established at a competition in Johor Bahru, where L. Raguram was tasked with identifying as many car logos as possible within a time limit of five minutes.
With the influence of an engineering father, L. Letchumanan, and an avid interest in cars since he was four, Dr P. Ranganayaki – L. Raguram's mother – praises her son's extraordinary memory:
When he was four, we noticed he could recognise vehicle logos and describe their features…. We are very proud of our son's achievement in landing a spot in the Malaysia Book of Records.
Although Raguram's achievement is '190 car logos in five minutes', Ranganayaki states he is able to identify more than 200 car logos on his own without a time limit.
Promising Prodigy
Aside from car logos, Raguram is also able to identify numerous national flowers since the age of three as well as various insects and animals when attending his school at a private international institute. He is also able to fluently converse in the Mandarin language and portrays an inquisitive mindset, asking questions when he is curious.
Raguram aspires to be a car scientist and develop environmentally-friendly cars when he grows up into adulthood. His favorite car maker is Tesla – one of the top companies that make electric cars today – and one day hopes to meet with its prominent CEO, Elon Musk.
Other Malaysian Record-Holders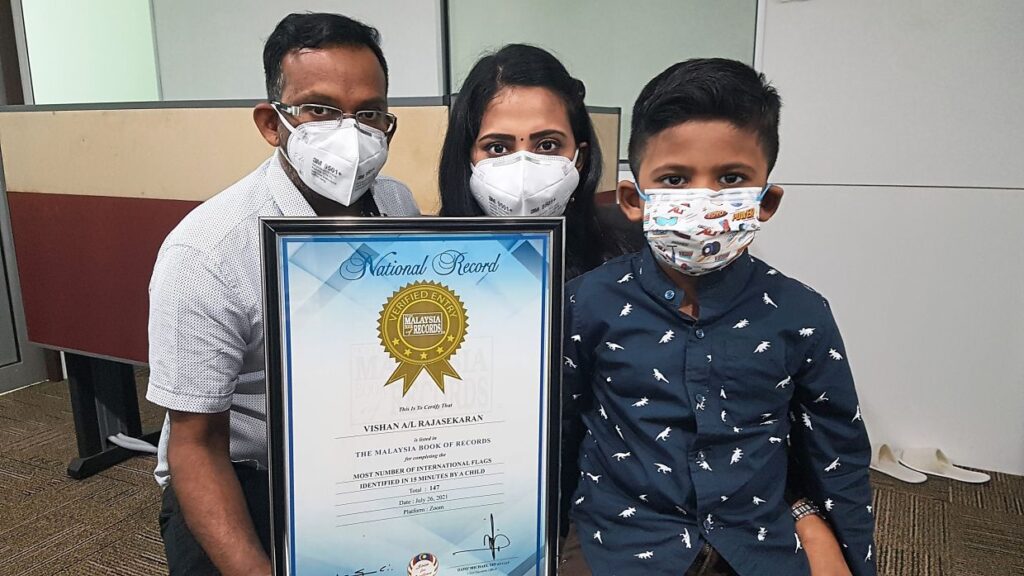 L. Raguram has now become a part of an extensive list of current Malaysian record-holders which both encompass that in the Malaysia Book of Records and the Guinness World Records! You can check out some of them below:
Malaysia Book of Records:
Vishan Rajasekaran – Most Number of National Flags Identified in 15 Minutes By a Child
Leong Yin Pastry – Most Expensive Mooncake in Malaysia
Tan Sri (Dr.) Devaki Krishna – First Malaysian Woman to Hold Public Office in History of Malaysia
Jabatan Pelancongan Negeri Terengganu – Largest Multilingual 'Dikir Barat' Performance
Guinness World Records:
Chee Yie Jian – Longest Flight By Paper Airplane
Bank Negara Malaysia – Largest Legal Banknote Produced
Lee Chong Wei – Most Olympic Badminton Medals Won By a Player
Tan Boon Heong – Fastest Badminton Hit (Male)
(Source: The Star)