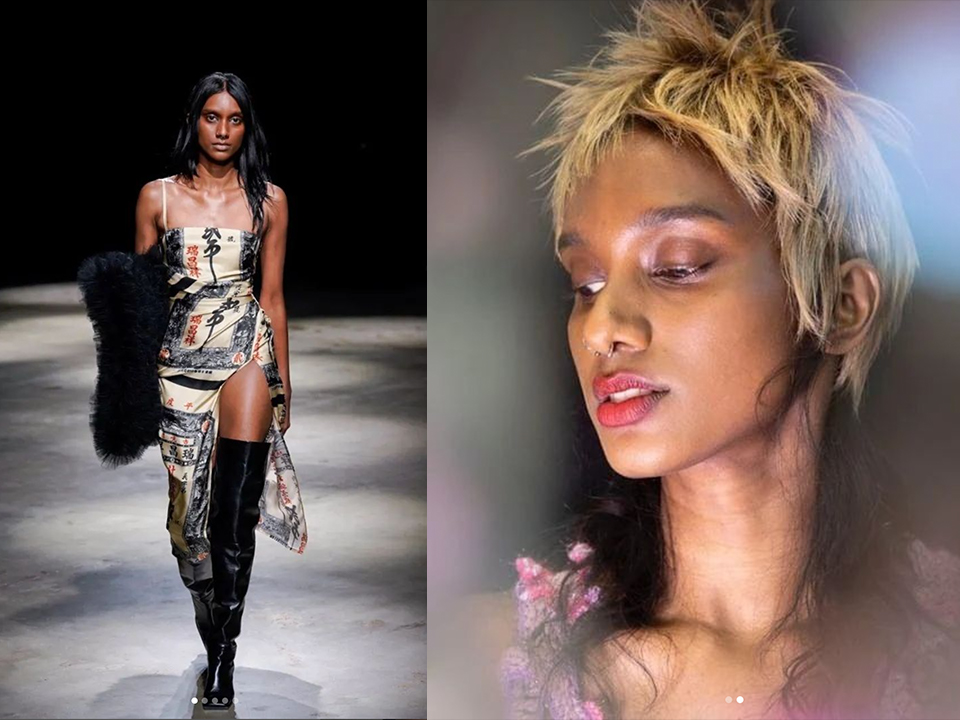 All eyes are on Malaysian model, Vanizha Vasanthanathan as she walks on the runway of Milan Fashion Week for Fall/Winter 2022. Held from 22 February 2022 to 28 February 2022, the Milan Fashion Week is one of the biggest fashion weeks held in major cities of the world along with Paris Fashion Week, London Fashion Week, and New York Fashion Week.
Malaysian Model Vanizha Vasanthanathan Stunning Walk at Milan Fashion Week
Vanizha Vasanthanathan was seen walking down the runway with confidence and glamour at the fashion week. She managed to attract the eyes of many with the pieces she wore for Italian labels ACT N°1 and Marco Rambaldi.
The model shared her thoughts about walking at the Milan Fashion Week in an Instagram post after the showcase.
Living my dream and trust me it was not an easy journey!
Check out her stunning looks at the runway:
Her modelling career
In an interview by New Straits Times, Vanizha shared that she started modelling when she was doing her final year in multimedia studies at Kuala Lumpur Metropolitan University College.
I modelled for a fashion designing student for her final-year project, and that was how my career started.
According to The Star, the 29-year-old model then made her runway modelling debut in 2014 at Kuala Lumpur Fashion Week. She eventually went international with her appearance at 2016's Lakme Fashion Week in India and China Fashion Week.
An Odissi dancer
Aside from her modelling career, Vanizha is also a professionally trained classical Odissi dancer. She shared that dancing has helped her in many ways in her modelling ventures.
Walking the runway in heels is not as easy as most people think. Dancing helps me to maintain my stamina, flexibility as well as good posture.
Embracing her uniqueness & doing what she loves
Vanizha used to feel down because of the attention she gets for her dark skin and height when she was a kid. However, modelling and dancing have since changed the way she looked at herself. She is now a confident model who loves herself while doing what she loves
Her advice for an aspiring model is:
In modelling, you have to grab whatever opportunities that come your way. Just go for that first test shoot. Don't feel bad when you don't make it because good things will come eventually with patience and perseverance. I was rejected many times but I never gave up.
Kudos to this Malaysian modelling goddess!