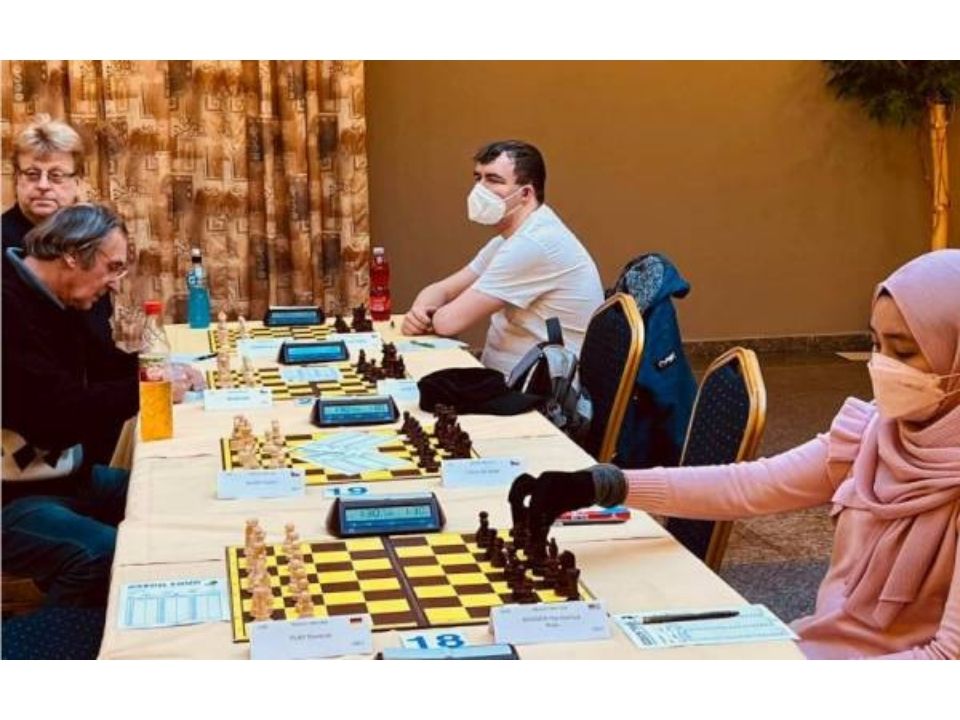 Nur Batrisya Wafa Binti Mohsen, 17-year-old Malaysian teen is representing Malaysia at an international chess competition in Prague, Czech Republic.
The competition, Czech Open International Chess & Games Festival started on 7 January and is going on until 14 January.
A Scholarship Recipient
Nur Batrisya, a student from SMK Convent Kajang is a recipient of sports scholarships at her school.
However, her participation in the chess tournament was fully funded by her family. Her father, Mohsen Amdan, 44 said they encouraged her participation in the tournament as they wanted to provide Batrisya with more exposure and experience playing abroad.
"In this tournament, Nur Batrisya represents The Hacker Checker group in the open category and will play several matches. After this tournament, she will compete in another tournament, but still in the Czech Republic."
"My daughter is not yet at the 'famous' level where someone would offer to pay, so she depends on our own efforts so that she gets experience and for her career in the game of chess to go further," he adds.
Mohsen mentioned that before this particular competition, Batrisya had already participated in several other tournaments at international level. But with the pandemic situation we are in, everything was conducted online before.
Won Many Local Chess Tournaments
Before achieving the bigger success, Nur Batrisya has won many local chess tournaments. In her most recent tournament, she emerged as the runner-up in the under-18 category of the Selangor Schools Sports Council Chess Championship 2021.
Started Chess Since She Was 10-Years-Old
Nur Batrisya's interest in chess started when she was a 10-year-old kid. Lucky for her, the headmaster from her previous school, Sekolah Kebangsaan Saujana Impian 2, Selangor had previously paved the way for her.
She is also coaching Batrisya's siblings.
"Currently, she is also coaching interested teenagers and children. All of my children also play chess and Batrisya's two younger siblings, Nur Basyira Wafa, 15, and Mohd Evan Mikail, 11, have also played in Thailand," said Mohsen.
"What I hope is that the exposure of playing abroad will give Batrisya a new kind of experience because not many people get such an opportunity. When she returns, I hope that she can be an inspiration to more young players, especially women, as chess is usually dominated by men."
(Source: World of Buzz)