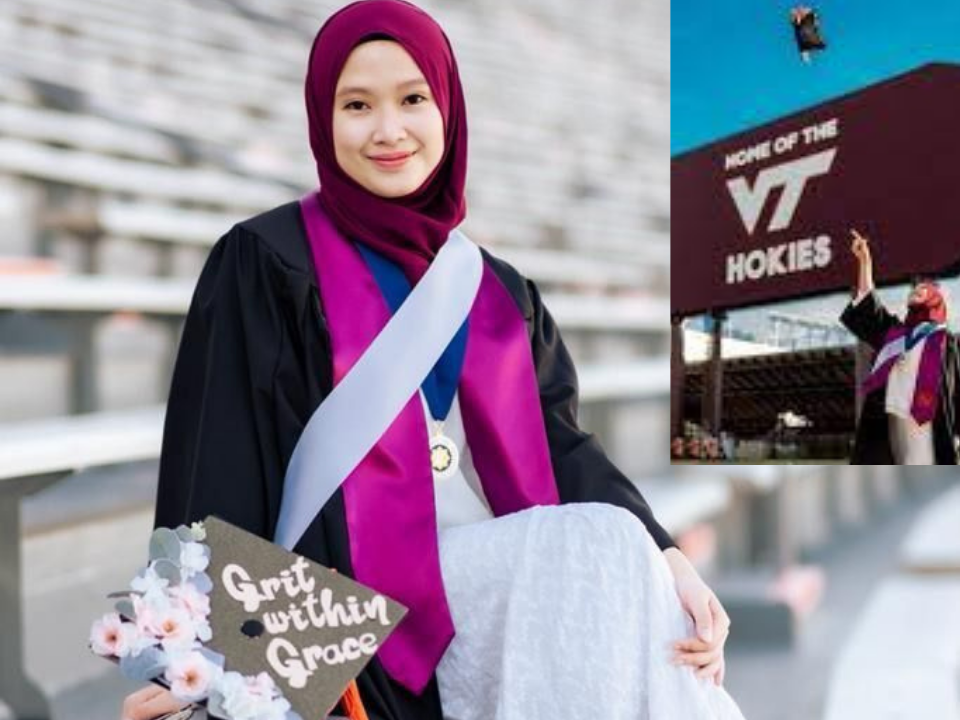 Irdina Shahriman is the pride of Malaysia as the former student who made history by achieving what seemed to be an impossible feat—a consistent 4.0 CGPA result throughout her entire period as a student at Virginia Tech (VT) in the United States.
Irdina Shahriman Proves Nothing Is Truly Impossible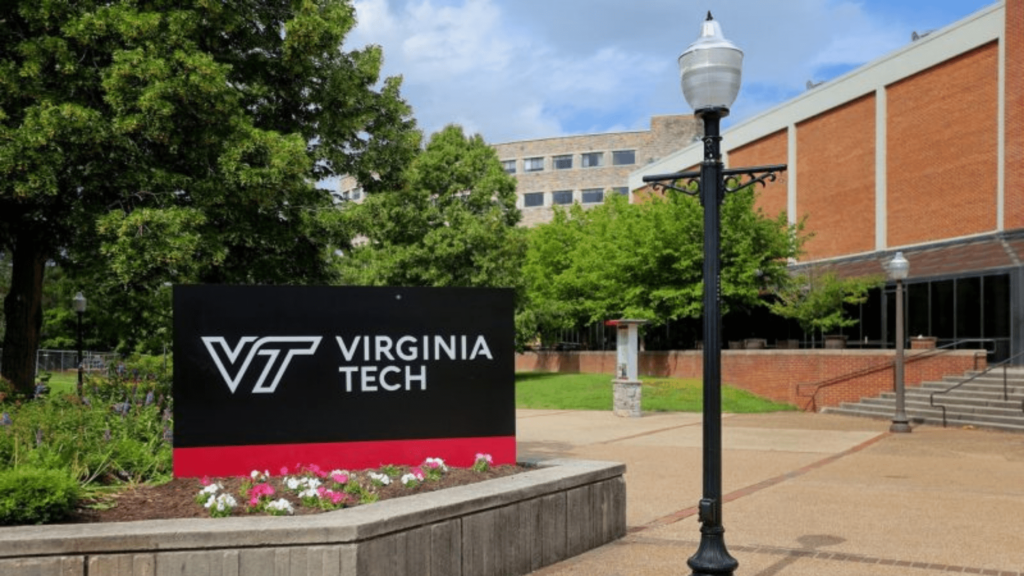 The 24-year-old young lady originally was able to continue her studies in the United States thanks to the scholarship afforded to her by the Yayasan Tenaga Nasional (YTN). With the help of the scholarship, she received the chance to be a part of the American Degree Transfer Program (ADTP) from YTN. She then proceeded to achieve a 4.0 CGPA all up until she graduated.
What's even more interesting is the fact that Irdina is an undergraduate in the Bachelor of Science in Electrical Engineering in Virginia Tech. This particular major is known to attract a majority of male students. Hence, her achievement in consistently getting not just merely good results but also with flying colours is proof that nothing is ever truly impossible once you put your mind to it.
Recognitions for Her Amazing Achievement at Virginia Tech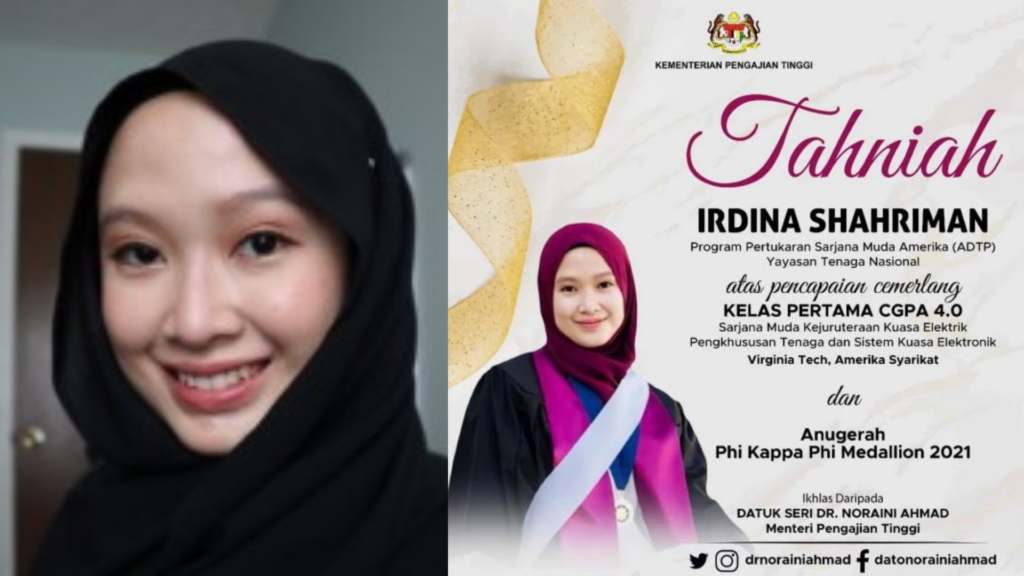 Her achievement did not go unnoticed. As a student who ranked 1st among almost 10,000 students for consecutive years during her studies in VT, Irdina rightfully drew people's attention and as a result, she was awarded the Phi Kappa Phi medallion for the College of Engineering. She also was congratulated for her notable achievement by Malaysia's Minister of Higher Education, Datuk Seri Noraini Ahmad, who took to the official Twitter account of the Ministry of Higher Education (MoHE) Malaysia to publicly praise Irdina.
Irdina Shahriman's Recipe for Success
According to the brilliant young lady, she is not a natural genius and her only recipe for success includes the following:
Never skip class
Jot down notes during lectures
Communicate with lecturers and classmates to understand the subject matter better
I guess it is true what people like to say—hard work never fails.