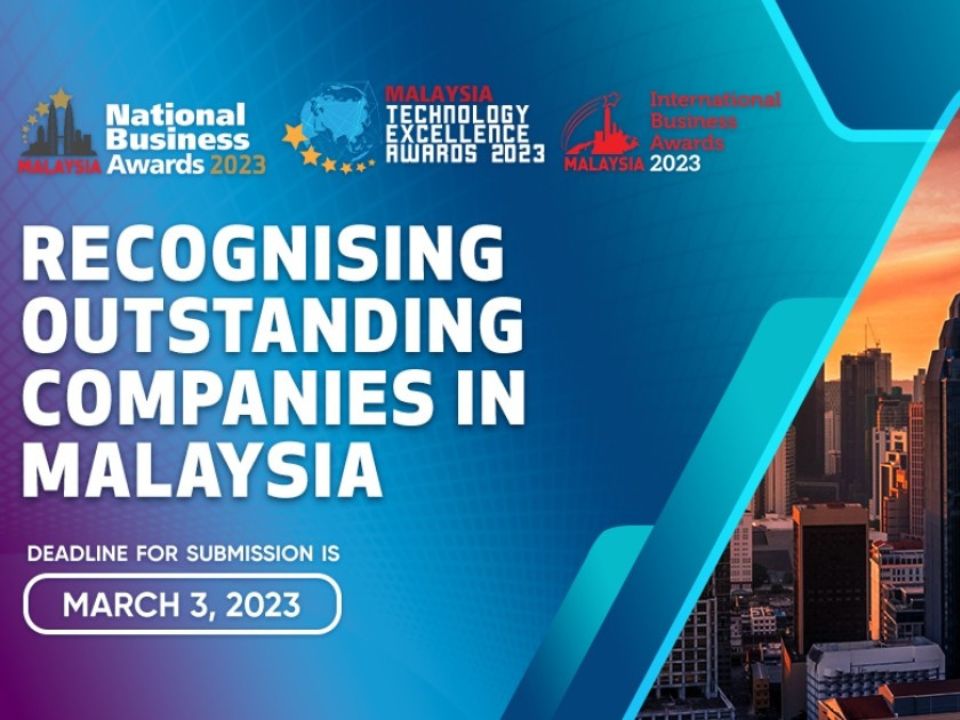 In 2022, we suggested 5 Entrepreneur Awards To Try, this year we have a new award program to suggest, especially for the local business. The nominations for the Malaysia National Business Awards 2023 are now open! The perfect award programme for recognising exceptional homegrown companies in Malaysia.
Malaysia National Business Awards 2023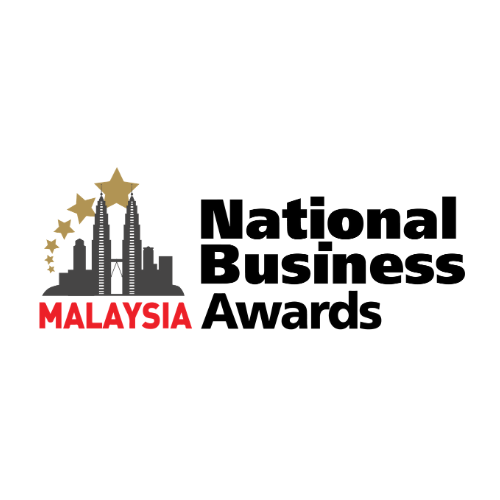 Malaysia National Business Awards to spotlight promising Malaysian businesses. This award is an initiative to honour exceptional local companies in Malaysia. The awards will recognise the contributions of local firms to South East Asia economies.
Why Should Local Businesses Enter?
Local businesses may have the opportunity to be featured in Singapore Business Review, the definitive magazine for elite business leaders. Malaysia National Business Awards 2023 exposure will create a spotlight for the local business to shine brighter in the business world and amplify the ability to reach potential clients by letting them know about their achievements.
What You Need To Know!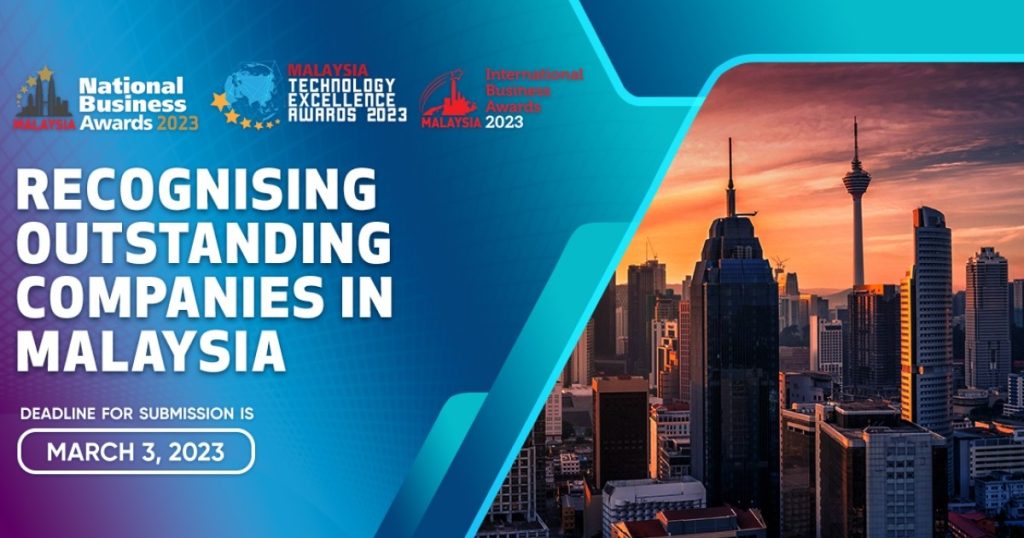 This year is the third time of Malaysia National Business Awards is happening. The nomination has been open for local businesses since 17th October 2022 and will close on 3rd March 2023. This year's awards dinner will be happening on 9th May 2023 in Kuala Lumpur.
Guidelines and Criteria
Here are Malaysia National Business Awards 2023 guidelines and criteria to follow if you would like to nominate your business.
Guidelines
Nominations will be deliberated by a judging committee based on the judging criteria.
Eligible companies may submit a maximum of three (3) nomination entries.
Only one business will be hailed as the winner in each industrial area.
Nominations and supporting documents will be accepted until 3 March 2023.
Eligibility
The awards programme is open to homegrown businesses in all areas with global headquarters in Malaysia.
Companies that qualify may submit any initiatives that highlight their great work, such as:

Outstanding project, product or service launched for or with a client
Innovative internal practices or strategies

The initiative must have been launched or had upgrades, in part or in full, in the last 24 calendar months.
Categories
The awards will be given in to each industry which are:
| | | | | |
| --- | --- | --- | --- | --- |
| Automotive Services | Cargo Handling | Electronic Manufacturing, Electronics | Insurance Broker, Investment Banking, Personal Insurance | Payments |
| Advertising | Chemicals | Energy, Renewable Energy | Internet/New Media | Printing Technology |
| Aerospace, Aerospace & Defense | Commercial Building Construction, Commercial Real Estate Trust | Engineering, Mechanical Engineering | IT Services | Real Estate |
| Agriculture | Computer Hardware, Computer Services, Computer Software | Environmental Services | Life Insurance | Remittance |
| Airline | Conglomerates | Executive Search | Legal | Residential Building Construction, Residential Product Manufacturing |
| Apparel | Consulting | Financial Services, Financial Technology | Logistics | Retail, Wholesale |
| Architecture | Consumer Products – Durables, Consumer Products – Non-Durables | Food & Beverage, Food Manufacturing Solutions, Food Safety | Luxury Retail | Security |
| Arts & Lifestyle | Cooperative | Fundraising, Venture Capital | Manufacturing, Manufacturing Technology | Shipping |
| Automotive & Transport Equipment, Aviation | Corporate Advisory | Furniture and fixture | Marine and Offshore Engineering, Marine Services | Social Media Marketing Technology |
| Banking | Credit Solutions Technology | General Insurance | Marketing, Marketing Technology | Sports |
| Beauty & Cosmetics | Data Center | Health Products & Services, Healthcare, Healthcare Technology, Pharmaceuticals | Materials & Construction | Supply Chain Technology |
| Broadcasting | Department Stores | Heavy Civil Construction | Media & Entertainment, Music | Motion Picture & Video, Telecommunications, Television |
| Brokerage | Dining & Entertainment | Hospitality & Leisure | Metals & Mining | Training and Development |
| Building Services & Facilities | Diversified Services | Human Resource Technology, Human Resources Consulting | Non-Profit or Government Organizations | Transportation, Travel Services |
| Business Insurance, Business Services, Business Travel Technology | Education | Industrial Construction, Industrial Engineering | Oil & Gas | Utilities |
Nomination and Winners Package Pricing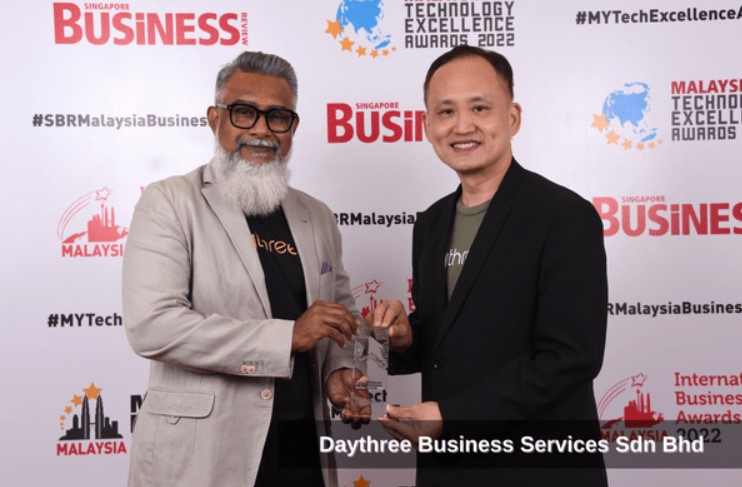 Nomination is FREE and will be judged based on uniqueness and innovation, success and impact, and dynamism in the Malaysian economy.
In order to maximise the benefit of winning, winners must reserve one of the winner's packages options in order to attend the awards banquet with all of the 2023 Malaysia National Business Awards winners as well as other special promotional perks.
To know more about the winner's package entitlements and pricing, please email [email protected].
How To Enter?
The steps to joining this prestigious award are:
Submit your nomination here!
Remember to read the award entry guidelines to avoid any misinformation
Fill out the required fields

Company and entrant details
Chosen categories
Project title
Project summary (500-words)
Client testimonials (optional)
Project achievements
Chosen winner's package

The Malaysia National Business Awards organisers will then send you an email to confirm receipt of your nomination.
If there is any problem with your supporting documents, please send them to

[email protected]

on or before 3 March 2023
Curious to know more? Kindly visit their Official Website, Instagram, Facebook, LinkedIn, and Twitter.
Join Malaysia National Business Awards 2023 and take the opportunity to be recognised as an award-winning company in Malaysia! This is definitely the jump every business should participate in.
Articles you might be interested in: