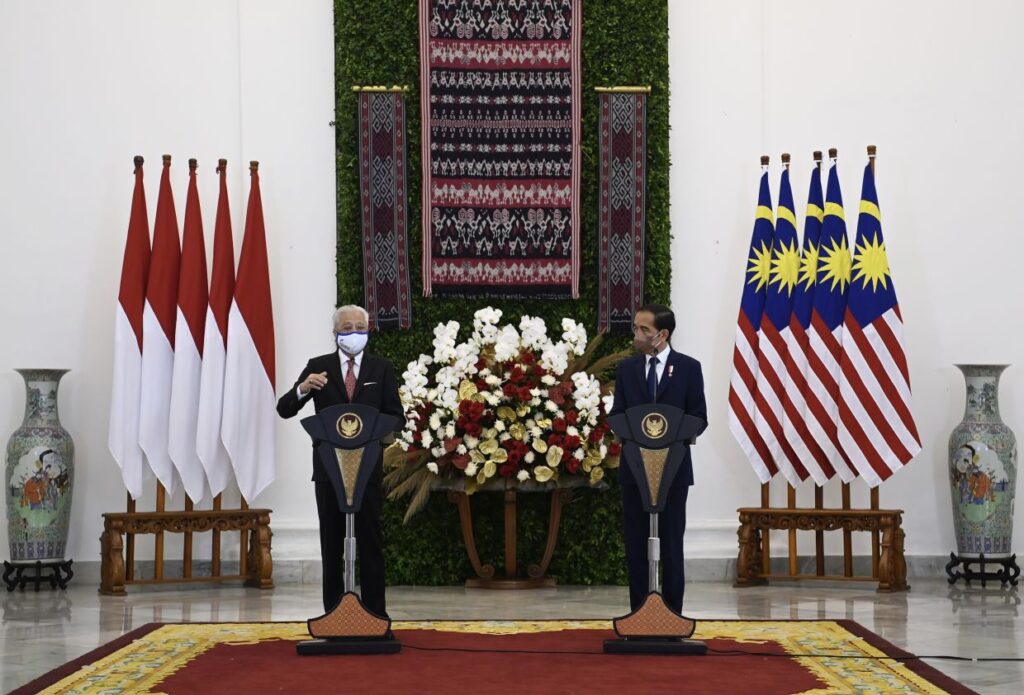 Malaysia and Indonesia are in talks about allowing a travel corridor between the two countries through Vaccinated Travel Lane. This was announced in a joint statement following a meeting at the state palace in Bogor, outside Jakarta, between Indonesian President Joko Widodo and Malaysian Prime Minister Ismail Sabri Yaakob. The latter said the relevant ministers will refine the initiative in hopes that the border between the two countries could be opened.
A joint statement will be made to announce the opening of the border between Malaysia and Indonesia

Datuk Seri Ismail Sabri Yaakob
Agreeing on a Vaccinated Travel Lane
The two leaders agreed to implement a vaccinated travel lane (VTL) as both countries are recovering from the Covid-19 pandemic. He added that the relevant ministers will study the travelling matter in detail for Malaysia and Indonesia. Although he raised the possibility that the lanes between Kuala Lumpur and Jakarta could be opened first. As well as the resort island of Bali. The early planned stages for the VTL between Malaysia and Indonesia will start with KL-Jakarta-KL and KL-Bali-KL.
God willing, we will expedite with the details and make a joint statement to announce the reopening of the borders

He added
Discussions on welfare of the citizens
Ismail Sabri said the Workers' Minimum Standards of Housing and Amenities Act 1990 (Act 446) amended last year guarantees comfortable accommodation for employees. This does not apply only to Malaysians but also to foreigners, including those from Indonesia. He even assured that the welfare and protection of Indonesians working in Malaysia will continue to be preserved.
The prime minister also assured that the MoU on Recruitment and Protection of Indonesian Domestic Workers in Malaysia will be finalised as soon. This is between the Ministry of Human Resources of Malaysia and the Ministry of Manpower of Indonesia.
He said Indonesian workers can take advantage of the Malaysian government's extension of the Recalibration programme until the end of this year. Either returning home voluntarily or working legally.
Source: MalayMail, The Strait Times