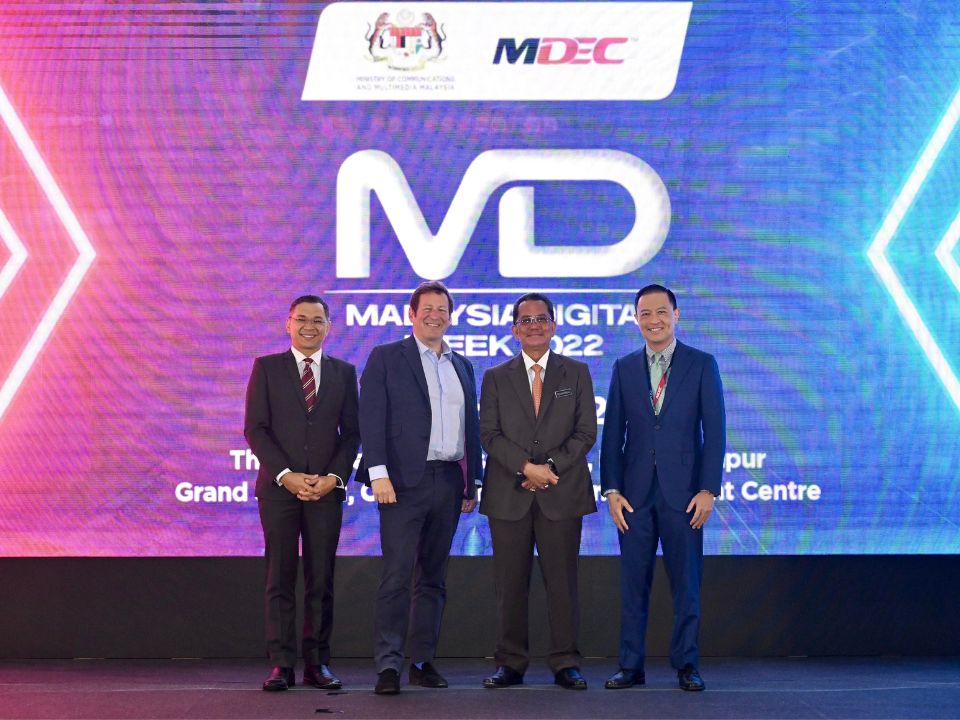 Malaysia Digital Economy Corporation (MDEC) has always been an active government agency with its many involvements such as The Founders Grindstone Programme. Now, MDEC recently launched Malaysia Digital Week 2022 that started on 11th October until 14th October 2022. On 12th October 2022, a launching ceremony was held at Connexion Conference & Event Centre, Bangsar South.
What is Malaysia Digital Week 2022?
Malaysia Digital Week 2022 (MDW 2022) is part of MDEC's continuous efforts to drive digital investments (Foreign Direct Investments and Domestic Direct Investments) towards achieving RM50 billion worth of investment and creating 50,000 jobs by the year 2025.
MDW 2022 was organized to strengthen the nation's position as the digital hub of ASEAN. Besides, this event is the perfect way to appeal to potential investors in Malaysia and internationally.
YB Tan Sri Datuk Seri Panglima Tpr. Annuar bin Haji Musa, Minister of Communications and Multimedia Malaysia (K-KOMM) said:
MDW 2022 will foster stronger relations and engagement with digital investment stakeholders from across the region. We are also looking forward to learning from the innovative ways industry players are using technology to shape an inclusive and equitable digital economy.

YB Tan Sri Datuk Seri Panglima Tpr. Annuar bin Haji Musa, Minister of Communications and Multimedia Malaysia (K-KOMM)
This also coincidentally shows the strength of Malaysia in the digital economy.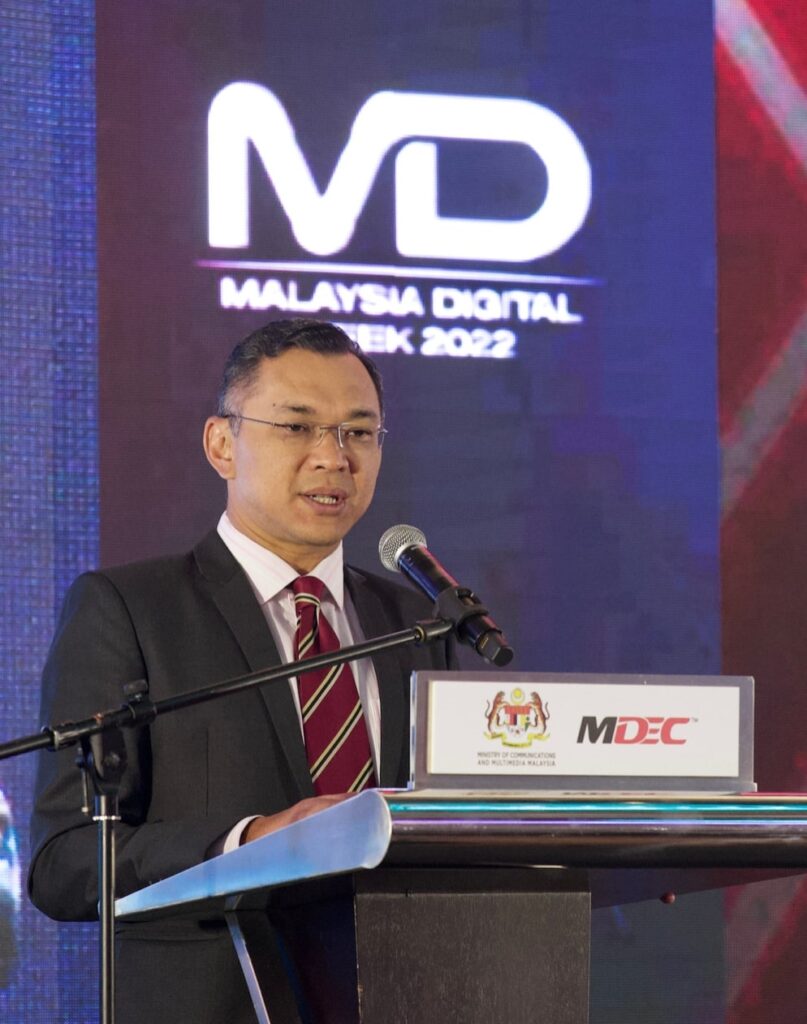 Ts. Mahadhir Aziz, CEO of MDEC said
MDW2022 will provide us the perfect platform to present Malaysia's key digital capability and capacity propositions. Not only that, we are looking forward to expanding our horizons, engaging in conversations and exchange of ideas throughout the event, as we look to further catalyse and accelerate the growth of the digital economy in line with the goals of Malaysia Digital (MD).

Ts. Mahadhir Aziz, CEO of MDEC
Huawei X MDEC Partnership White Paper Unveil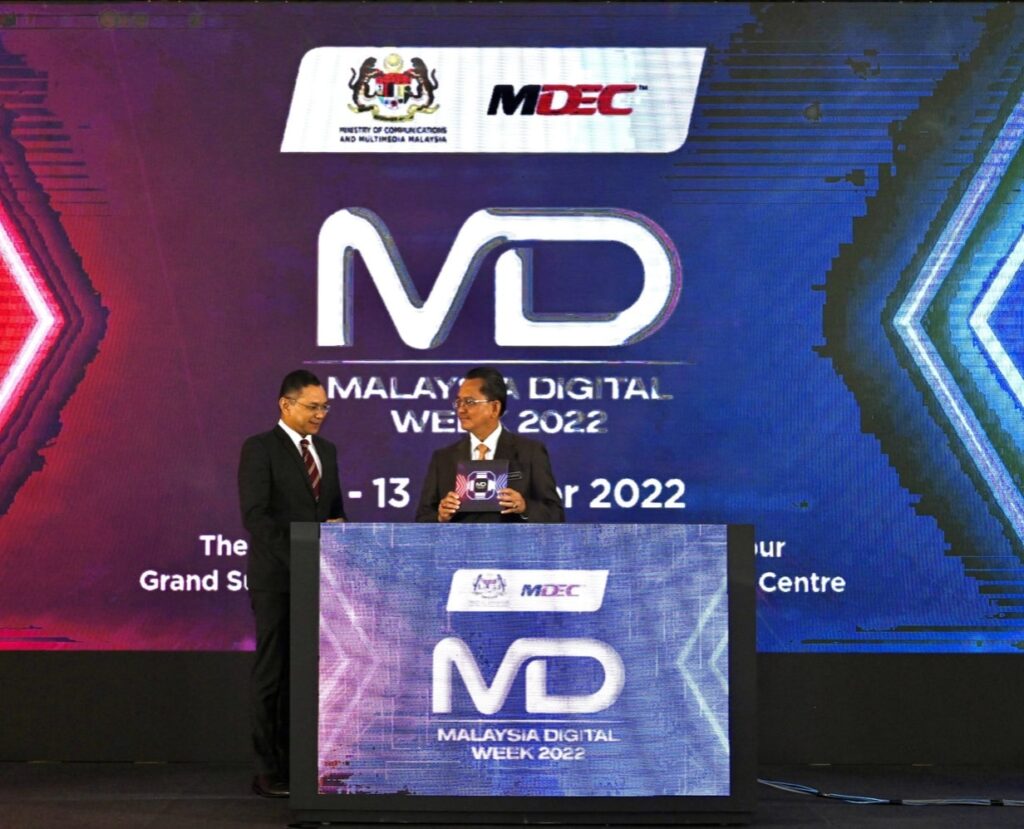 Besides the launching, the white paper entitled "Malaysia: Towards Becoming ASEAN's Digital Capital", a partnership between MDEC and Huawei was unveiled.
The paper will detail the building blocks for Malaysia to realise this vision and the synthesis of different strategies to elevate Malaysia into a regional powerhouse for the digital economy. It will also highlight Malaysia's internal and external strengths and possibilities.
Internationally-Renowned Line-up Of Speakers
The event will be included remarkable speakers such as Lord Ed Vaizey, United Kingdom's longest-serving former Government Culture and Digital Minister, Thomas Trikasih Lembong, Indonesia's former Minister of Trade, and Winston Wenyan Ma, High-Tech Investor, Digital Economy Author, New York University Adjunct Professor.
The conference will highlight the digitalisation of the nine tech focus sectors as identified under Malaysia Digital and feature keynotes, discussions, and conversations around technology trends, case studies, progressive digital investment policy and regulatory frameworks.
Participants will be able to explore investment opportunities, gain valuable market access and insights, network with the local tech ecosystem as well as to seek collaborations with industry partners throughout the event.
For more information regarding Malaysia Digital Week 2022, visit MDEC's website, Facebook, Twitter, Instagram, and YouTube.
For more articles related :