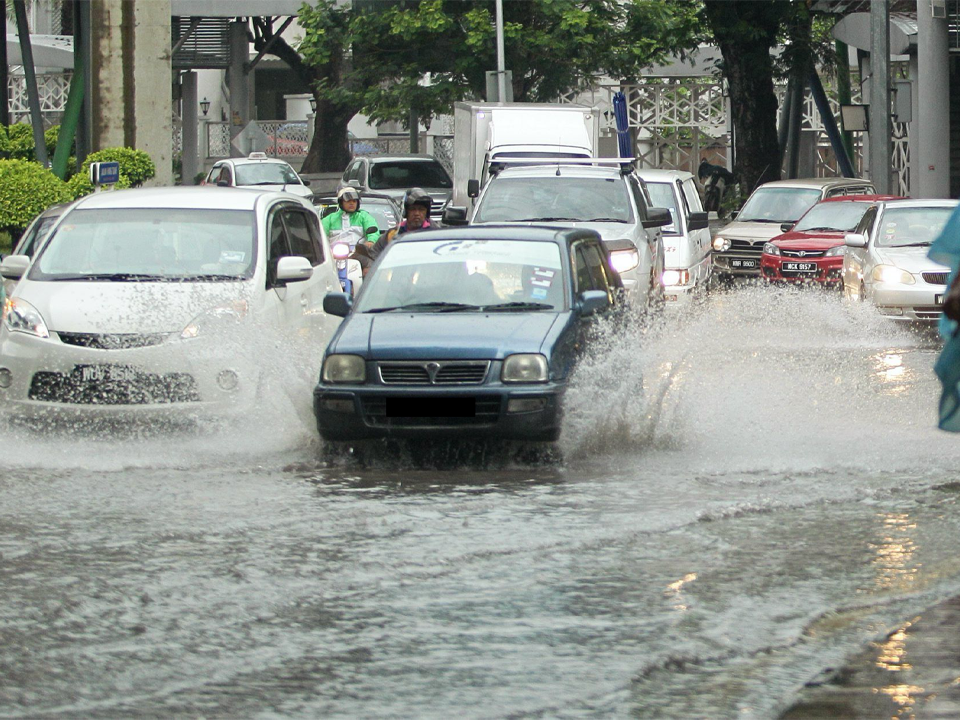 The Malaysian Meteorological Department (MetMalaysia) has ended the continuous rain warning on Sunday (19 December 2021). 
The states involved are:
Perlis
Kedah
Penang
Perak
Selangor
Kelantan
Terengganu
Pahang
According to the Director-general of MetMalaysia, Muhammad Helmi Abdullah, the weather conditions in the affected states were expected to improve.
With the current situation, the weather is crucial in relieving the floods and tragedies caused.
A once in a 100-year downpour
The Environment and Water Ministry (Kasa) secretary-general Datuk Seri Zaini Ujang explained that the downpours that lasted over 24 hours that began late Friday (Dec 17) night were equal to the average rainfall for a month. He said this phenomenon is a one in a 100-year weather event.
According to him, heavy rain hits almost every state in the peninsula this time due to the rare phenomenon. 
It is an exception, because normally during the monsoon season, only states in the East Coast would receive heavy rain but this time, the entire peninsula, especially the central east coast and northern peninsula regions are receiving continuous heavy rain.

Environment and Water Ministry (Kasa) secretary-general Datuk Seri Zaini Ujan
Flood disaster after the continuous rain
Meanwhile, it was reported that the floods that hit the eight states caused over 41,000 people to be evacuated to relief shelters. Selangor is the most affected state in the country.
The photos and videos coverage on social media revealed the devastating aftermath of the continuous downpour throughout the weekend. Victims in Hulu Langat and Kampung Bandar Tinggi, Kuala Klawang, Negeri Sembilan were faced with raging floods, submerged vehicles, and even houses being swept away.
Rescue operations and aids channels are an ongoing effort by the authorities, including the Malaysian Armed Forces (MAF), police, Fire and Rescue Department and Malaysian Maritime Enforcement Agency (MMEA).
Weather information
For the latest weather information, please visit MetMalaysia's official website or download the 'myCuaca' mobile application. Those with further inquiries may contact the MetMalaysia hotline at 1-300 22 1638.
We hope the end of continuous rain warning will soon bring relieves to all victims.
Learn about what safety measures you can take and what you can do to help the victims here.
(Source: Bernama)