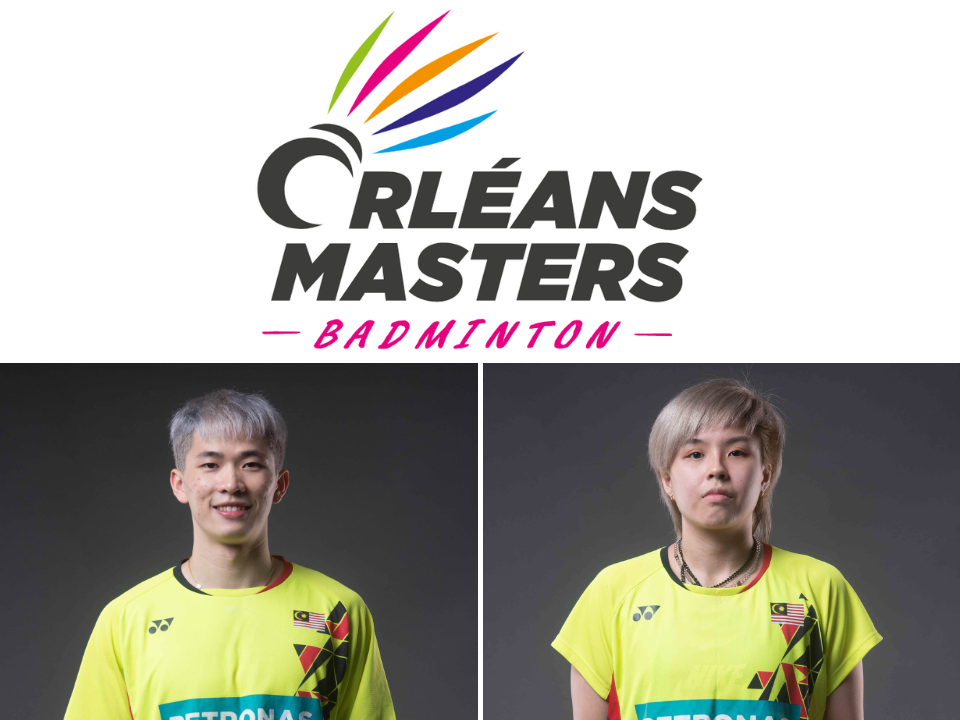 The mixed doubles badminton team from Malaysia has once again brought honour to the nation by becoming the first Malaysian team to win the Badminton Orleans Masters championship.
Malaysian Mixed Doubles Pair In Badminton Orleans Masters Championship 2023
Proud Moment To Malaysia Once Again!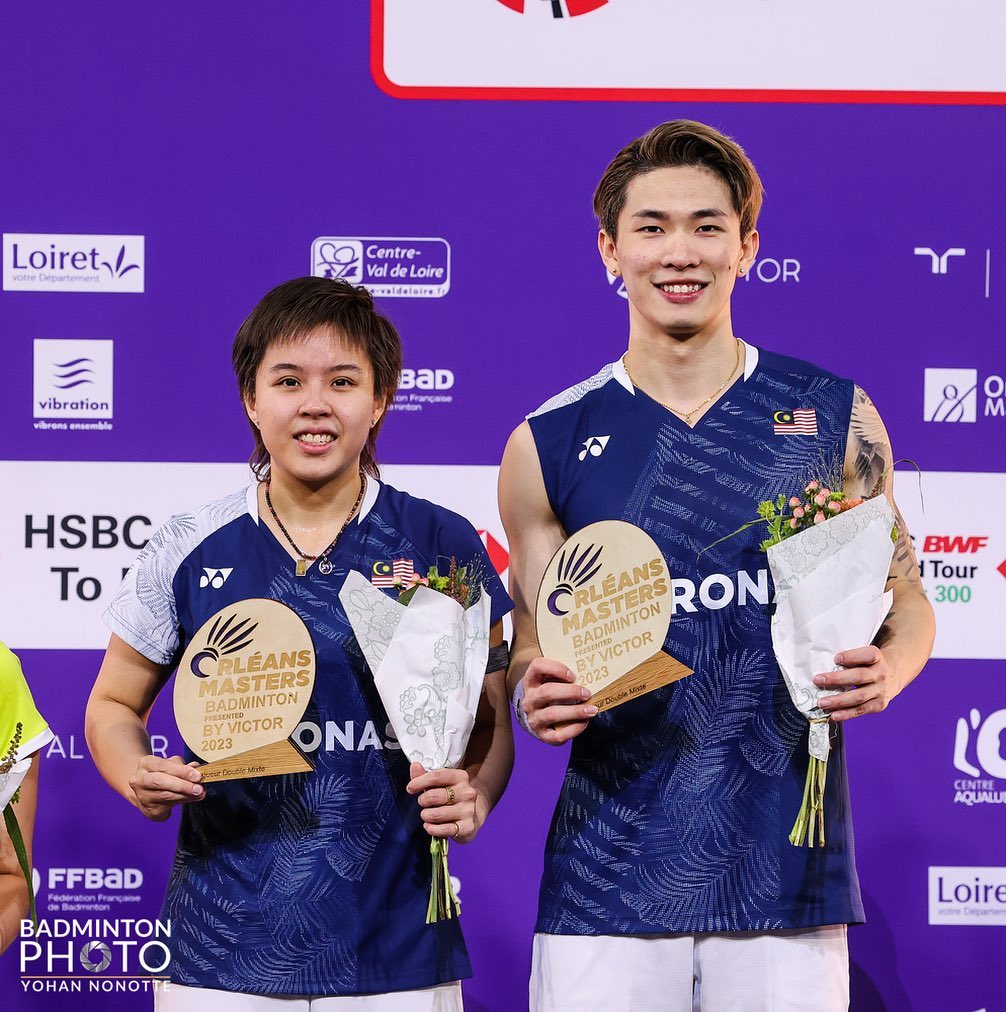 Image via Twitter
The competition took place at the Palais des Sports in Orléans, France, and it came to an end on April 9th, Sunday, after a five-day run.
Chen Tang Jie and Toh Ee Wei from Malaysia defeated Rehal Naufal Kusharjanto and Lisa Ayu Kusumawati from Indonesia in the semi-finals with scores of 21-10 and 21-16 to advance to the finals.
The two then faced Ye Hong Wei and Lee Chia Hsin from Taiwan in the finals, which they won in 35 minutes with scores of 21-19 and 21-17.
This is the first Badminton World Federation (BWF) championship for Chen and Toh. Additionally, they are the first Malaysians to win the Orléans Masters championship.
Not only that! Have you heard about the famous Malaysian tower runner who won the "Scale the Strat 2023″ race in Las Vegas? Do read Malaysia's No. 1 Tower Runner Won Competition In Las Vegas to know about him!
Malaysian Mixed Doubles Pair Ranked 26th In The World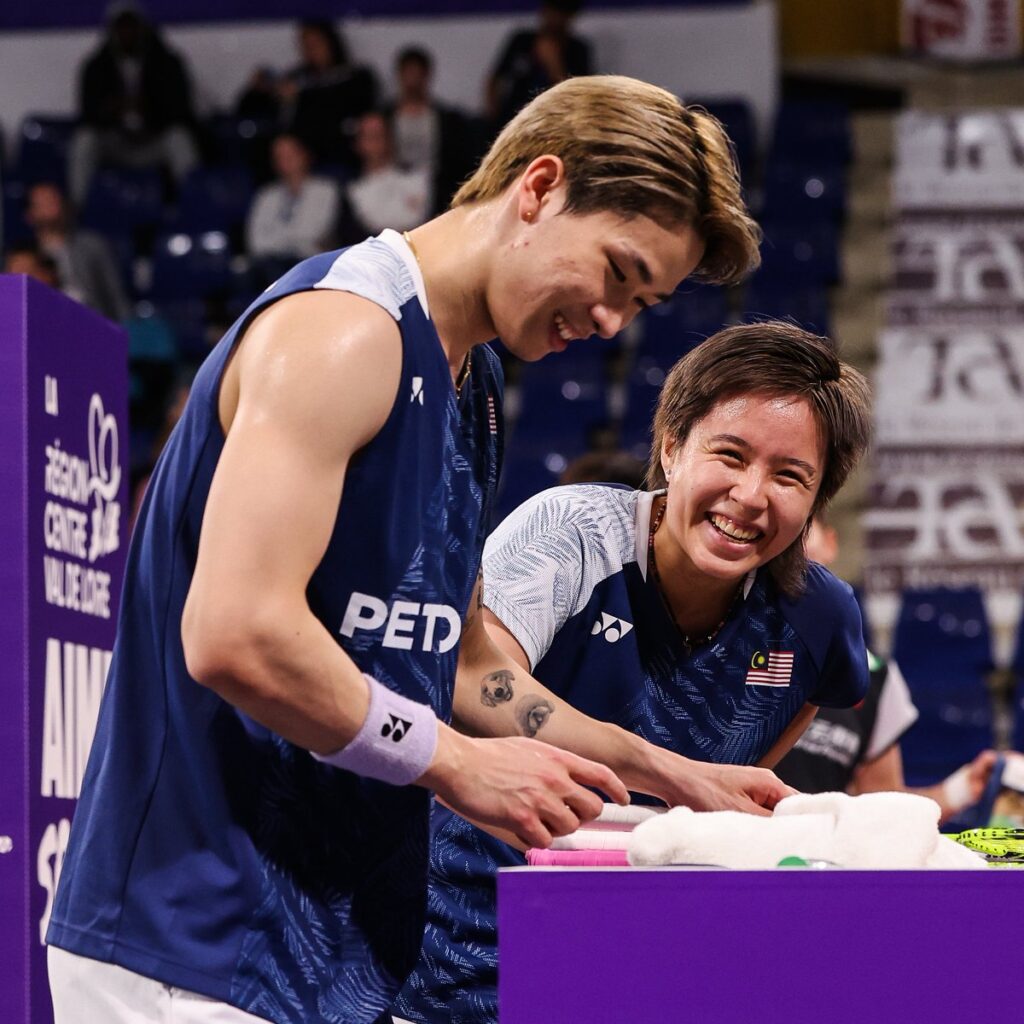 Images via Twitter
The pair was formed in November 2022 and are currently ranked 26th in the world. At the 2022 Bangladesh International Challenge, Chen and Toh defeated the Thai team Phatharatorn Nipornram and Alisa Sapniti with scores of 21-15 and 21-13, establishing themselves as powerful opponents.
With victories over fellow Malaysian duo Hoo Pang Ron and Teoh Mei Xing of the 2023 Iran International Challenge, with scores of 21-19 and 21-15, they were successful once again earlier this year.
Chen Tang Jie Expressing His Gratitude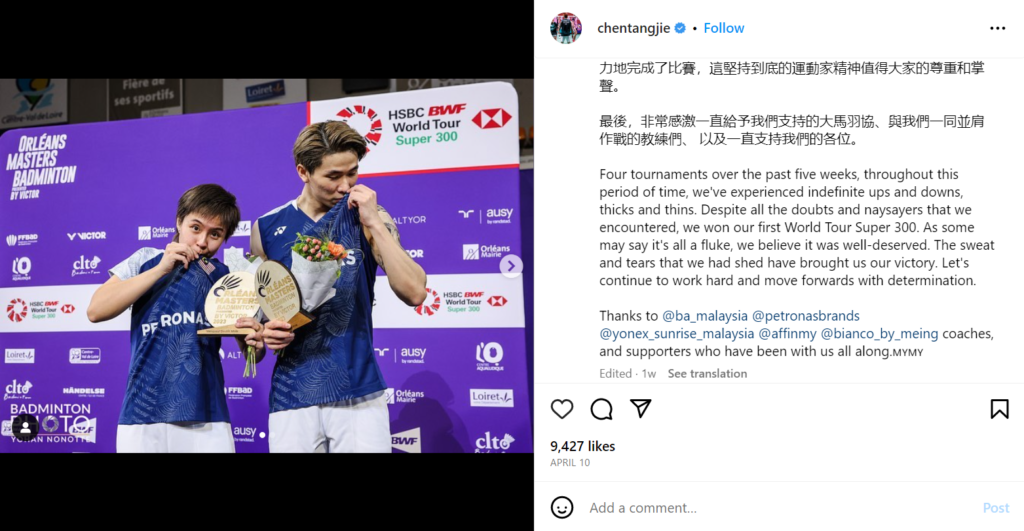 Image via chentangjie
The pair thanked the Badminton Association of Malaysia (BAM) and their coaches Nova Widianto and Rexy Mainaky on Instagram after their victory in France.
Despite all the doubts and naysayers that we encountered, we won our first World Tour Super 300, the sweat and tears that we had shed have brought us our victory.

Chen Tang Jie, Malaysian Badminton Player
The victory was especially significant to Toh, who made her badminton comeback in 2020 after undergoing surgery for chronic sinusitis in 2018. She took another brief break in 2021 after being hospitalized for bone tuberculosis. The athlete battled illness despite all odds and felt like her efforts had paid off after the victory in France. Kudos to both of them!