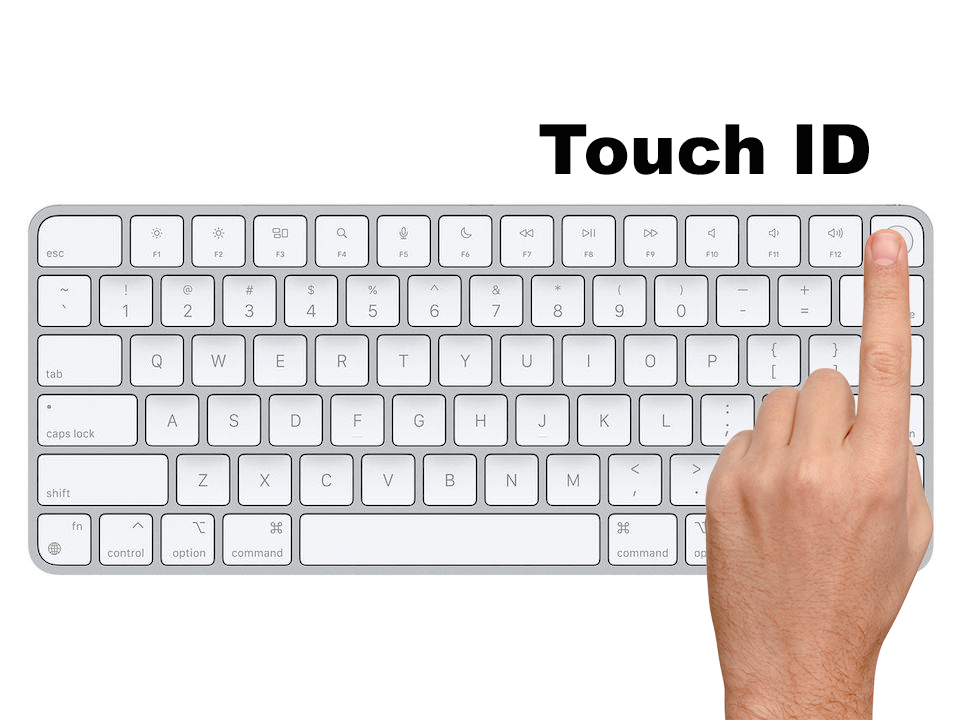 The new Apple Magic Keyboard with Touch ID is now available for purchase in Malaysia. The item was previously only available when you purchase an iMac with an M1 processor. The good news is, you can now find it as a standalone item in the official Apple Store online in Malaysia.
The Apple Magic Keyboard with Touch ID along with the Magic Keyboard with Touch ID and Numeric Keypad is available for sale, with both featuring the fingerprint sensor for instant biometric authentication. According to Apple, the keyboards also feature keys for shortcuts to Spotlight, Dictation, Do Not Disturb and emoji.
You can connect the keyboard via Bluetooth and it will automatically pair it to your Mac. One thing to note is that the keyboards with Touch ID are only compatible with Apple M1-powered devices like the iMac, new Mac Mini, MacBook Pro and MacBook Air. 
Pricing and Availability
The Magic Keyboard with Touch ID, a compact version is priced at RM549.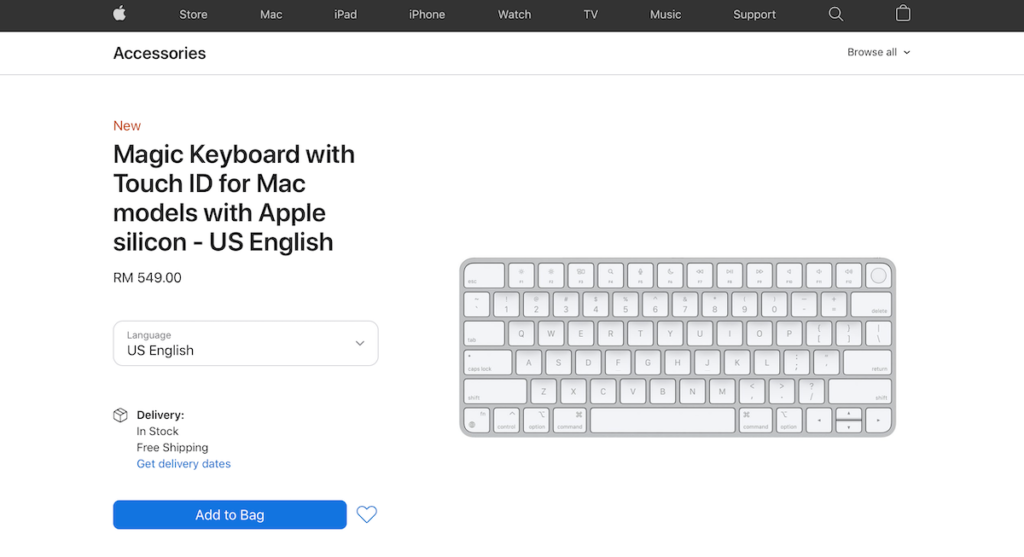 Meanwhile, the price of the Magic Keyboard with Touch ID and Numeric Keypad is RM659.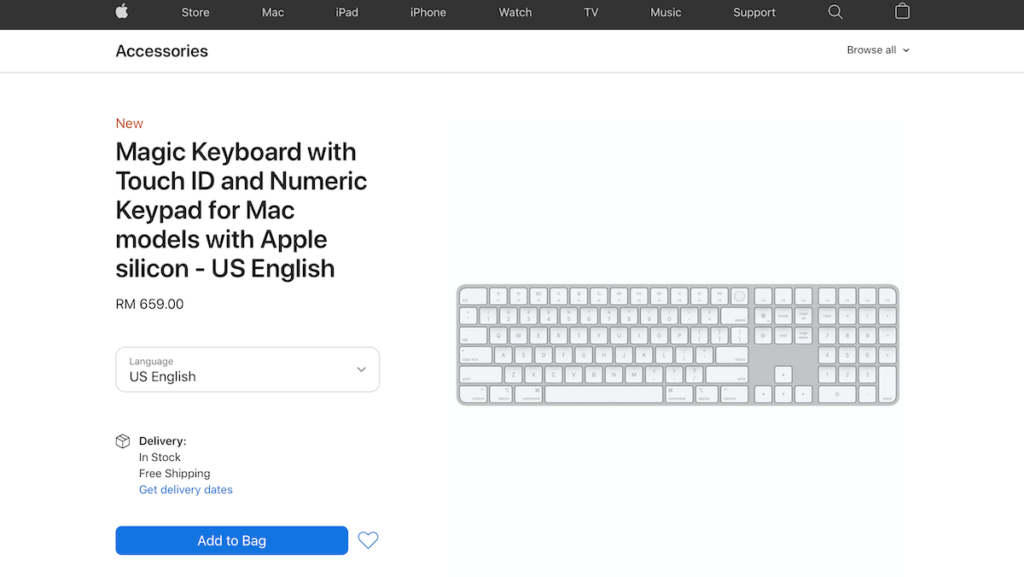 There is also the standard Magic Keyboard that does not have the Touch ID feature, priced at RM379. This is a much cheaper option if you don't need the fingerprint sensor.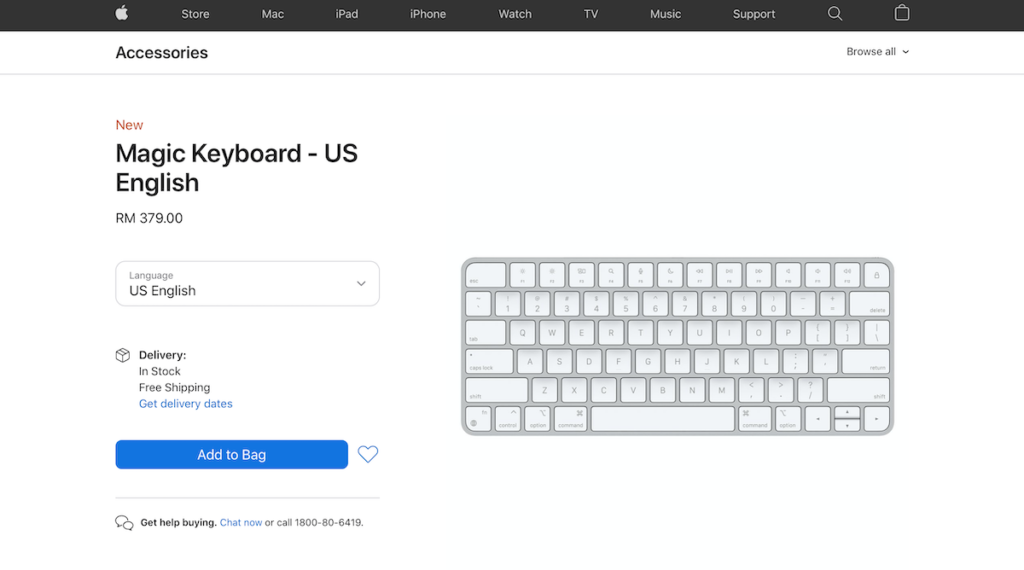 Note: All standalone Apple Magic Keyboards are available in Silver colour. The vibrant colour options are only available exclusively with the iMac 2021.
You can also find other items of the Magic Accessories including the updated Magic Trackpad and Magic Mouse.

The price of the Magic Trackpad is RM489 whereas the Magic Mouse is RM319.
To purchase, please visit Apple's official website.