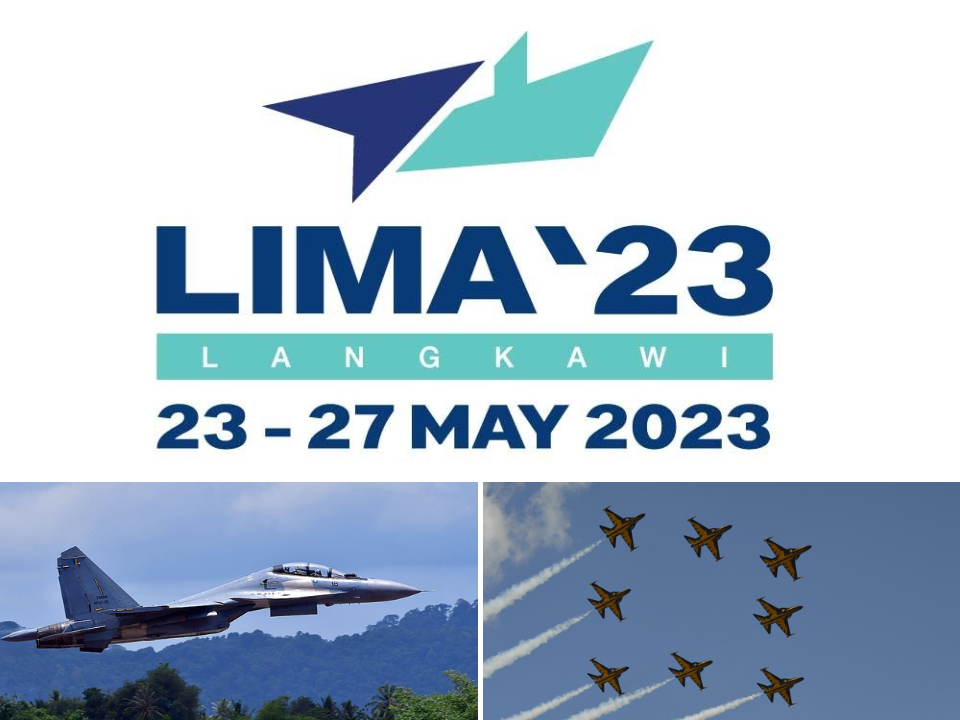 Malaysia is back with the 16th official edition of LIMA 2023 after 4 years. The Langkawi International Maritime and Aerospace (LIMA) Exhibition is one of the major marine and aerospace exhibitions in the Asia-Pacific.
LIMA Exhibition 2023
About LIMA 2023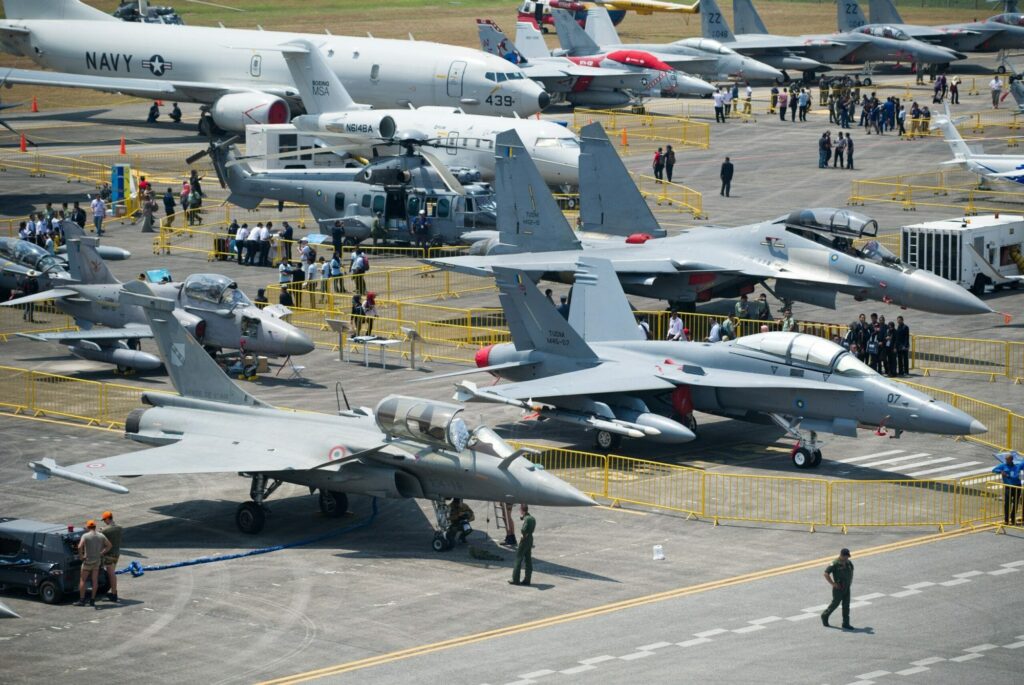 Images via Business Today & The Star
Based on the EAA Air Venture in the United States, LIMA was established in 1991 with just over 100 exhibiting firms with the goal of making Langkawi the location for light and experimental aircraft to fly without being impeded by heavy traffic.
LIMA is now one of the biggest marine and air exhibits in Asia-Pacific and has grown into maritime displays. The flying display now lasts for four hours every day of the exhibition.
LIMA Exhibition From 23rd – 27th May 2023!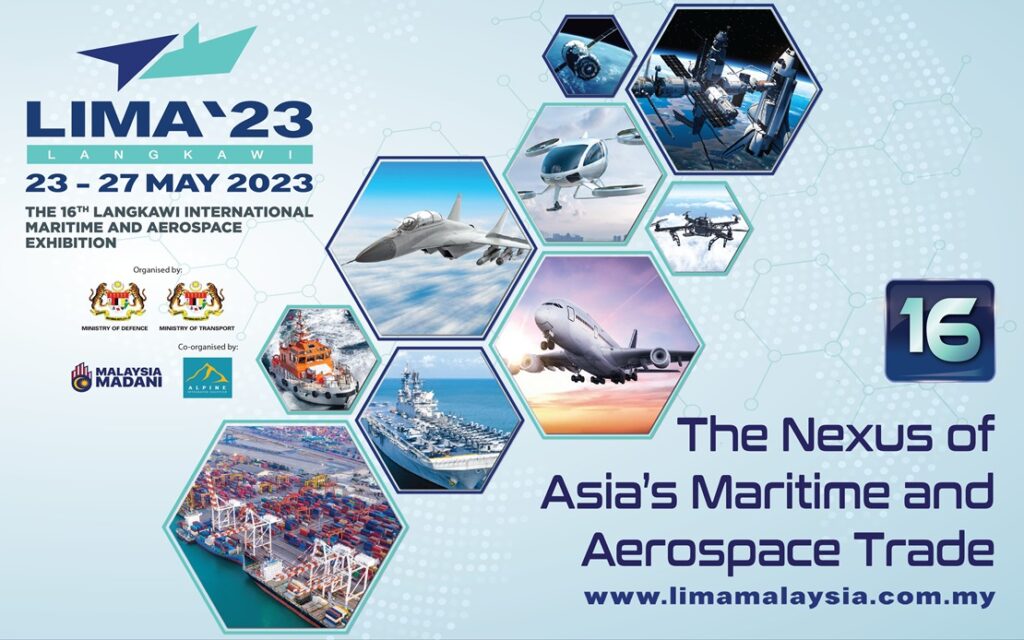 Image via Bernama
The exhibition will take place from 23rd to 27th May 2023, at the Mahsuri International Show Centre (MIEC) for aviation and Resort World Langkawi for maritime, respectively.
Trade visitors who are exhibitors from other aviation & marine companies will be permitted to visit from 23rd – 25th May 2023, while public visitors will be permitted from 23rd – 27th May 2023.
Did you know that KLIA2 has rebranded it's name to Terminal 1 & 2? Read Rebranding: KLIA And klia2 As Terminal 1 And Terminal 2 to know more about the news!
600 Exhibitors From 30 Different Countries To Be Involved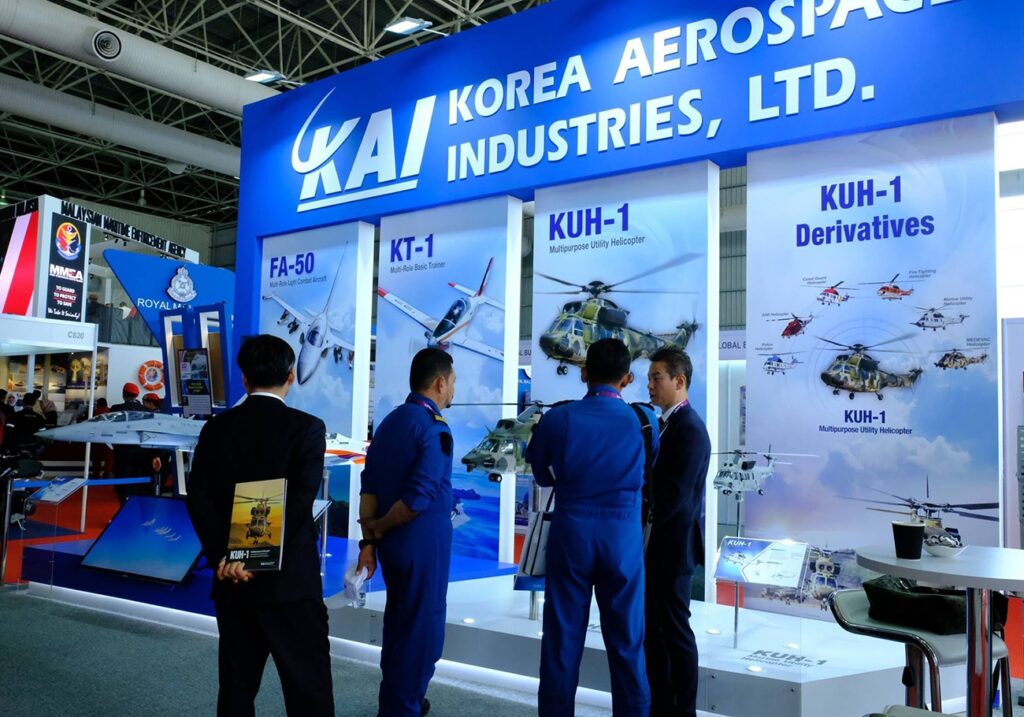 Images via Citizens Journal
600 firms from 30 different countries are on display at LIMA in the commercial and defense/security sectors. Up to 20 international pavilions, including those from the United States, China, United Kingdom, France, UAE, Indonesia, Thailand, Italy, Turkey, Brazil, Germany, Singapore, South Korea, Pakistan, India, Bangladesh, Saudi Arabia, Belgium, Czech Republic, and others.
In international pavilions, international exhibitors have an excellent opportunity to present and introduce their products to new markets, or to consolidate or increase their presence therein.
LIMA 2023 anticipate 45,000 trade visitors, more than 250,000 general visitors, and more than 400 VVIPs, including Ministers of Defence and Ministers of Transport, Senior Officer and Service Chiefs from 59 countries, using the 20,000 sqm MIEC space venue indoors and outdoors with 110 aircraft and 110 ships/vessels.
In addition to exhibitions, forums, and conferences, LIMA 2023 will have a variety of events for attendees and fans of the maritime and aerospace industries, including drone races, flight simulator competitions, technology presentations, and career fairs. Local industry leaders can network at this event to advance their businesses.
Ticket Purchasing For LIMA Visitors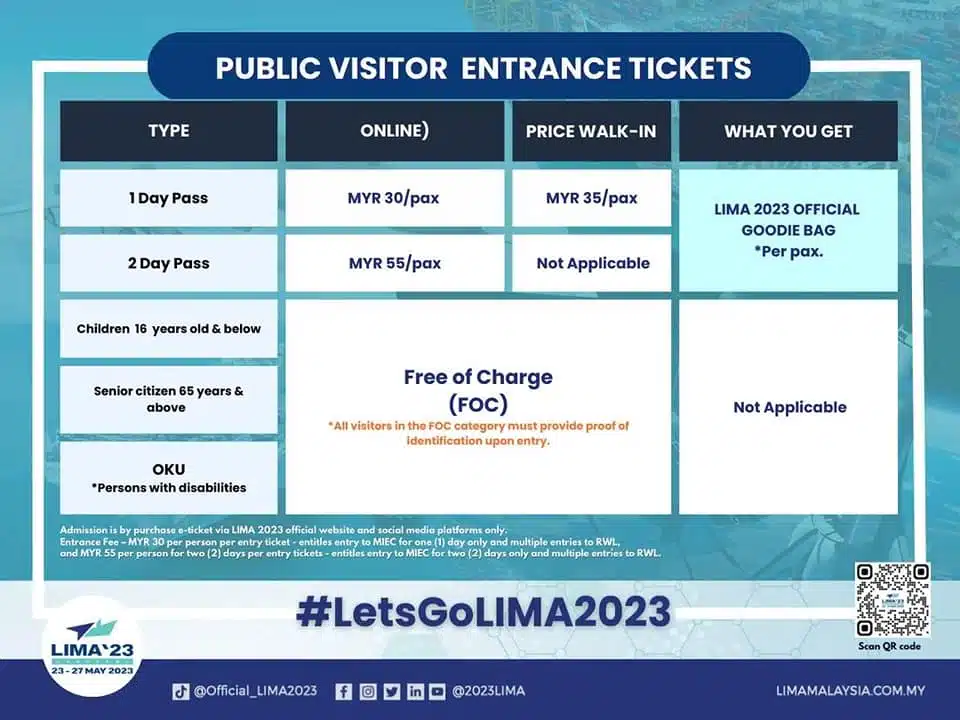 Image via Citizens Journal
For further information & ticket purchasing do browse into LIMA 2023 official website LIMA Malaysia or their Instagram & Facebook Page.
Remarkable LIMA Exhibitions
LIMA AIRSHOW 2015
LIMA AIRSHOW 2017
LIMA AIRSHOW 2019
If you are planning to visit the LIMA 2023, do not forget to capture beautiful pictures and post it on your social media accounts with the hashtag #LIMA2023 #LetsGoLIMA2023 #Aerospace #Maritime #MalaysiaExhibition #AlpineIntergratedSolution!