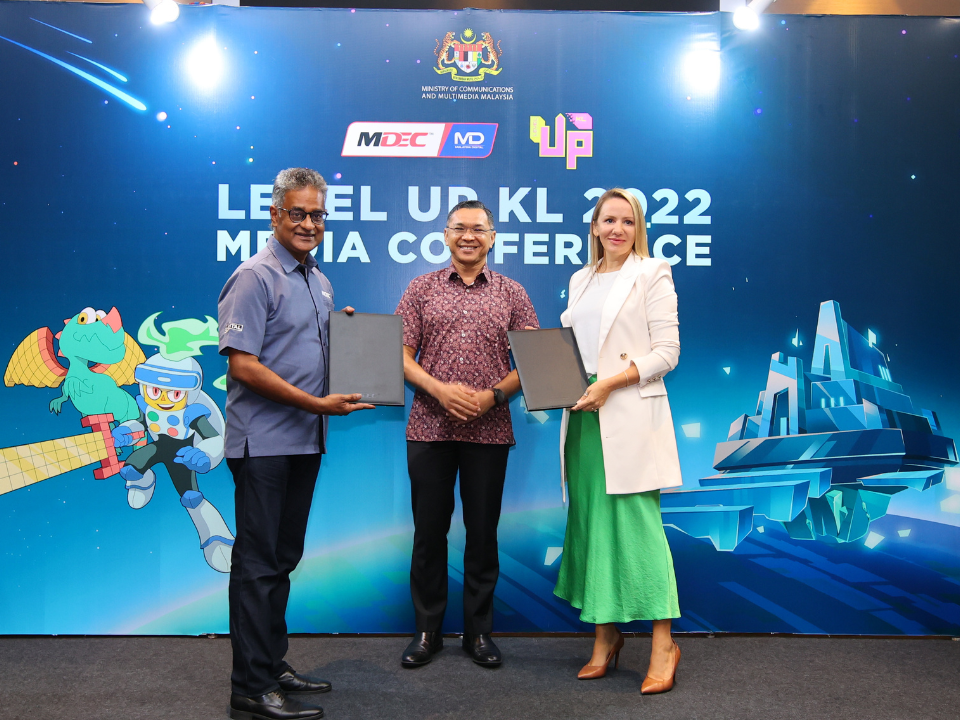 LEVEL UP KL 2022 or the Southeast Asia Game Developers Conference which took place on 4 October and ends on 7 October 2022 and organized by MDEC, Malaysia Digital Economy Corporate , aims to empower Malaysia's digital video game industry towards becoming the regional gaming hub.
The Essence Of LEVEL UP KL 2022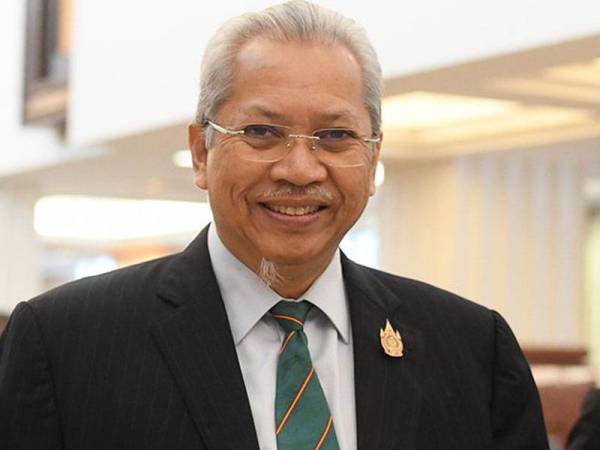 According to the Minister of Communications and Multimedia, YB Tan Sri Datuk Seri Panglima TPr Annuar Haji Musa, LEVEL UP KL 2022 is its commitment in establishing and empowering Malaysia to become a world-class gaming ecosystem in Southeast Asia.
Minister of Communications and Multimedia, YB Tan Sri Datuk Seri Panglima TPr Annuar Haji Musa further explained:
LEVEL UP KL showcases the breadth of talents in Malaysia's gaming industry to international players; hence, creating opportunities for partnerships and future investments from the region.

YB Tan Sri Datuk Seri Panglima TPr Annuar Haji Musa, Minister of Communications and Multimedia
CEO of MDEC, Ts. Mahadhir Aziz said that "LEVEL UP KL is aligned with the recently launched Malaysia Digital (MD), a national strategic initiative which aims to encourage and attract companies, talents and investments while enabling Malaysians businesses and the Rakyat to play a leading part in the global digital economy.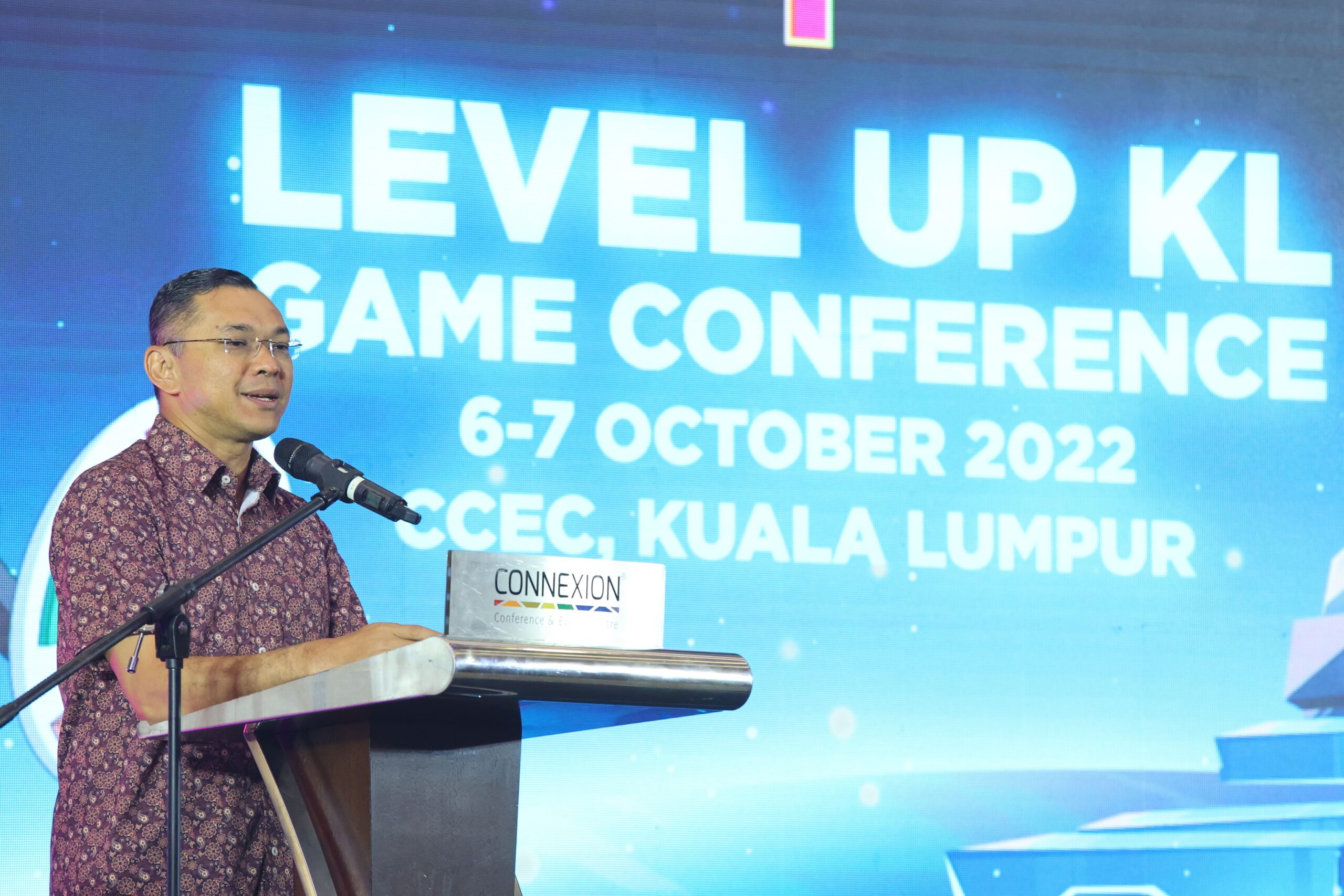 Ts Mahadhir Aziz, CEO of MDEC said:
LEVEL UP KL, which is in its eight-year running, puts local businesses and talent on a global level by attracting industry players with its thought-leadership keynotes, high-level panel discussions, and exciting collaborations

Ts. Mahadhir Aziz, CEO of MDEC
MDEC Key Announcements Of The Future In Gaming Industry:
1. Memorandum Of Understanding (MOU) With Nine66
LEVEL UP KL has been a great possibility as to MDEC will be signing a Memorandum of Understanding (MoU) with Nine66, a Saudi Arab-based gaming company, to explore and promote game development collaboration between Malaysia and Saudi Arabia. This includes providing overseas internship opportunities for local talent to enhance their skills and increase their global work exposure.
2. To Collaborate With MGU
MDEC will be signing a MoU with home-grown game studio, Magnus Games Studio to promote Metaverse initiative and projects. It will also collaborate with Magnus Games Studio at the upcoming Malaysia Digital Content Festival 2022 (MYDCF), where Magnus Games will support the marketing and promotion of MYDCF on their metaverse platform.
3. To Launch Malaysia Game Fest With SEAGM
MDEC will also be signing a MoU with SEA Gamer Mall (SEAGM) to launch the Malaysia Game Fest (MGF). MGF is aimed at promoting local game products and increasing IP commercialistion by leveraging on its Southeast Asian platform partners. The three-month campaign will start in October and end in December 2022.
In recent years, video game development in Malaysia has been one of the most rapidly expanding sectors of the country's information technology industry. The video game market earned US$214.2 billion in revenue in 2021 (excluding e-sports), and is expected to rise at a CAGR (compound annual growth rate) of 8.4 percent, to reach US$321.1 billion by 2026, as reported by PWC Global Entertainment & Media Outlook 2019-2023.
With the help of LEVEL UP KL 2022, Malaysia will be able to further cement its status as a regional hub by fostering an open, diverse, and globally competitive digital content ecosystem. It reflects the government's goals of catalysing the games sector by supporting the ecosystem for game creators and publishers and exposing and raising awareness of new gaming technology by providing a forum for such activities.
Visit https://mdec.my/ms/levelupkl/ for details.
For more info on MDEC and gaming, read these articles: