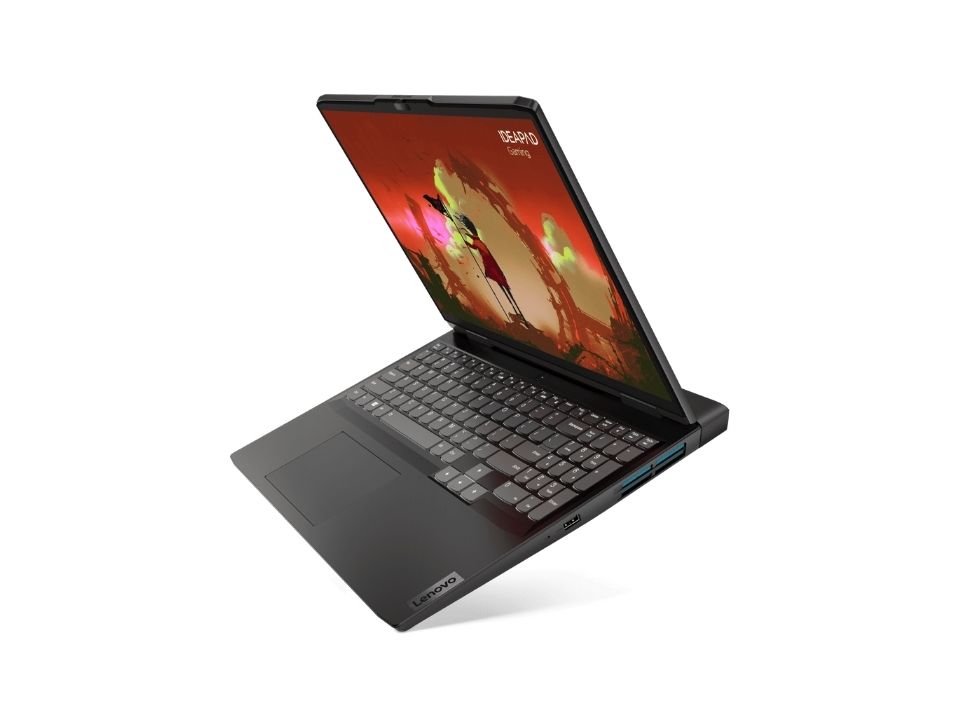 The new gaming laptop series, the IdeaPad Gaming 3i, and IdeaPad Gaming 3 by Lenovo are perfect for the younger, especially for the ones who are into the gaming world as it has few improved features. These series are available in two different screen sizes, 15-inch, and 16-inch where users can have a magnificent experience while gaming with the finest video quality.
Sleek Design and Powerful Features
With the decorative design around the rear I/O cutout, it gives these gaming laptop series a clean and sleek vibe. Not just the design looks clean and sleek, the rear notch design of these Lenovo gaming laptops allows the users to have better port accessibility, cable management, and of course, it is easy to keep. For quieter gameplay, clever quad vent thermal technology was installed up to 20 percent than the previous generation. This is to ensure the users get an effective cooling performance so there will be no more laptop fans drowning out!
Lenovo: IdeaPad Gaming 3i (15" 7 and 16" 7) Specifications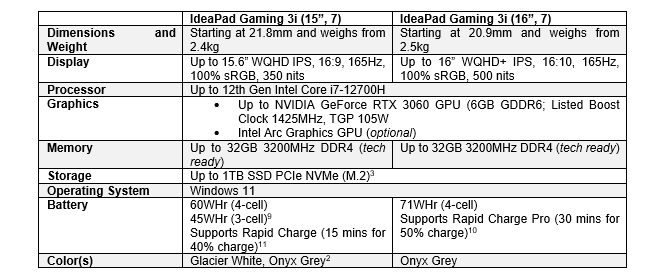 Lenovo: IdeaPad Gaming 3 (15" 7 and 16" 7) Specifications

Ergonomic and Wireless Gaming Mouse
Adding the Lenovo Legion™ M600s Qi Wireless Gaming Mouse to the launching, users can upgrade their gaming experience to another level. Lenovo wants to give comfort to the users as the mouse was crafted with better ergonomics – a short, low arch and slim waist with mirrored-textured side-grips. Another unique and improved feature of this wireless gaming mouse has is the battery, which was made by post-consumer recycled plastic that is good for heat resistance.
Lenovo: Legion M600s Qi Wireless Gaming Mouse Specifications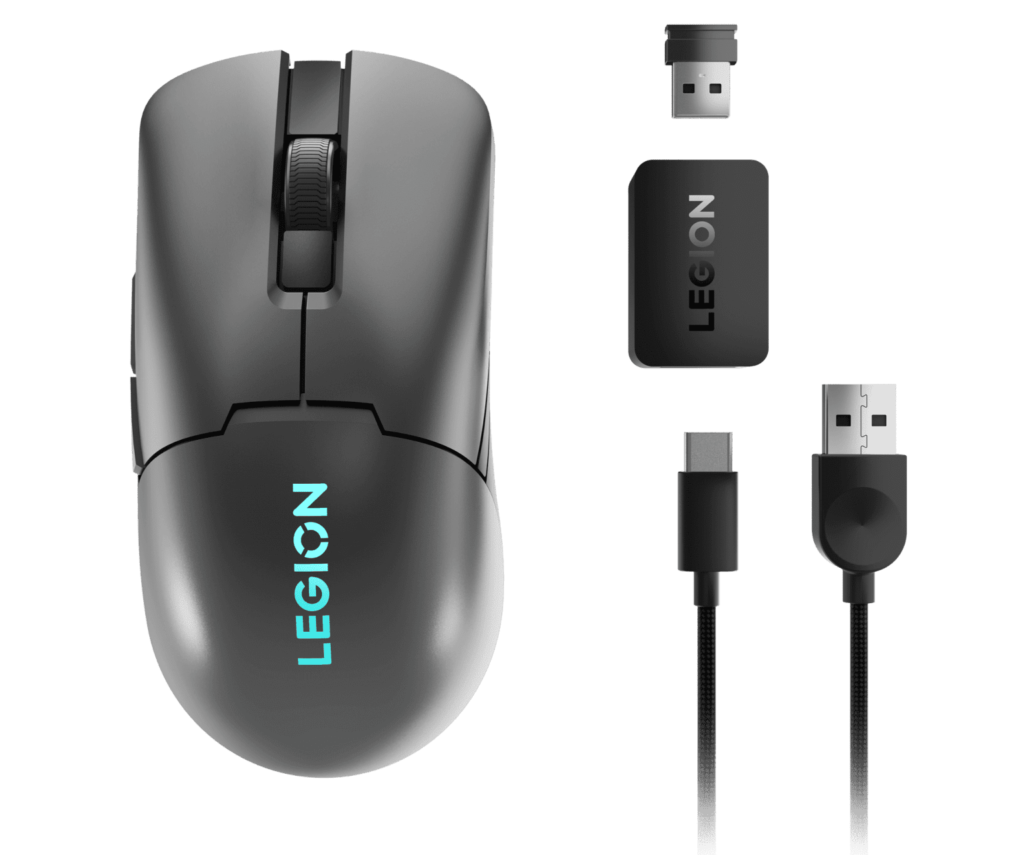 Lenovo aims to deliver smarter technology to the world through their devices and infrastructure. To know more about the full specifications and product pricing, kindly visit https://www.lenovo.com and read about the latest news via Lenovo's StoryHub