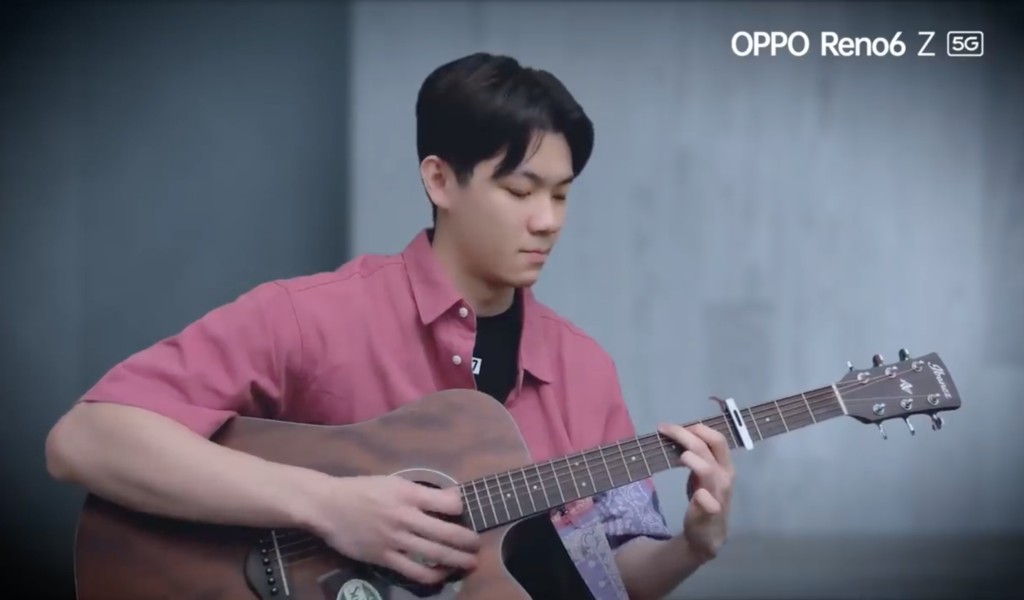 Badminton men's singles shutter, Lee Zii Jia wins the heart of Malaysians not only with his achievement in the badminton games but also with his talent in music! All-rounder Lee has recently released a song in a collaboration with OPPO Malaysia.
"Ten Thousand Emotions, In Portrait" (一万种情绪)
Lee has worked with the mobile phone brand to produce this song in conjunction with the latest launch of OPPO Reno6 Z. The song signifies Lee's heartfelt gratitude to fans who supported him.
OPPO Malaysia has previously stated "Lee will sing of the different emotions he experienced throughout his journey thus far. From bitter and painful moments to sweet, victorious ones, Lee will bare it all in a song together with his guitar!"
From badminton court to recording studio
The 23 years-old shutter has been showcasing his singing talent on social media like Douyin – the Chinese equivalent of TikTok and Instagram for a while now. It is no wonder that OPPO decides to reach him out for the collaboration.
His enthusiasm for music is evident through his social media. You will occasionally see Lee sings while he strums his guitar. He even covers different music genres including Chinese trap.
Upon seeing his talent, many fans have also urged him to join some singing contests!
It is great to see how this young man has so much passion and enthusiasm toward his interest in life.
Let's wish Lee Zii Jia the best of luck in whatever he does!
On the other hand, the new OPPO Reno 6 Z features the Bokeh Flare Portrait on its front and rear camera.
With the feature, it enables the transformation of background lights into a dreamscape of floating spheres. Working best with the portrait mode, the Bokeh Flare Portrait feature allows users to capture pictures like a professional photographer.
For more information, please visit the OPPO official website.