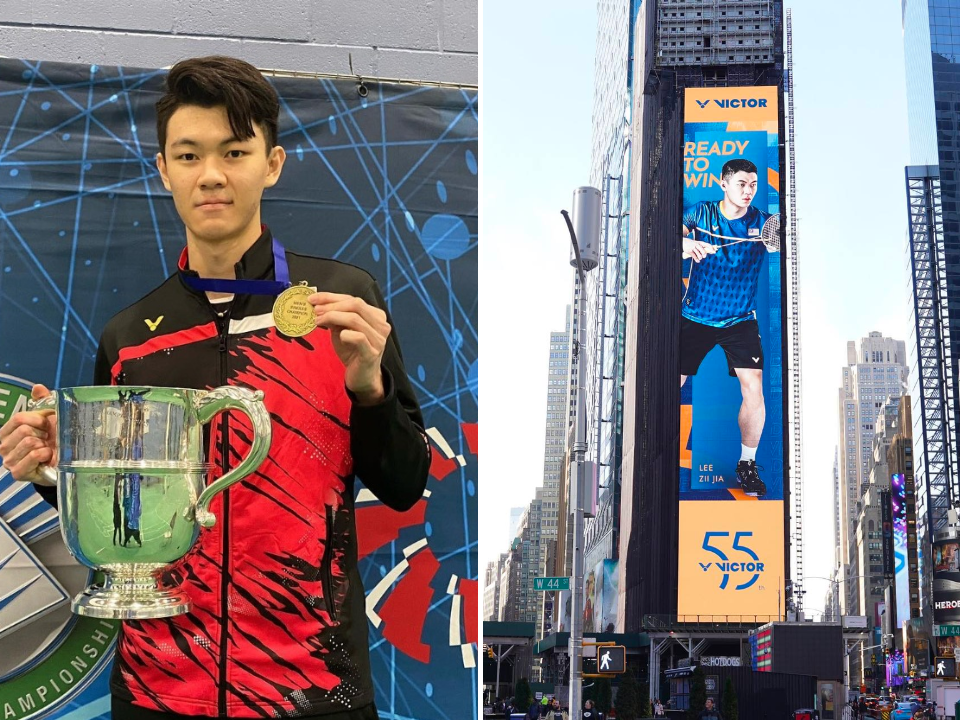 Team VICTOR unveils Times Square billboard to celebrate VICTOR's 55th Anniversary. It is intended that the staging in Times Square would help promote badminton across the world.
Lee Zii Jia Lights Up NY Times Square's Billboard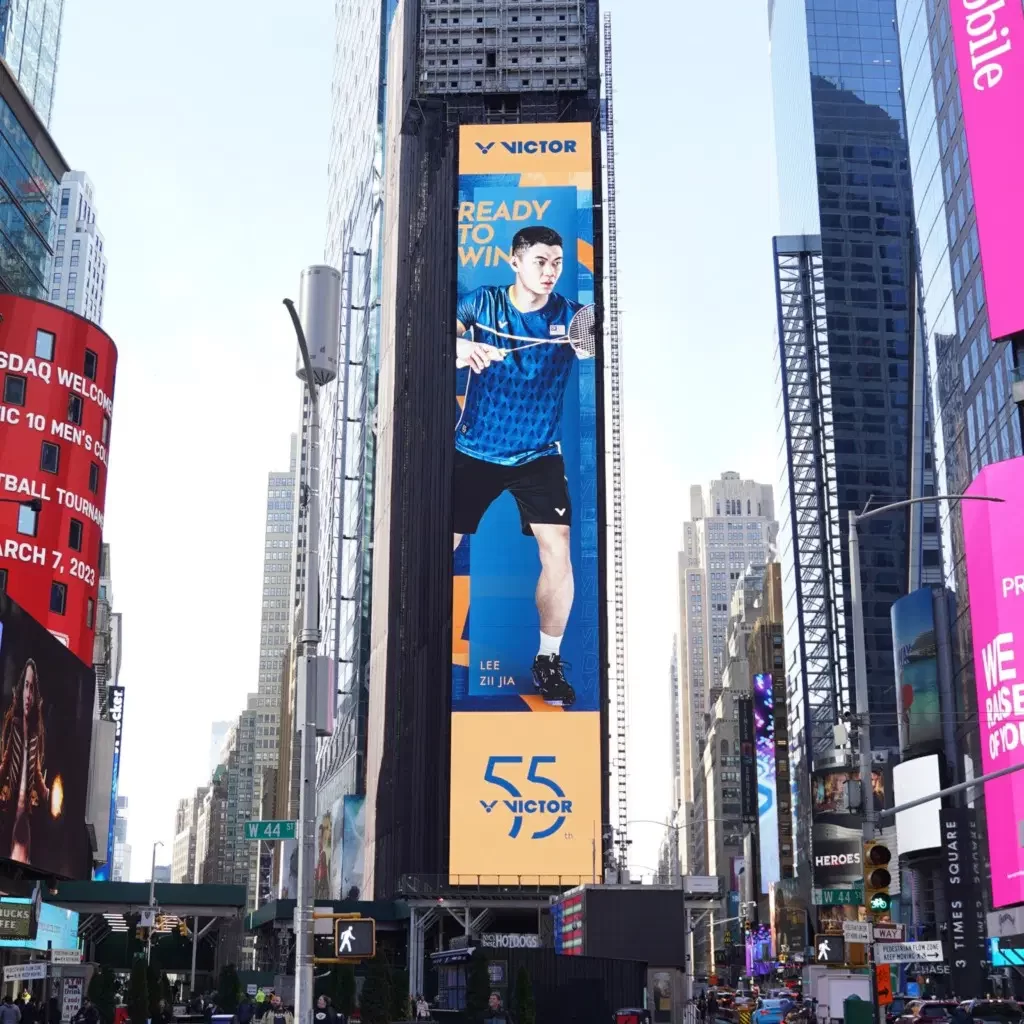 As part of Victor Malaysia's 55th anniversary festivities, Malaysian badminton player Lee Zii Jia was featured on a digital billboard in Times Square, New York, on March 9.
The staging in Times Square signifies more than just the 55th anniversary of the brand; it is intended to promote badminton across the globe.
Apriyani Rahayu, Siti Fadia Silva Ramadhanti, Hendra Setiawan, and Mohammad Ahsan, all four of whom are from Indonesia, as well as Tai Tzu Ying from Taiwan, Anders Antonsen from Denmark, and Mohammad Ahsan from Indonesia were also on display of the billboard.
Lee Zii Jia is now the first badminton player from Malaysia to appear on a Times Square billboard. Moreover, Malaysia also consist a number of internationally recognized celebrities. Browse into Malaysian Celebrities Who Bring Malaysia's Name to Global Stage to know who are they!
Victor Malaysia, 55th Anniversary Celebration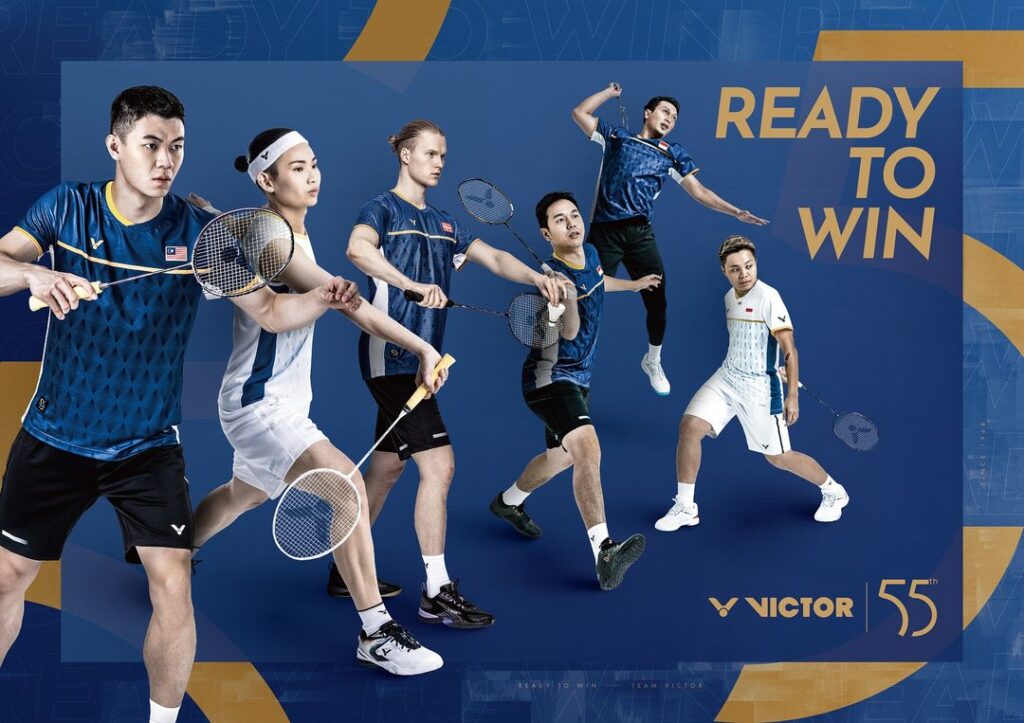 The badminton sector has always been a vital one for VICTOR. It not only sponsors and supports outstanding athletes, but it is also an official partner of Badminton Oceania, the Danish National Badminton Team, and the BWF World Badminton Federation (BO).
The VICTOR brand's tagline, "READY TO WIN," emphasises overcoming obstacles and being constantly ready for challenges. VICTOR offers top-notch and cutting-edge badminton equipment, and the company holds several badminton product patents. Players may achieve new heights with the aid of VICTOR equipment, joining followers of the sport in their pursuit of fun.
In addition to celebrating the brand's 55th anniversary, it is intended that the staging in Times Square would help promote badminton across the world. It's time for everyone to join VICTOR in becoming "READY TO WIN" both on and off the court.
Proud Malaysians!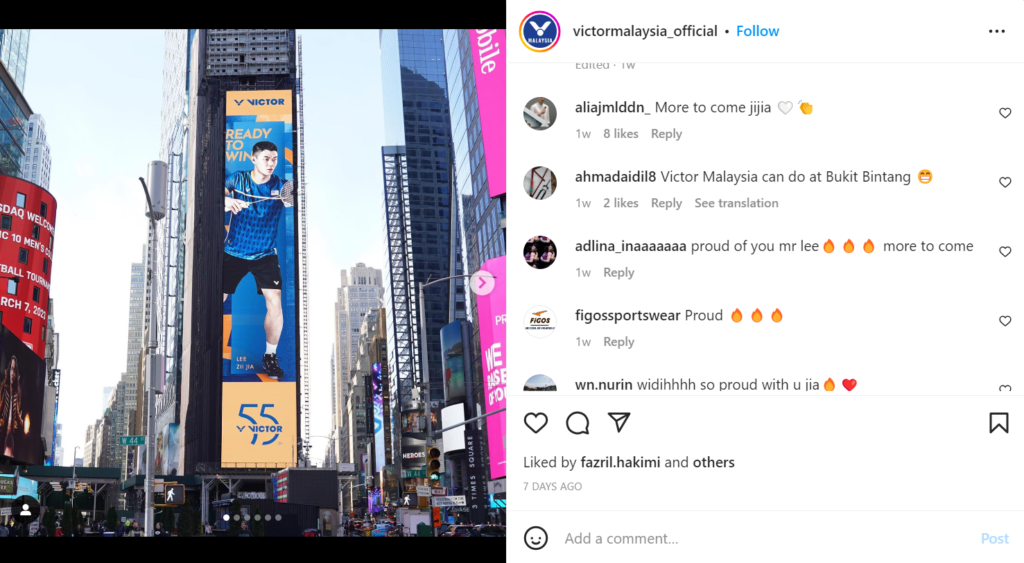 Many admirers and supporters from other nations praised VICTOR's message and offered their congrats to the athletes from their nations. When the billboard picture went viral on social media, many pleased Malaysians couldn't resist congratulating Lee Zii Jia.
Lee Zii Jia is currently ranked No. 4 and he won his first BWF Super 1000 title at the 2021 All England Open. He is currently competing in the German Open 2023. Let's wishing him luck for his competition and also wait to see more impressive moments from him!