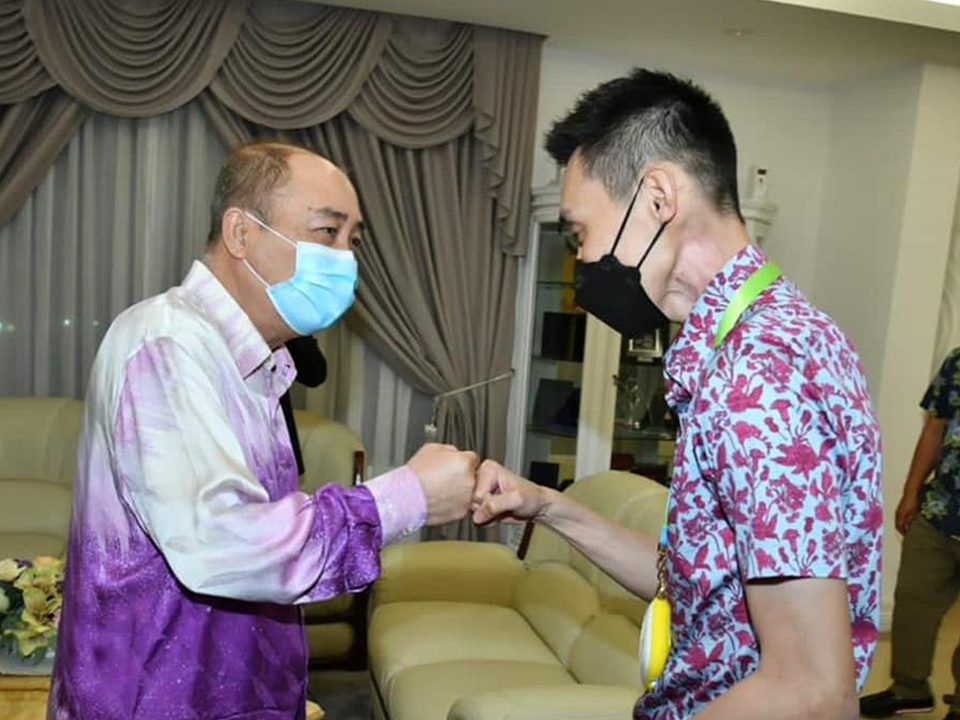 National badminton legend Datuk Lee Chong Wei is now the ambassador of Sabah tourism! He was appointed by the Sabah state government on Wednesday (27 October 2021).
The former world badminton champion will take the role of ambassador from October 2021 to December 2022.
Lee Chong Wei to promote Sabah on global level
According to Sabah Tourism, Culture and Environment Minister Datuk Jafry Arifin, they chose Lee because of his global reputation through his remarkable badminton performance.
He has a high reputation, especially in the ASEAN region, APAC, China, Japan, South Korea, Denmark and the UK. These countries are part of Sabah's traditional market and major tourism contributors to Sabah before the COVID-19 pandemic. Therefore, with his image as an icon to many in the world, more visitors will learn of Sabah.
Meanwhile, the minister also stressed the importance of Lee to experience Sabah first before promoting the place to people.
But before he goes around promoting Sabah, we want him to experience for himself what this state has to offer because without self-experience, how is he able to tell others about us?

Datuk Jafry Arifin
When asked if there are plans to set up a Lee Chong Wei badminton academy in Sabah, Jafry said no. However, he added that this can be taken into consideration. This is because the setup of an academy would become a training centre for tourists and boost Sabah's name.
Lee Chong Wei is excited for the ambassador role
In a report by The Star, Lee said he is glad to be the ambassador of Sabah and to bring in more visitors.
He recently flew to Sabah to receive his justice of the Peace (JP) award from the state government. The ceremony is in conjunction with the head of state, Tun Juhar Mahiruddin's birthday.
Moreover, his trip to Sabah was joined by his family this time.
My wife and children are visiting the islands here now, and I hope to bring them to other places in Sabah again.

Lee Chong Wei
We are looking forward to see Lee Chong Wei bring more tourists to the state as the ambassador of Sabah!