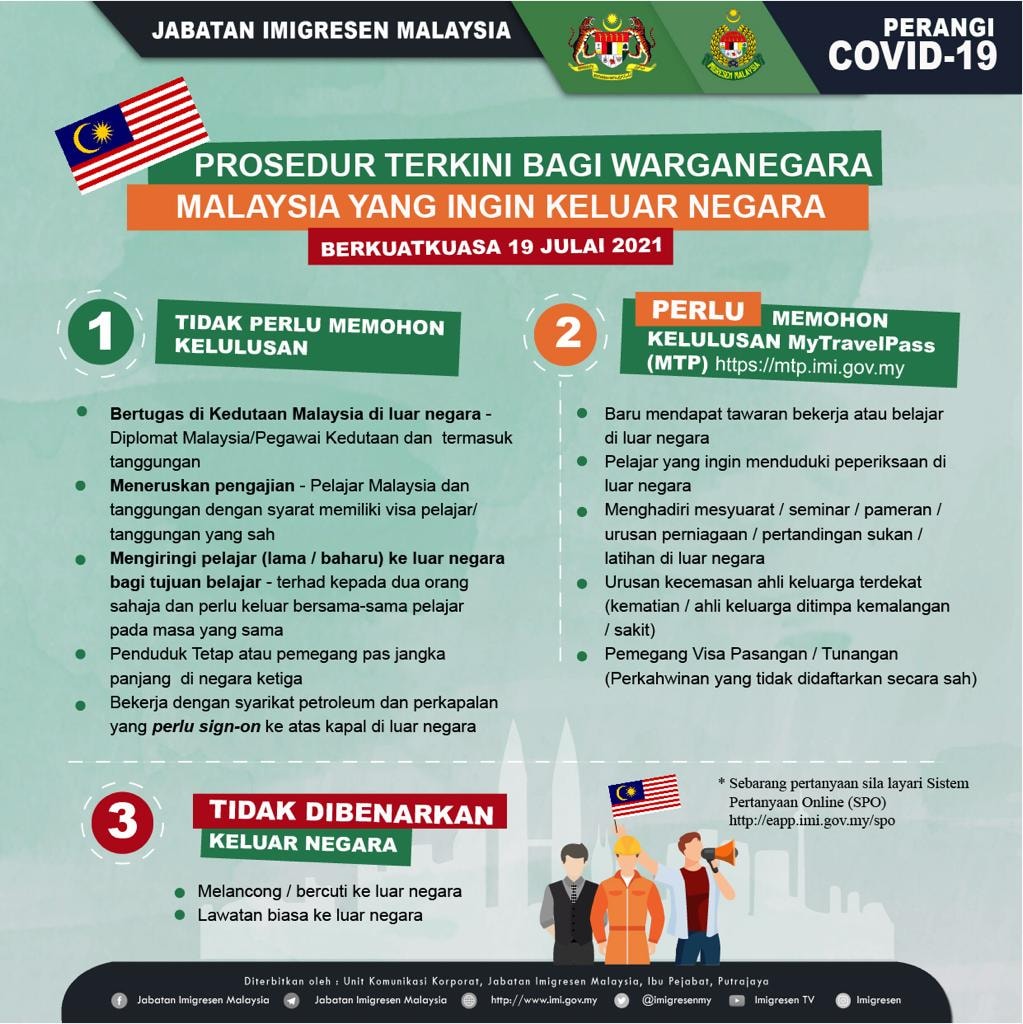 The Department of Immigration Malaysia has updated the latest travel procedures in Malaysia for those who seek to travel overseas.
If you are seeking to travel out of the country for continuation of studies, diplomatic reasons, employment or permanent residency with a foreign passport, here are what you need to be aware of.
Latest travel procedures in Malaysia:
Need approval
-For job or study offers, examinations, meetings, seminars, exhibitions, sporting events training and emergency death of family purpose.
Without approval
– For those who possess Long Term Visitation Pass (work pass, study pass, husband/wife pass) and Permanent Resident in the destination country but bring relevant documents as evidence during the immigration inspection).
– For business or employment reasons in the shipping and petroleum industry.
Meanwhile, the immigration department stated that there are currently no counter service facilities involving the My Travel Pass (MTP). You can apply for approval online at https://mtp.imi.gov.my/.
Moreover, upon application, applicants must submit their copy of:
Passport
Offer / invitation letter for official purposes
Doctor's letter / death certificate
Other relevant supporting documents
Submit your inquiries through the Online Inquiry System (SPO).
For more information on the latest travel procedures in Malaysia, please visit the website.
Tap here for more government updates.