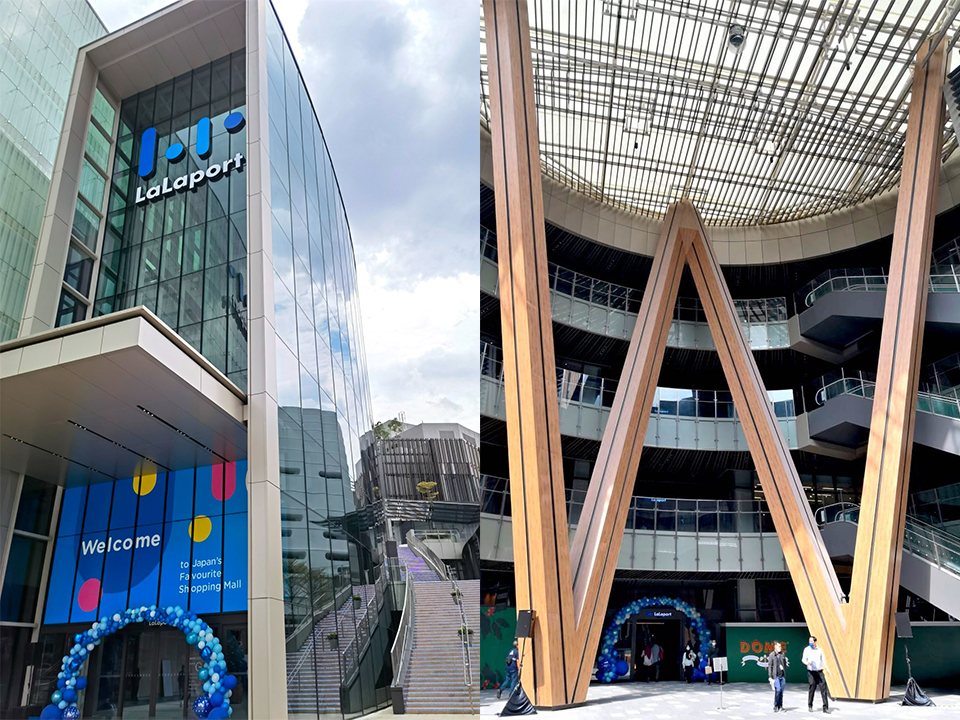 The first-ever Southeast Asia Lalaport in Bukit Bintang City Centre (BBCC) officially opened its door to the public today (20 January 2022). With its nature-inspired theme, Mitsui Shopping Park LaLaport Bukit Bintang City Centre is a unique lifestyle-oriented shopping mall that's home to some 400 stores.
These stores will be opening in sequence featuring an optimal tenant mix ranging from well-known local names to Malaysians' favourite Japan-originated and household brands who will be opening their first-ever outlet in Malaysia.
Newcomers to Malaysia include:
Zoff
NITORI
Nojima
CONQ/Mini One
MATCHA EIGHT
Shin'Labo
Tamaruya Honten Steakhouse
Niyinagin&Co
YAKINIKU SIZZLE by YAKINIQUEST
Coo&RIKU
Star Child
Fusion of Japanese + Malaysian
Centred around a "modern simplicity" & "Japanese flavour" design concept, the mall's architectural design is a contemporary fusion of Malaysian culture while maintaining a distinctive Japanese DNA.
LaLaport offers a vast choice of food, fashion, lifestyle and beauty outlets. On top of that, it also offers customers experiences within the mall to relax and enjoy the mall's seamless indoor-outdoor flow. You can take a pick of a walk in the Central Rooftop Garden (L4) or choose to visit WOW PLAZA (GF) for enriching wow experiences.
Opening Promotions
1. Lalaport Spend & Win 2022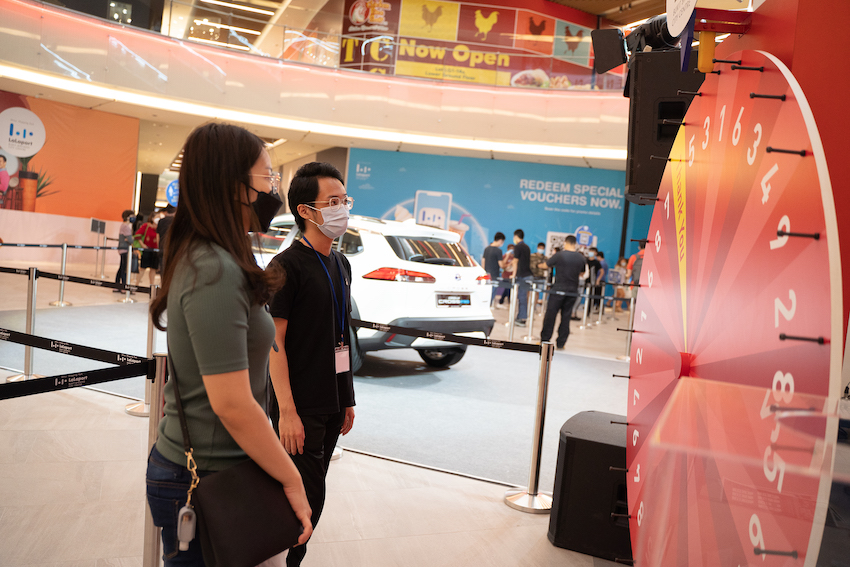 With Chinese New Year just around the corner, the highlight of its opening is the 'Lalaport Spend & Win 2022' campaign. From 20th January until 27th February, customers who spend a minimum of RM300 and above at different shops in LaLaport will stand a chance to win the Grand Prize of an All-New Toyota Corolla Cross Hybrid Electric worth RM140,000!
In total, 80 grand prizes are up for grabs from the likes of Sony, Garmin, North Face, Sunglass & Visionworld, Herschel, Salomon and Evolcare not forgetting LaLaport shopping vouchers.
How to participate?
Participation is simple. Customers just have to submit their receipts as proof of purchase at the Spend & Win booth located at the Main Atrium, Ground Floor for a grand prize special draw entry.
Shoppers can also download the LaLaport MY Mobile App for a second entry and score themselves a third entry just by Liking and Following LaLaport's social media channels. Multiple entries are permitted and the grand prize winners will be selected via a draw when the campaign draws to a close.
During entry submission at our Main Atrium, shoppers will also get a chance to 'Spin & Win' to pick up an instant prize on-the-spot with dining vouchers, mystery merchandise and many other snazzy gifts up for grabs.
2. Mobile App Download Promotion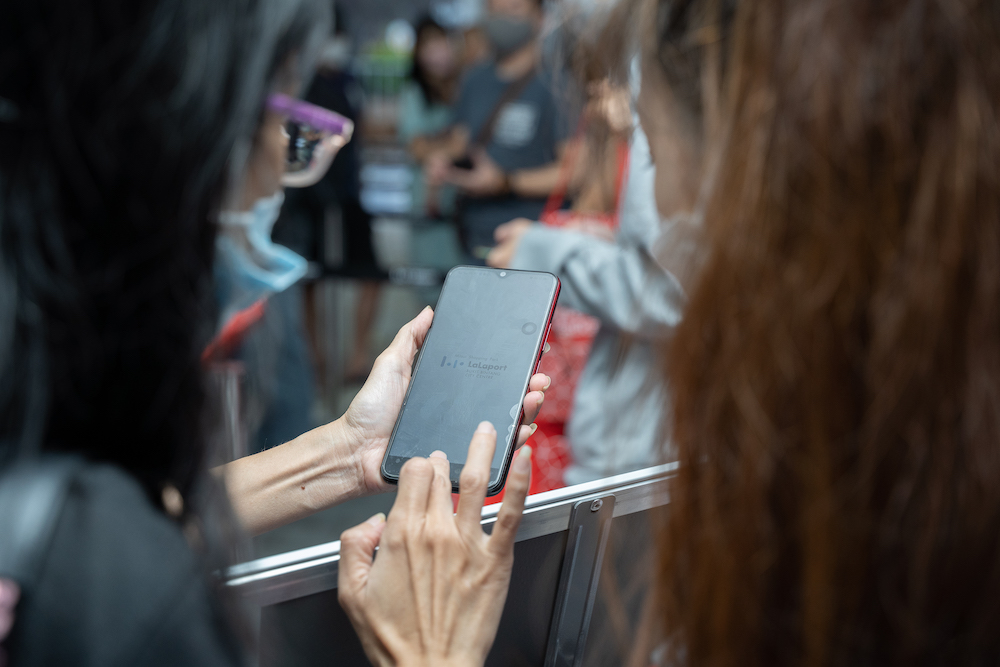 Officially launching today is also the LaLaport MY Mobile App which is set to offer shoppers a more wholesome and holistic shopping experience with numerous features and benefits. Upon successful registration, users will automatically receive 300 welcome points and be able to earn 1 reward point for every RM1 spent at participating merchants in LaLaport, which can be utilized as cashback for their future purchases.
On top of loyalty points, app members will also be able to redeem discounts and promotional vouchers for daily use while an in-app gaming feature lets you play games regularly for a chance to score even more prizes and free membership points. Moreover, members will also receive a certain amount of points for free during their birthday month.
All customers will get a chance to redeem a RM10 cash voucher any time before 27th February as long as they download the app and sign up for an account.
How to redeem the voucher?
Step 1: Download the app
Step 2: Sign up as a member
Step 3: Head to the redemption counter at the Main Atrium, GF to redeem a voucher
Note: The voucher can be used at any outlet in LaLaport BBCC Mall
With this milestone launch, LaLaport BBCC is well-posed to establish itself as a retail game-changer in the heart of Kuala Lumpur.
Ready to explore LaLaport? Visit its Facebook or Instagram for more information.