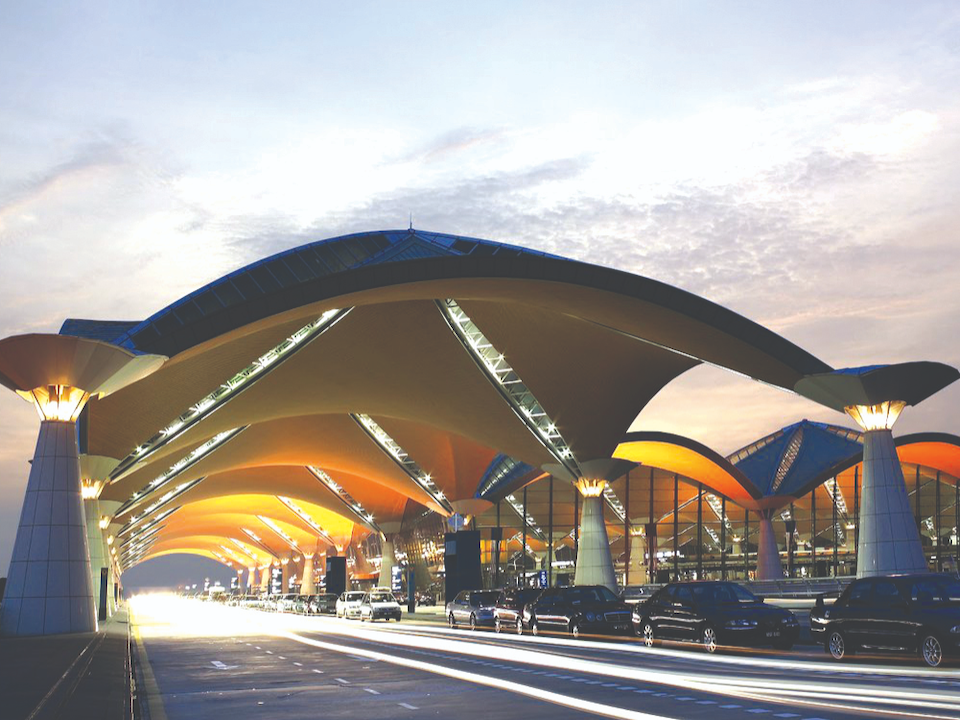 The World Airport Awards by Skytrax ranks Kuala Lumpur International Airport (KLIA) fourth in the World's Best Airport Immigration Service 2021 rankings. This year, KLIA is one place ahead of Singapore Changi Airport.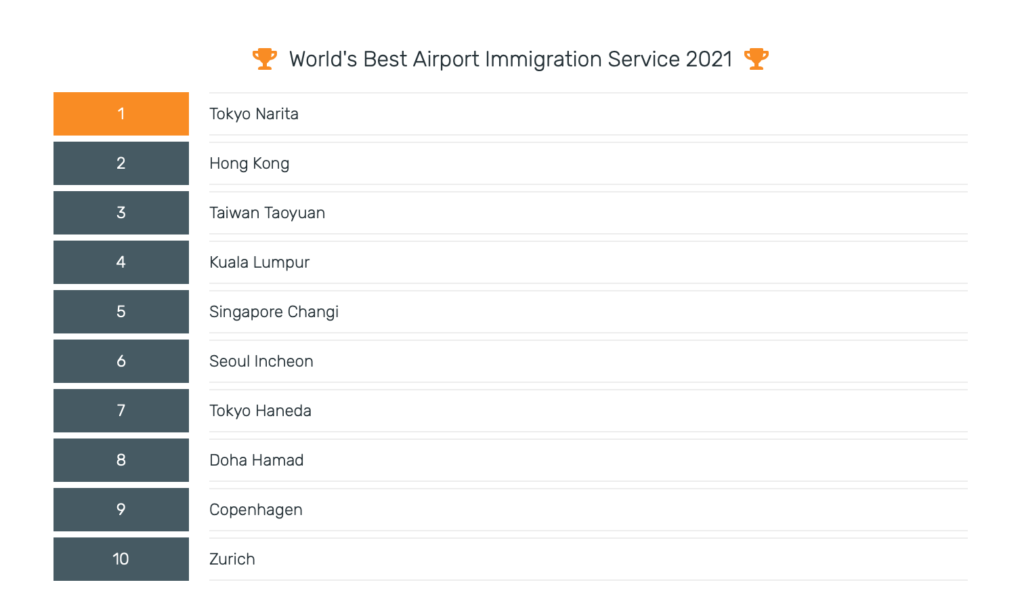 On the list, Tokyo Narita Airport made it to the top as the World's Best Airport Immigration Service 2021, followed by Hong Kong International Airport in 2nd place and Taiwan Taoyuan Airport in 3rd place.
At the 4th place, Malaysia's main international airport KLIA overtakes other significant contenders including airports in Singapore, South Korea, Qatar, Denmark and Switzerland.
In fact, this is not the first time KLIA has made it to the Top 5 in the rankings. In 2010, 2011, 2013 and 2017, KLIA has been the champion of the award.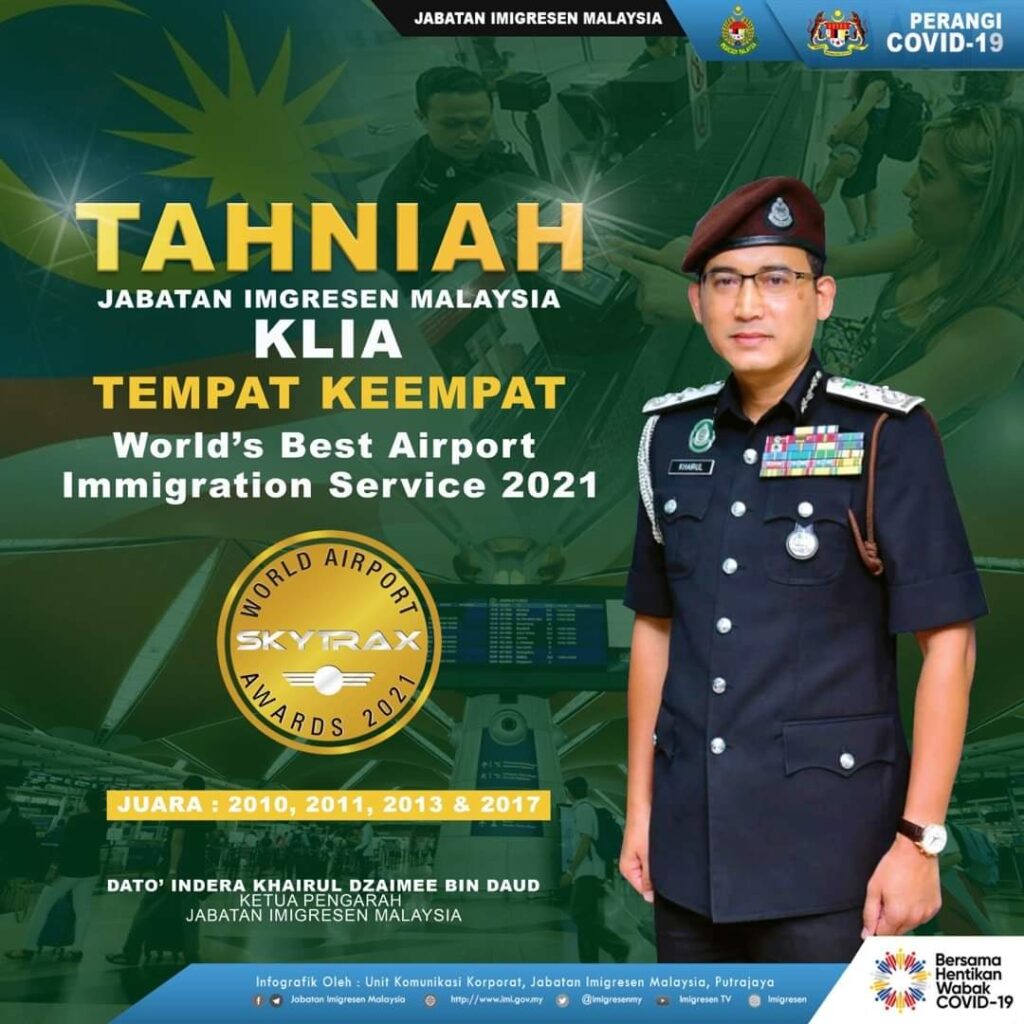 How do they decide the winners?
According to Skytrax, the rankings are based on the ratings of efficiency, speed as well as courtesy of immigration staff service. As an addition in 2021, the COVID-19 protection measures in the immigration area was included for evaluation. 
Meanwhile, the World Airport Award is an annual accolade for the airport industry. The award is based on a global airport customer satisfaction survey. Travellers around the world took part in the survey to access over 500 airports and decide the award winners.
With KLIA's high achievements over the years, we hope the airport will continue to provide top-notch immigration services.
(Source: Skytrex World Airport Awards)