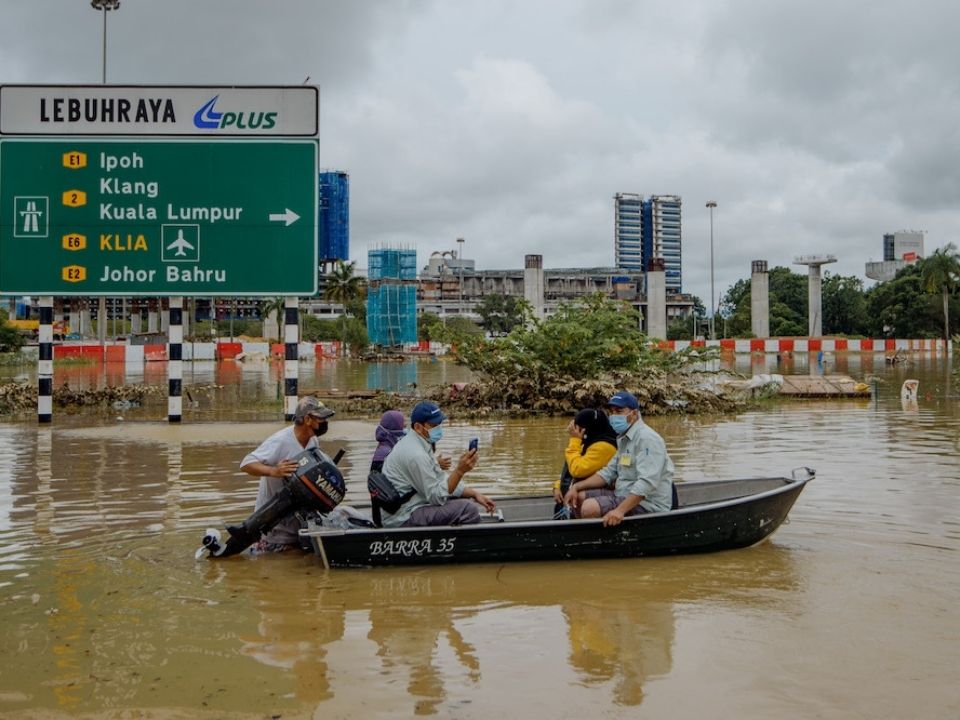 The continuous heavy rain and downpour since Friday (Dec 17) has caused flood in Klang Valley throughout several areas including the city center and major roads.
Based on the photos and updates shared by the public on the internet, we can say that the most affected areas are around Shah Alam, Puchong, and Hulu Langat area.
Photos shared by the Kuala Lumpur Command and Control Centre (KLCCC), previously known as The Integrated Transportation Information System (ITIS) of the Kuala Lumpur City Hall, also shows rising water level in the city of Kuala Lumpur with the flooded areas including Jalan Raja Laut, Dataran Merdeka, Jalan Sultan Azlan and Jalan Ampang.
This has caused major panic among the residents of affected areas especially since the water level rises at an alarming rate in a very short time causing many residents left stranded at their flooded house areas.
However, we can see many kind hearted Malaysians continuously offering their help in all possible areas especially foods, shelter, and transportation to help the victims evacuate from the flooded areas.
Safety Tips During Flood
Even though it is understandable that we want to help the helpless in these hard times, let's not forget to still take the precautions needed to ensure that at the end of the day, we are all safe to go home to be with our loved ones.
While this might be common knowledge to you, it may be a new knowledge to others.
Here's the most crucial safety tips by Mercy Malaysia for you to spread around because you might help to save a life today!
What Can You Do To Help the Flood Victims in Klang Valley?
While some kind Malaysians are able to offer help physically by volunteering in the affected areas, some might not have the same chance.
The other simple way we can help is to donate! But always remember to check for a reliable source before you donate to avoid the misuse of donation money.
Here are some reliable source that you can donate at.