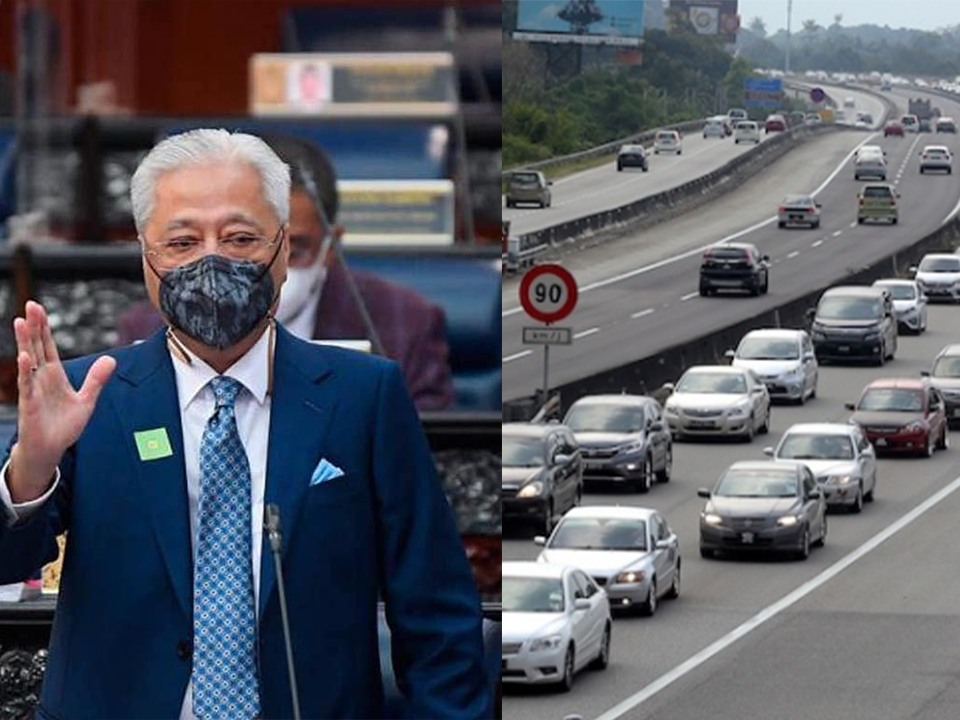 Klang Valley (Kuala Lumpur, Putrajaya, Selangor) and Melaka will be entering Phase 3 of the National Recovery Plan (NRP) this Friday, on 1 October 2021, Prime Minister Datuk Seri Ismail Sabri Yaakob announced.
The decision was made following a risk assessment by the Health Ministry and the National Security Council.
The government is confident that the COVID-19 infection will continue to record a declining trend based on the infectivity rate, R-naught (RO) of Malaysia which has been remaining below 1.0.
States moving to Phase 2 and Phase 3 of NRP
On the other hand, Johor, Kedah, Kelantan, Penang, Perak and Sabah will move to Phase 2 whereas Labuan and Negeri Sembilan will enter Phase 4 of the NRP.
The transition would mean that no state or federal territory will remain in Phase 1 of the NRP.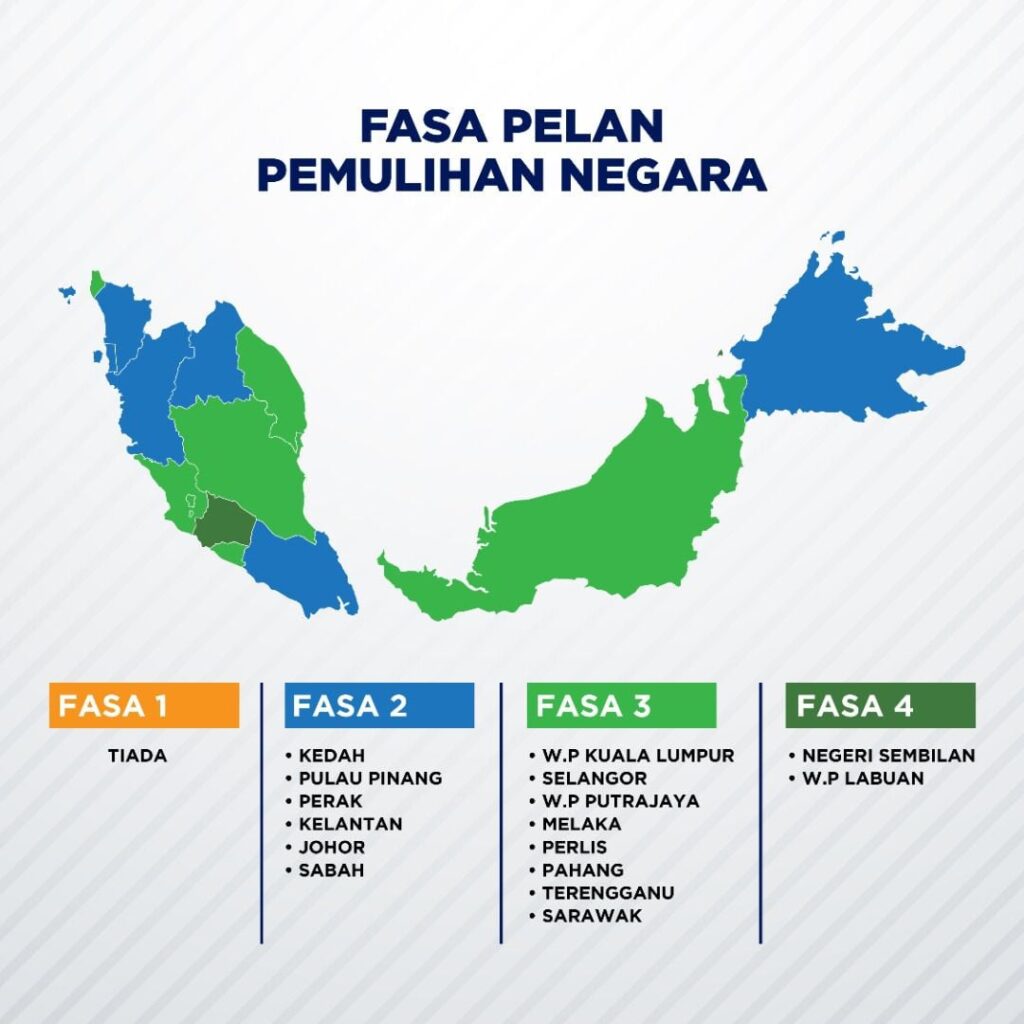 SOP remains the same for Phase 2,3 and 4 of NRP
The prime minister said the standard operating procedures (SOPs) will be the same as previously announced for other states. The latest SOP information will be updated by MKN on their website.
Meanwhile, the Pandemic Management Special Committee meeting also made the following decisions:
1. Official government and private events including launch events and workshops will be allowed
For states under Phase 2 and Phase 3, operations are allowed at 50% of the premises' capacity whereas states in Phase 4 can operate at 100% capacity.
For individuals who have yet to be vaccinated, they are allowed to attend events with certain conditions. They must take a self-test before attending, witnessed by the organiser or with confirmation from a medical practitioner.
2. Skills training sector and industrial training centres allowed to open
These include vocational and Technical and Vocational Education and Training (TVET). They will be allowed to open in all phases in compliance with SOPs in line with the opening of institutes of higher learning (IPT) effective 15 October 2021.
3. Spectators allowed at sports and recreational events
Spectators will be allowed at sports and recreational events in all phases. However, all individuals must be fully vaccinated and also wear face masks throughout the event. In addition, no eating or drinking is allowed as well as children below 18 will not be permitted to attend.
Meanwhile, Malaysia has recorded 85.7% full vaccination among the adult population on 29 September 2021.
When the adult vaccination rate reaches 90%, the government will allow full interstate travel.