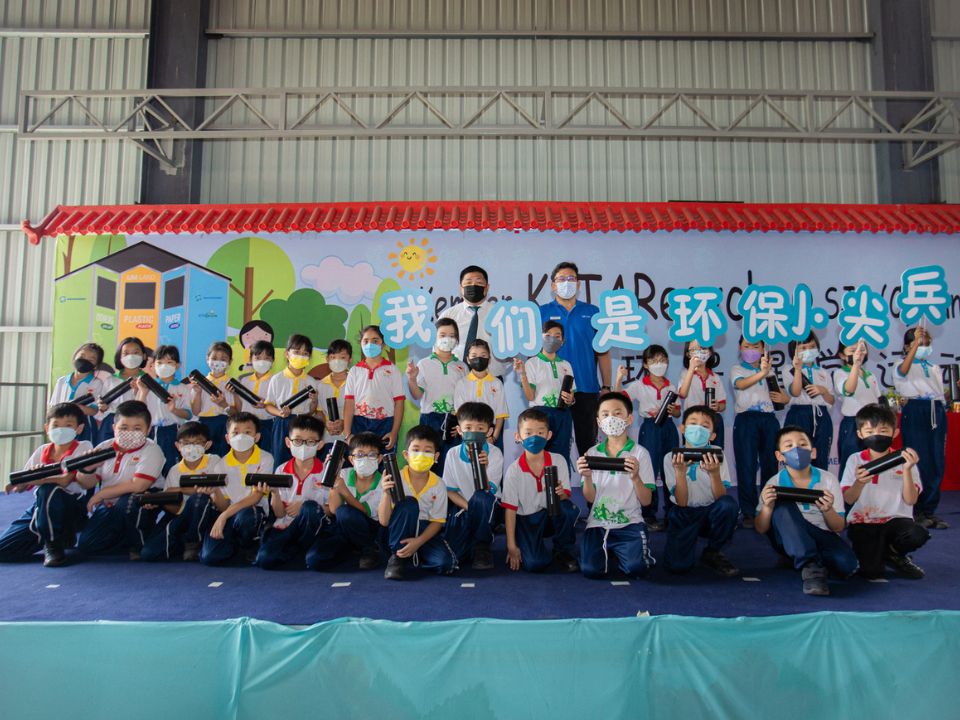 Environmental pollution is fast becoming a global concern which can aggravate and lead to fatal outcomes. To address this alarming issue, IJM Land Berhad (IJM Land) along with SWM Environment Sdn Bhd (SWM Environment) are determined to educate and raise awareness on the importance of preserving the environment and encouraging recycling habits among the younger generation by working together with SJK (C) Tung Hua, S2 Heights.
KITARecycle Programme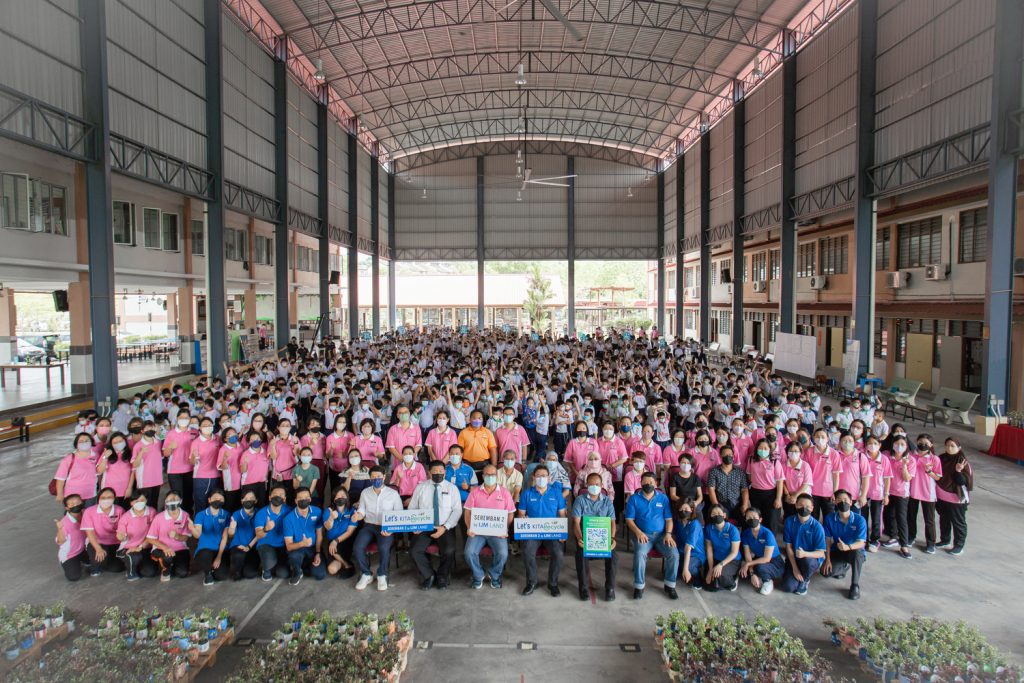 With the mission to provide greener and more conducive living conditions for all, IJM Land's KITARecycle programme saw the involvement of 1,028 students from SJK (C) Tung Hua.
Prior to the campaign, the primary school students were tasked with two competitions: the Recycling Art Project (an individual competition) and the Recycling Heroes Campaign (a class competition).
Mr Chai Kian Soon, Senior General Manager of IJM Land Berhad shared that the leading property developer has been dedicated to protecting the environment. To ensure everyone plays their role in contributing to a greener environment, IJM Land took this opportunity to inculcate the habit of recycling among the community.
We wanted to emphasise recycling habits in schools to ensure the younger generation understands the effects of improper waste disposals and urge participation in this campaign. We are determined to bring positive changes to mother nature, and with every step of our efforts to uplift the environment, we hope to get the involvement of our community.

Mr Chai Kian Soon, Senior General Manager of IJM Land Berhad
An Individual Competition: The Recycling Art Project
The individual competition aims to nurture and guide students to recycle and develop innovative ways to reuse waste by designing unique animal artwork.
A Class Competition: The Recycling Heroes Campaign
Additionally, students were tasked to collect recyclables for the class competition, where those with the most collections were rewarded with thermos flasks.
Environmental Awareness Talk From SWM Environment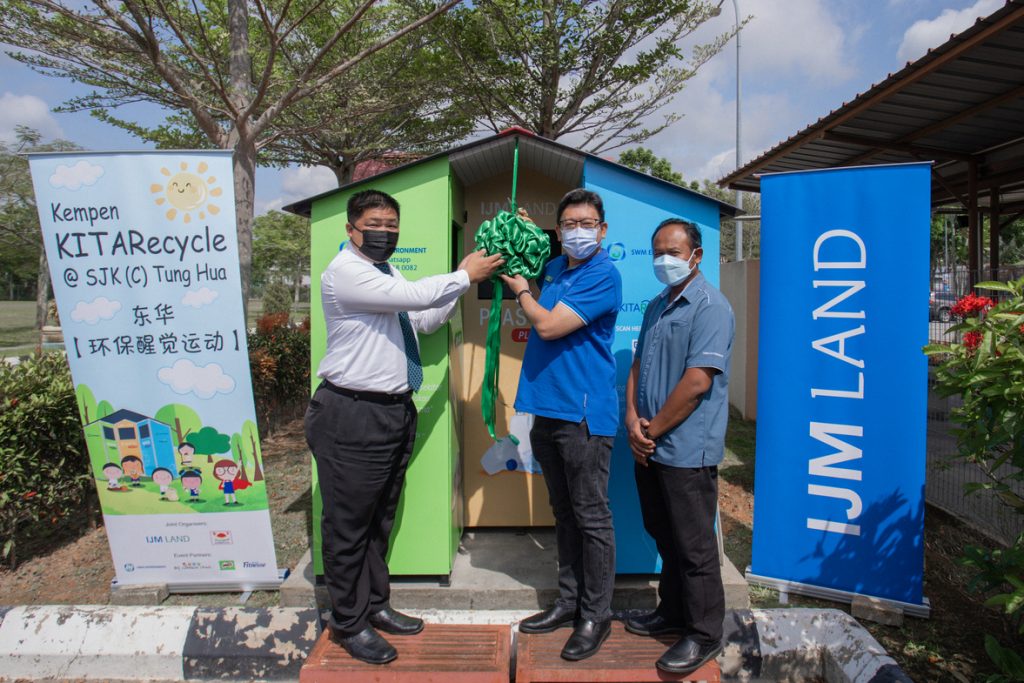 In addition to the competition and prize-giving ceremony, SWM Environment also conducted an Environmental Awareness Talk to provide the students with information on recycling and proper waste management, at the same time IJM Land handed over one unit of 'rumah KITARecycle' to SJK (C) Tung Hua to further cultivate sustainability practices among the school students.
Mr Choo Leong Ei, Headmaster of SJKC Tung Hua said:
We are glad to be part of this significant campaign because this will help the children deepen their knowledge and become more aware of the present environmental issues. Each of us is responsible for the environment and it is crucial to instil green habits in children from an early age. They represent the future, and they are the ones we will rely on to bring about these positive changes.

Mr Choo Leong Ei, Headmaster of SJKC Tung Hua
IJM Land Continuous Effort For KITARecycle Programme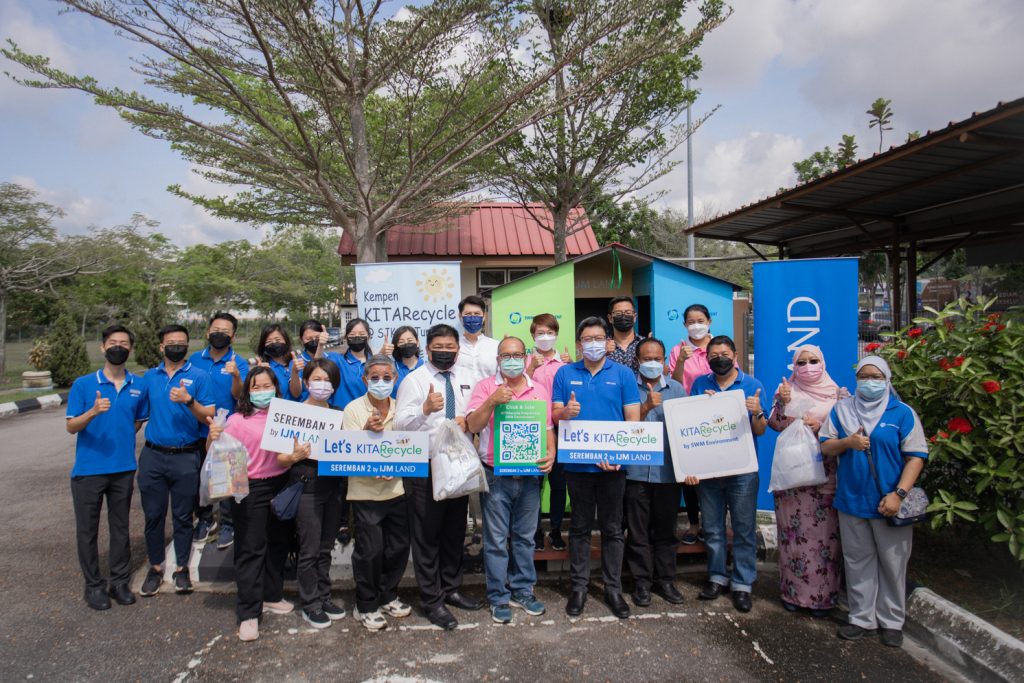 The continuous effort of IJM Land's KITARecycle programme was initiated in January 2022 to develop positive environmental behaviour among the community in Seremban 2. Apart from promoting the 3Rs (reduce, reuse, recycle) among school students, the environmental collaborative initiative between IJM Land and SWM Environment expects to make recycling a daily practice for the residents.
Upon contributing twelve custom-made 'rumah KITARecycle' as a local placement recycling bin in Seremban 2 gated and guarded residential areas, the property developer will contribute another two units of recycling bins to the Residents Association of Serena & Safiya and Pearl 132 respectively by the end of November.
Mr Chai Kian Soon further stated:
We hope to embrace recycling with our community and by providing more recycling facilities, it would encourage them to separate their waste at home while also allowing them to practice and adapt to waste segregation to reduce waste to landfills.

Mr Chai Kian Soon, Senior General Manager of IJM Land Berhad
For more information on the KITARecyle initiative, kindly visit http://seremban2.ijmland.com/.
Other IJM Land initiatives for the community: