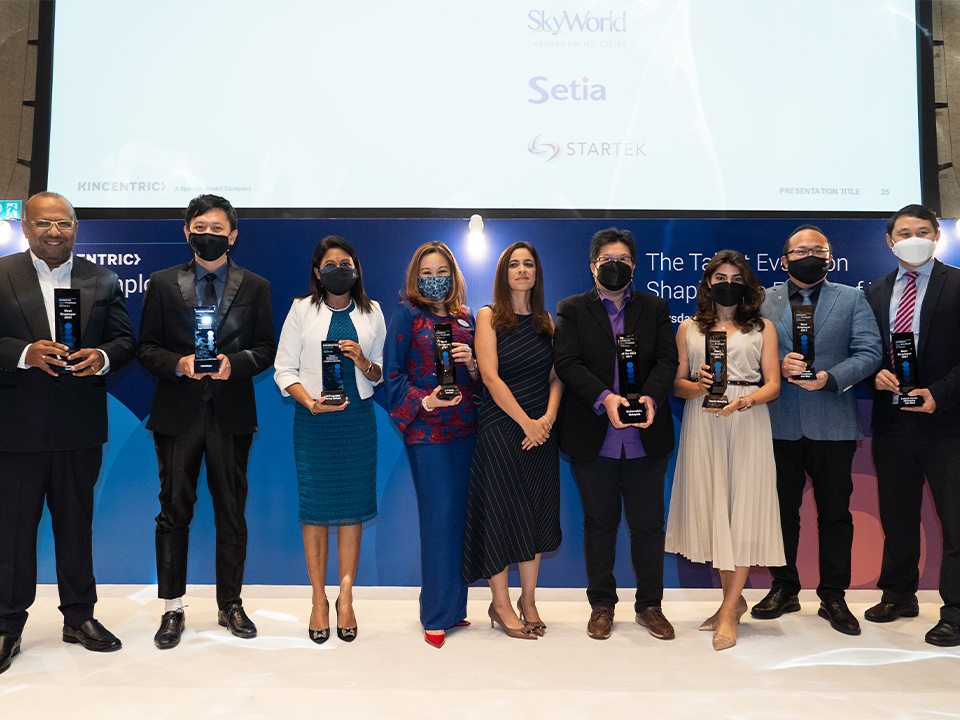 Kincentric, a Spencer Stuart Company announced the Best Employers in Malaysia who have showcased competence and compassion in navigating the second pandemic-troubled year with an adept demonstration of organizational agility.
The 6 Best Employers in Malaysia are:
Gerbang Alaf Restaurants (McDonalds)
SP Setia Group
Lotus Stores (Malaysia) – formerly known as Tesco Stores (Malaysia)
edotco
Startek Malaysia
SkyWorld.
The six companies named outperformed the Malaysian average by significant margins across key performance pillars such as:
Engaging leadership (+13 percentage points up to 81%),
Talent focus (+11 percentage points up to 82%)
Engagement (+5 percentage points up to 82%)
Agility (+16 percentage points up to 84%)
Kincentric Malaysia's Best of the Best – McDonald's
The Best of the Best recognition went to McDonald for their standout engagement scores that not only improved in 2021 but came out top amongst the Best Employers.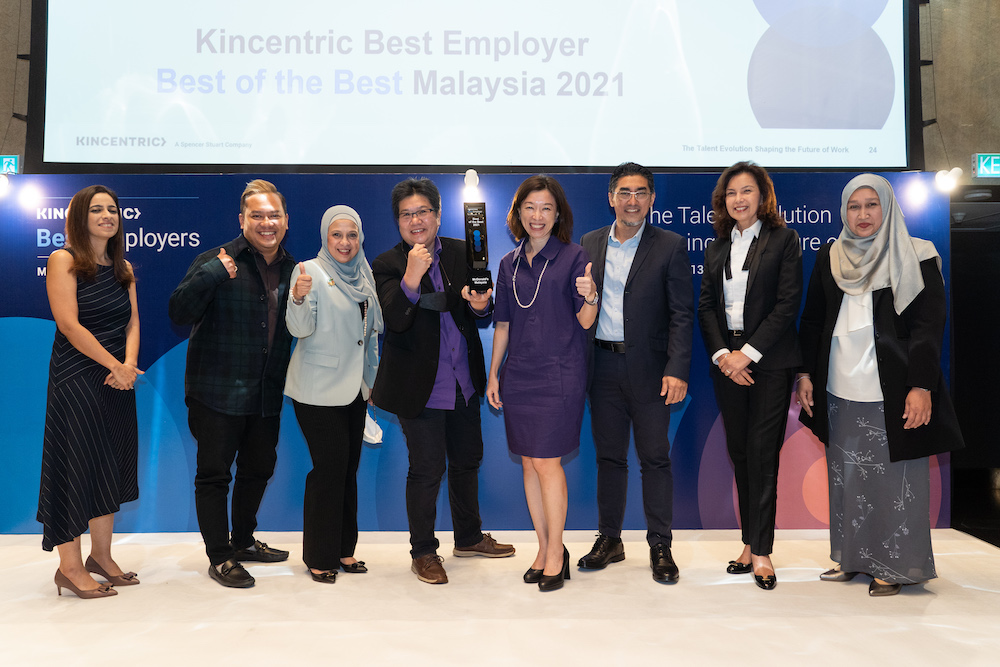 Listening to their people
Known for their deep and long-standing commitment to listening to their people, McDonald's launched new initiatives that emphasized employee wellness, networking, and community building such as their 'New Office Playbook' and a new learning management system.
As an organization, McDonald's consistently strives to go above and beyond traditional training and development investments and programs. Their enabling career pathways allows crew members to move up the ranks locally and abroad whilst its local community programs build the environment and pipeline to identify, train and develop employees on their journey to transition to a 100% local employee base.
Expectations of employers in managing employee
Ridhima Khanduja, Partner and Market Leader for Kincentric Malaysia said that the two-year disruption resulted in an unprecedented change in how, when and where people work.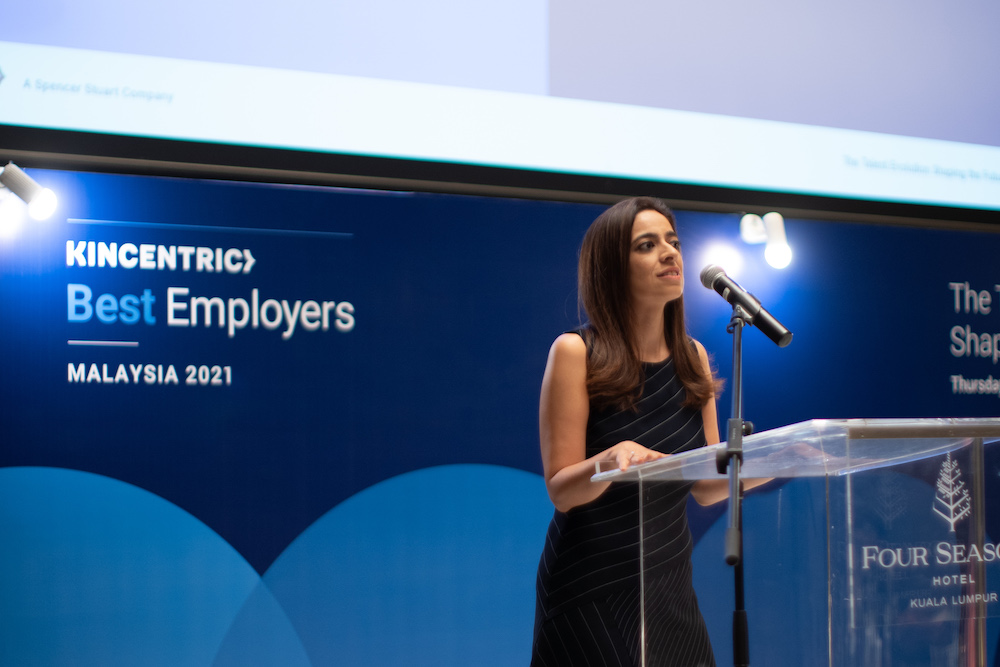 This impacts the way we feel about our jobs, especially around expectations of employers in managing employee wellbeing and responsibilities, offering clear career pathways and goals, as well as flexibility and performance expectations. Employees are also looking for more impact in their work and a place with purpose, one committed to shaping a better world.

Ridhima Khanduja, Partner and Market Leader for Kincentric Malaysia
Great resignation drives Talent Uprising
Key insights from Kincentric's Best Employers Program cite how the Great Resignation has created opportunities for employers to capitalize on what they view as the Talent Uprising.
Leaders and organizations need to act fast to retain and attract the talent needed to achieve business goals. To do this, leaders and their organizations need to leverage on the learnings of the past two years to evolve and make meaningful changes in the workplace. This can be done by improving agility and building a culture where employees feel engaged, inspired, respected, connected, and committed.

Ridhima Khanduja
Ridhima added that global employee engagement dropped 10 points in 2021, off the highs of the pandemic breakout and is now at its lowest since 2017 at 65%.
This implies that whilst the changes in the way employees work, specifically the decentralized working format of the past two years, has resulted in increased talent mobility and also impacted work-life balance. By extension, there is a regression on wellbeing focus and care. There is also a sense of decreased clarity for the future of work, and with it, the lack of career development opportunities.
How employees feel about their jobs
The event of the 'Great Resignation' reveals how employees feel about their jobs. More accurately, it is an instance of a Talent Uprising, where large numbers of employees begin to search and demand for flexibility, compensation, connection, and culture they desire.
Flexibility was key as 93% of employees cited that they wanted flexibility when they work. 56% of employees are open to new job opportunities that may provide them more flexibility, and 21% are more likely to jump ship to get that flexibility.
Kincentric's research and insights have found that whilst employees are more vocal about their needs and may be willing to walk if those needs are not met, many would prefer to stay and help create the change they would like to see. Therein lies the opportunity for leaders and organizations to facilitate and encourage this natural process to ensure that businesses can thrive and benefit from having engaged and committed employees.
In closing, Ridhima said,
Congratulations to all of our Best Employers. The agility in responding effectively and promptly to employee needs in uncertain and volatile environments is truly reflective of a Kincentric Best Employer and very commendable.
Special Recognition
Meanwhile, Kincentric Malaysia also recognizes local entities, Hartalega Sdn Bhd and IOI Properties for its respective commitments to an Agile Workforce and Engaging Leadership. These employers have exemplified a robust structure and approach in improving and investing in its employees while elevating its top management to be more engaged and effective.
About Kincentric
Kincentric, a Spencer Stuart company, helps organizations unlock the power of people and teams to ignite change and drive better business results. With decades of experience and specialist expertise in areas such as culture, employee engagement, leadership assessment and development, HR and talent advisory, and diversity, equity and inclusion, Kincentric uses data-driven insights to architect solutions that add value, enhance agility and increase organizational effectiveness.
For more information, visit kincentric.com.