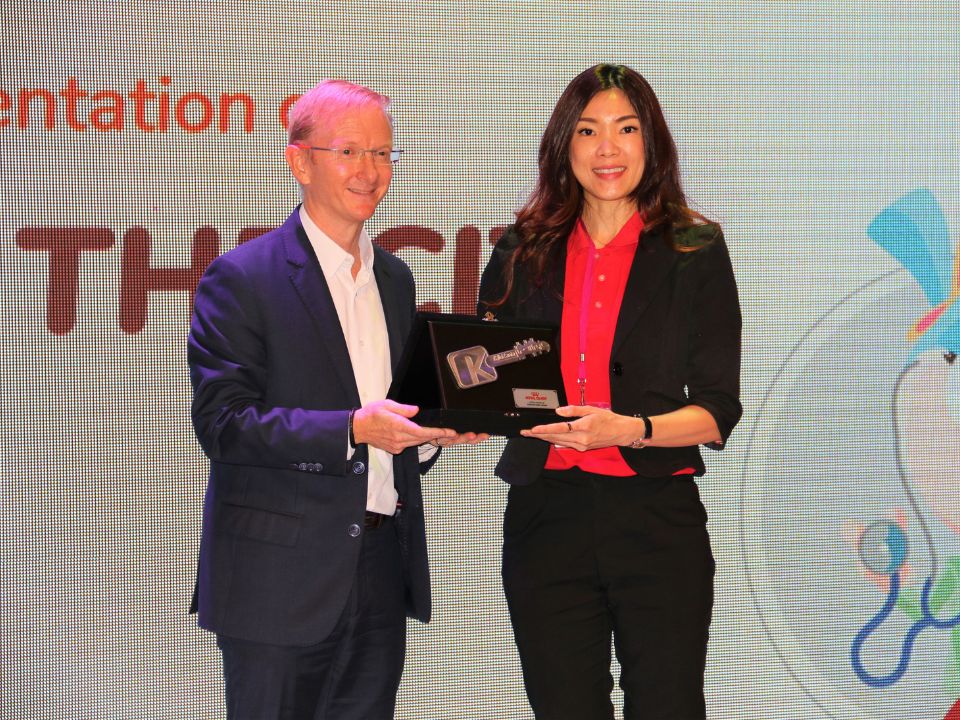 As part of its ongoing mission to blend fun with education, KidZania Kuala Lumpur recently welcomed Royal Canin, a leading brand in health through nutrition for cats and dogs, to its child-sized metropolis.
Role-Playing As Veterinarians @ KidZania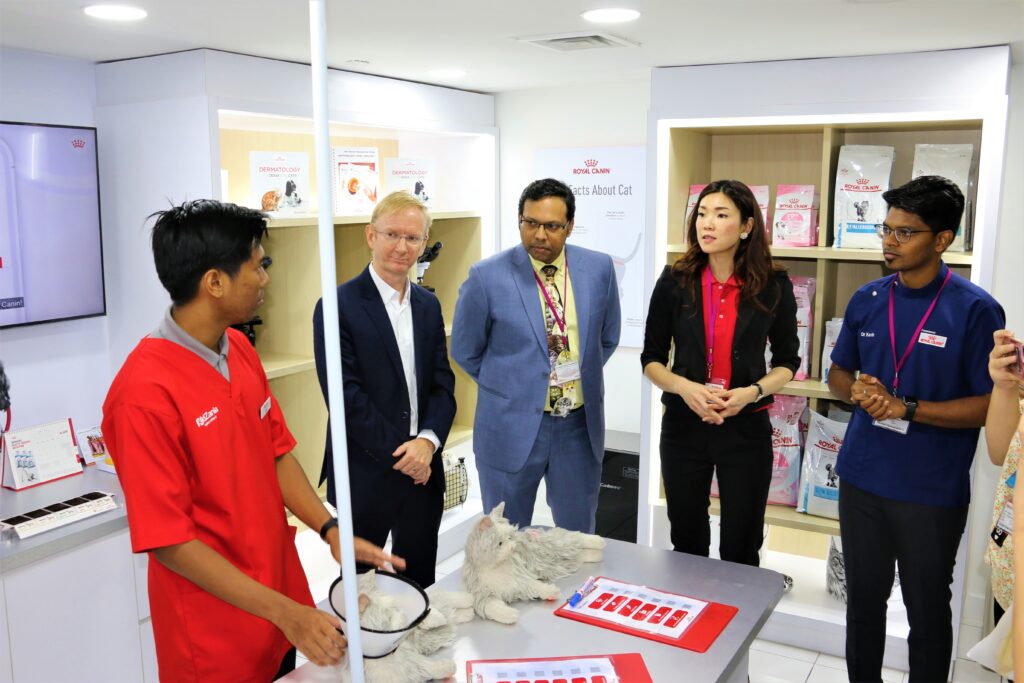 True to KidZania's philosophy of "Learn Life Today", the new partnership enables young minds to gain valuable knowledge on animal care by role-playing as veterinarians themselves.
Through fun and interactive hands-on learning, the Royal Canin establishment at KidZania Kuala Lumpur aims to help children understand the various aspects of keeping pets happy and healthy, including proper pet nutrition.
Royal Canin is the latest Purpose Partner to bring real industry expertise to KidZania's unique edutainment world that replicates a functioning city. With over 60 role-playing activities, KidZania Kuala Lumpur enables children to gain hands-on experience and insights on future careers, financial literacy, and other aspects of the real world while developing valuable life skills.
The CEO of Sim Leisure Group, Philip Whittaker said playing is important for kids to learn and grow. He further stated:
Play is a fundamental part of how children develop, grow, and understand the world around them. At KidZania, we are constantly looking for fresh ways of blending play into engaging activities that encourage curious young minds to pick up new skills and positive habits. Our Purpose Partners are instrumental in making these hands-on experiences stay fresh and exciting, and we're delighted to have Royal Canin onboard with our mission of giving children the opportunity to learn and grow.

Philip Whittaker, CEO of Sim Leisure Group
World Veterinary Day On 29 April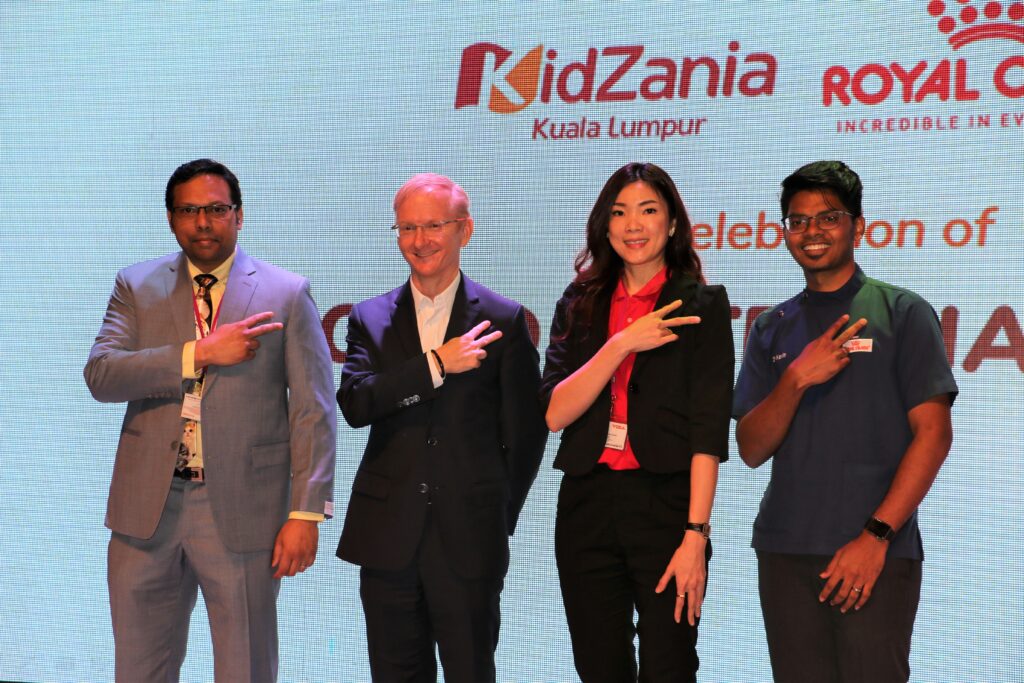 With World Veterinary Day coming up on April 29, the launch of Royal Canin's establishment served as a springboard to showcase the important work that veterinarians do, and spark children's curiosity about what it takes to care for animals.
To commemorate the occasion, the launch event featured talks by esteemed industry professionals, namely Dr. Amilan Sivagurunathan, President of the Malaysian Small Animal Veterinary Association (MSAVA), and Dr. Kavindaran Krisnasamy, Corporate Affairs Royal Canin Malaysia and Practising Veterinarian. While Dr. Amilan touched on the role of a veterinarian in safeguarding animal welfare, Dr Kavindaran offered an up-close perspective by sharing his personal day-to-day experiences of being a veterinarian.
This is one of the ways to spread awareness to the public about pet as mentioned by Teh Meng Li, the Market Head of Royal Canin Malaysia.
As Royal Canin believes that Pets Make Our World Better and we aim to Make a Better World for Pets, our partnership with KidZania is a fantastic way of doing this. It is important for us to start our journey to raise awareness and educate the future pet owners at a young age, and to cultivate the sense of responsible pet ownership, as we believe that they would be the veterinarian of tomorrow. They will play an important role in the health and well-being of cats and dogs. We are eager to continue refining this edutainment offering with KidZania, and look forward to helping more children understand the world of veterinary science.

Teh Meng Li, Market Head of Royal Canin Malaysia
KidZania Kuala Lumpur
KidZania Kuala Lumpur is an award-winning indoor family edutainment center that offers interactive learning and role-play experiences for kids. The first of its kind in providing edutainment fun, KidZania empowers and inspires kids to pursue their life's dreams by providing them an avenue to explore what it's like to live and work in a real functioning city.
KidZania's kid-sized city experience is targeted at kids aged between 4 to 14 years which allows them to choose from over 60 job-related role-plays spread across the city's establishments. As in the real world, children perform "jobs" and are either paid for their work or paid to shop or to be entertained.
KidZania is built as a replica of a real functioning child-sized city, complete with buildings, paved streets, vehicles, a functioning economy, and recognizable destinations in the form of "establishments" sponsored and branded by leading multi-national and local brands.
For more information about the activities, kindly visit KidZania Kuala Lumpur's Official Website.