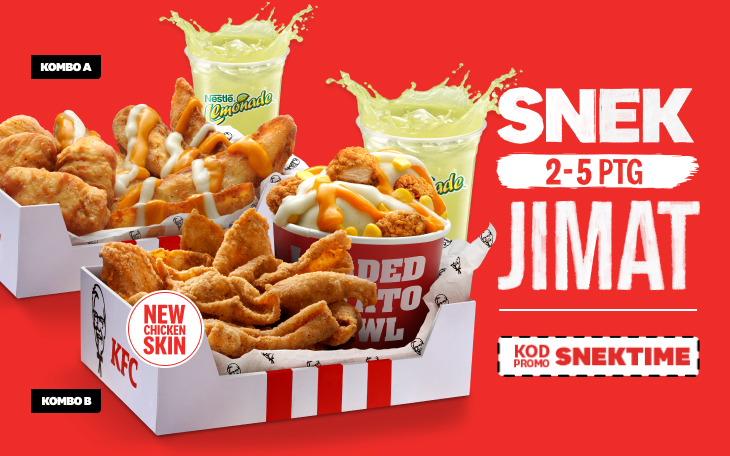 The long wait has come to an end. KFC is finally selling its fried chicken skin in Malaysia!
Yes, it is the crispy and crunchy skin, without meats!
The popular chicken skin has been released in our neighbour country Singapore, Thailand and Indonesia previously. Malaysians have been jealous about it and we finally get to taste it ourselves.
On 3 August, KFC Malaysia released a video on their Facebook to announce the good news.
The KFC chicken skin is now available to purchase in the 'Snek Jimat' box – Combo B from 2 pm to 5 pm!
Note the time!
For RM7.99, you will get a box of chicken skin along with a loaded potato bowl. Add an extra RM2, and you will get a refreshing drink!
But sadly, it's a limited time offer…
As it is not a permanent menu, the chicken skin is only going to be here until 11 October, 2021.
Sad cries.
On top of that, it is only applicable for delivery or self-collect through the KFC app.
But no worries, you just have to download the KFC app on your Apple App Store or Google Play Store.
To munch on the crispy chicken skin, better be hurry!
For more information, please visit https://kfc.com.my/promo-code/self-collect/snek-jimat-sc.
Click here for more Food updates.