Keretapi Sarong 2022 will be physically held on this Malaysia Day, 16 September after two years being virtual during the pandemic! Malaysians, get your sarong ready!
Keretapi Sarong 2022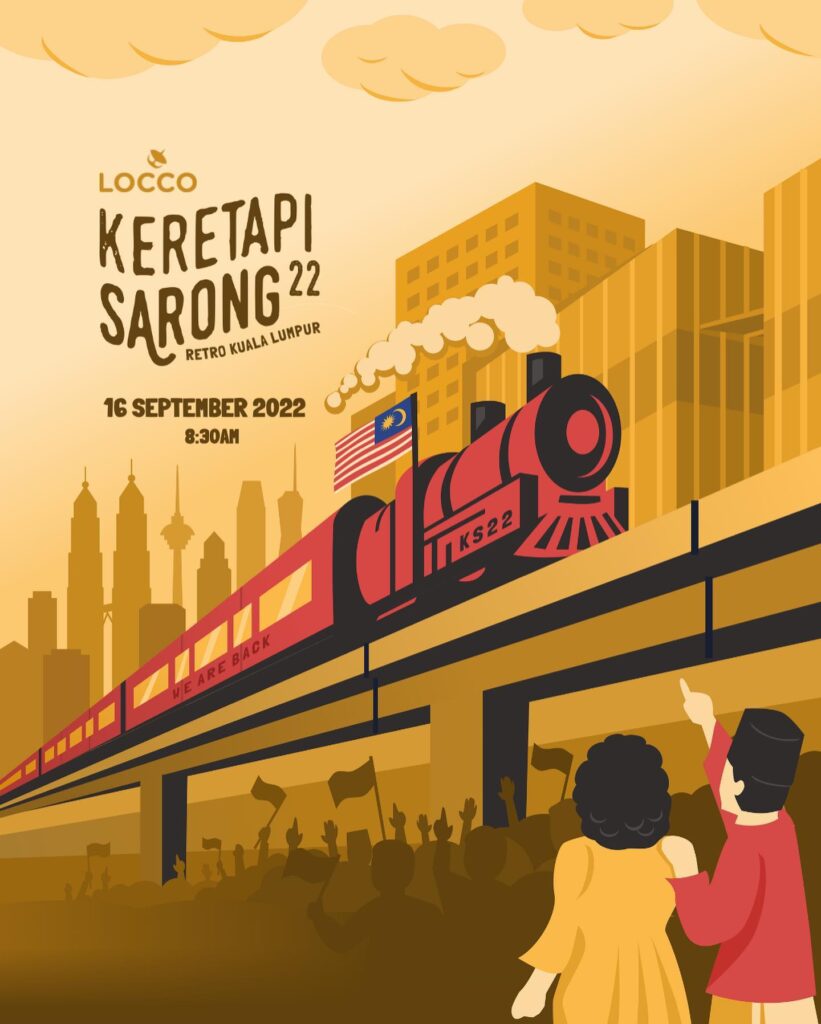 Keretapi Sarong 2022 will be conducted this 16 September 2022 by LOCCO Malaysia as the organiser. The routes are as stated above, including one secret location that'll only be exposed on the event day later. People can gather at the chosen MRT or LRT stations; MRT Kajang, LRT Gombak, LRT Ampang, LRT Subang Jaya, and MRT Bandar Utama. The organiser will later guide them to the "Secret Location" to further enjoy themselves there.
2022 Theme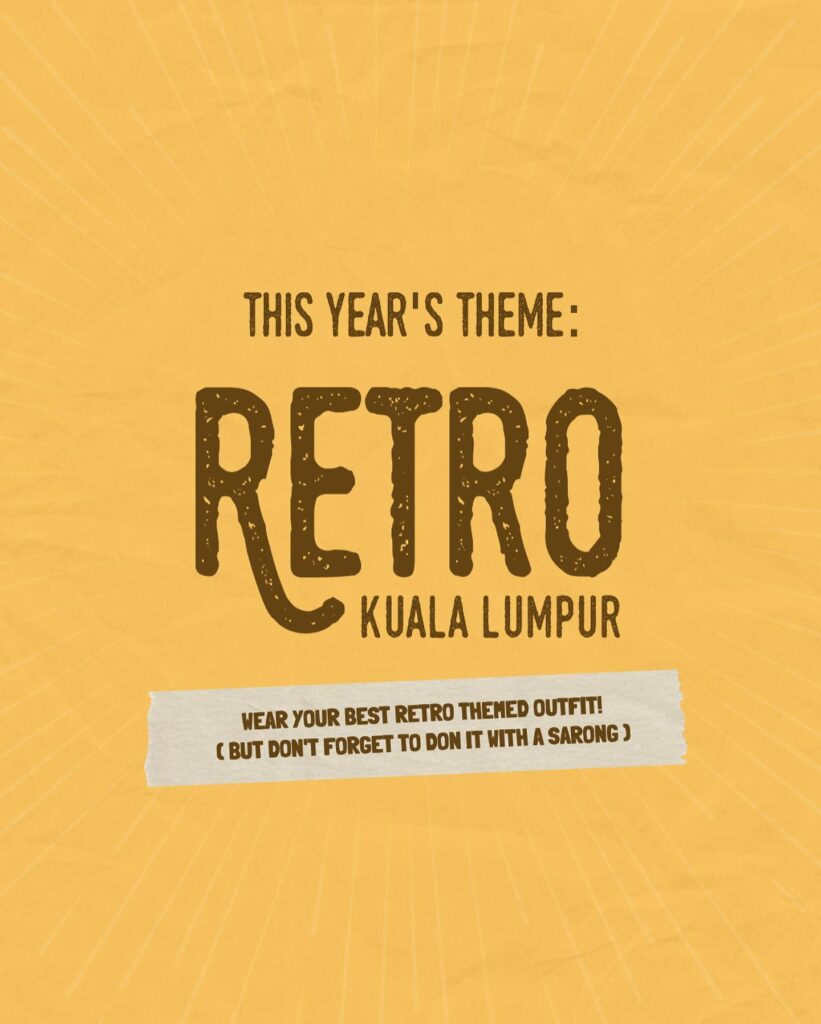 The theme chosen for this time Keretapi Sarong is Retro Kuala Lumpur, focusing on the 60's, 70's, and 80's eras. However, not forgetting the sarong ya! That's basically the point of this movement by the way.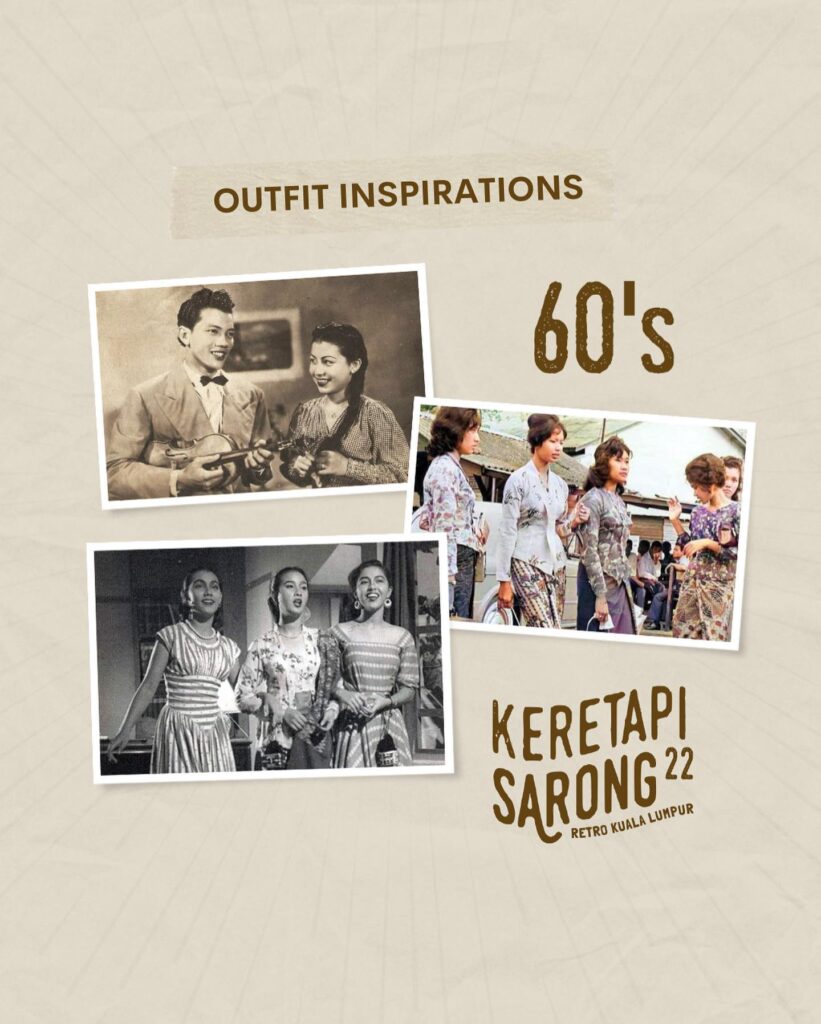 These are the outfit inspirations provided by the organisers so that Malaysians who plan to come later, can follow and wear outfits according to the theme.
Past Keretapi Sarong
Above, we can see how much everyone enjoyed walking, singing, and dancing together while in their sarong. That's what we're looking forward to for this year's Keretapi Sarong 2022 as well!
About Keretapi Sarong
A quick and short insight of Keretapi Sarong, it is a unifying event, where people from all walks of life gather to celebrate Hari Malaysia. For us to celebrate our culture, our music and our traditions. Similar to Mat Kilau (2022) film promoting tanjak and silat, Keretapi Sarong higlighting more on sarong!

People gather at designated stations in their sarong & traditional attires to a "Secret Location" that will only be revealed on event day. It is a yearly event, open for everyone to join, not only the locals.
To know more about how Keretapi Sarong was started, watch the video below!
As a Malaysian, it is crucial for us to always practise the older people's way of life to make sure we won't lose our identity. Sarong is our identity that needs to be preserved for the younger generations. Join Keretapi Sarong 2022 this 16 September to urge ourselves, at the same time others to appreciate our culture!
For more information and details, kindly visit LOCCO Malaysia Official Website and Facebook.