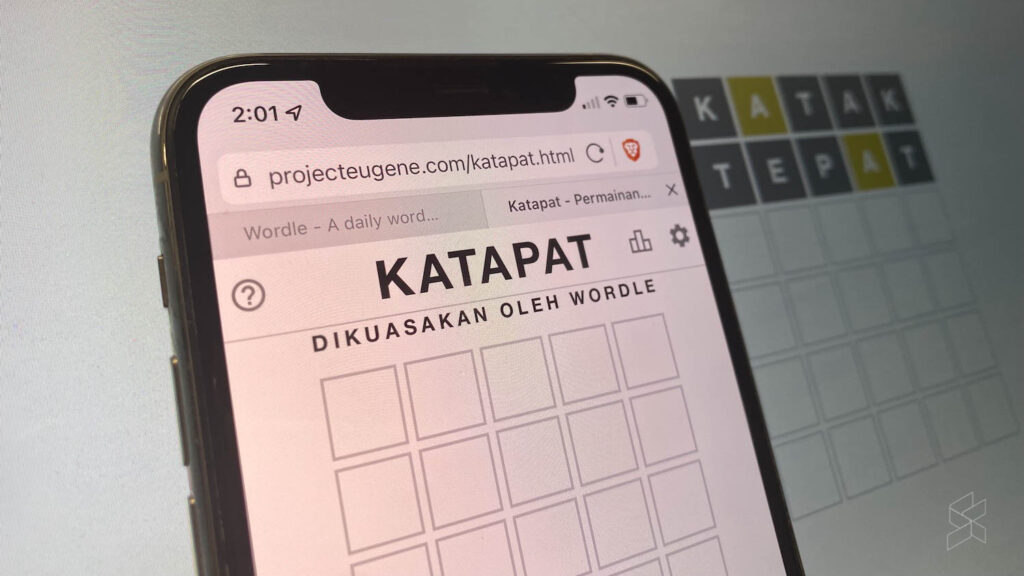 A Malaysian programmer, Eugene Low decided to create Katapat when he saw the great reception Wordle has received all over the world. However, this decision is basically done on a whim as he admitted in a tweet last January when the Katapat website underwent some problems as a result of the game unexpectedly going viral on the Internet. Luckily, the website was up and running again in no time, thanks to the fast reaction of the team responsible for maintaining the website.
What is Katapat and How To Play It?
Katapat is essentially the same as Wordle. Both are web-based word puzzles that refresh themselves automatically every day. The only difference is that the words used in Katapat are all in the Malay language. Players can only play one round per day and the puzzles are regulated for everyone. What this means is that players will have the same set of answers. Once completing the game, players can choose to share the results on their social media. Sounds pretty simple, right? This simplicity, combined with the ability to share each players' results on their respective social media is what makes the game go viral in the first place.
The basic premise of the game is very simple – players must correctly guess the word of the day in six tries. The word is always made up of five letters and each guess must be of a valid word. There are no prior hints provided so players are free to start the game with any five-letter word that they can think of. Each attempt will provide hints for the next attempt as the colour of the tiles will change to show how close a player's guess is to the answer.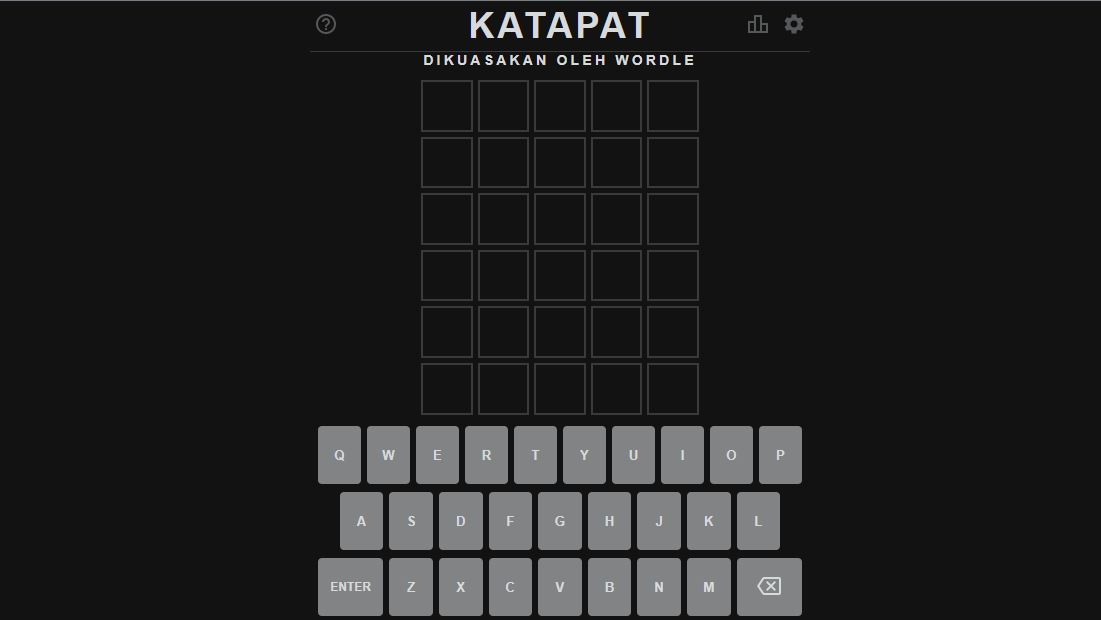 Origin of Katapat
Just like how the original Wordle is a combination of 'word' as well as 'Wardle' – the family name of its engineer – the name Katapat is also a portmanteau of two Malay words, which are 'kata' and 'tepat'. The source of all the words used in the game is taken from the DBP Online Dictionary. This helps to ensure that the words are all accurate. However, this has led to reports of increased difficulty in guessing the answer as compared to Wordle. This has not deterred the players, though. Instead, quite a lot of them has taken this as a challenge to complete the game in the least number of guesses as possible.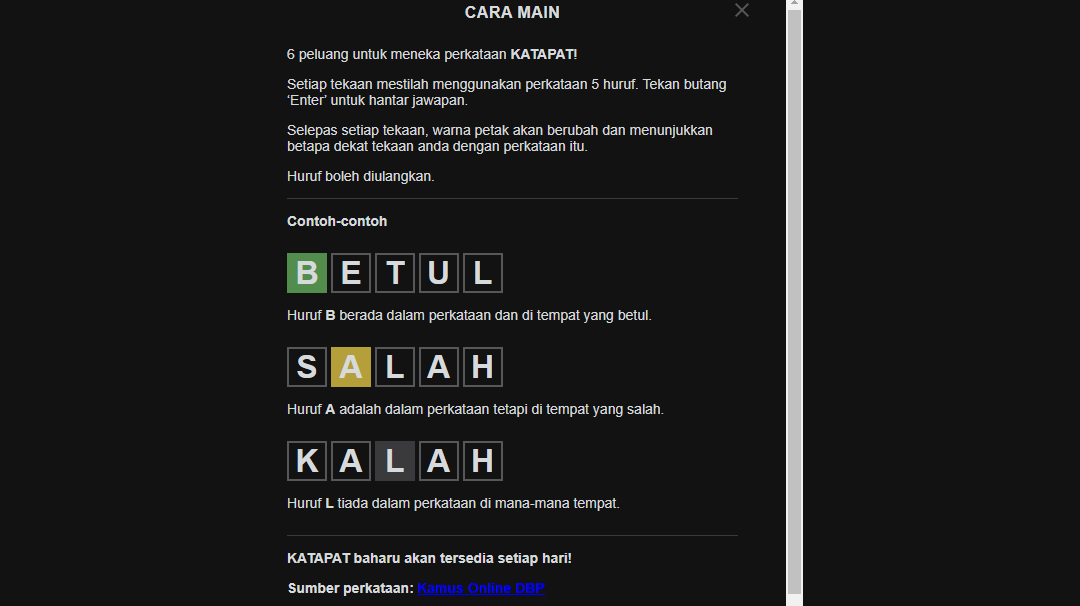 Join the Fun!
Now that you have read about what Katapat is all about, why not try it on your own and discover the attraction of the game yourself? If you are up for it, click on this link to challenge yourself. Remember, you can only play one game per day, so don't forget to check on Katapat's website daily for a new round of game.