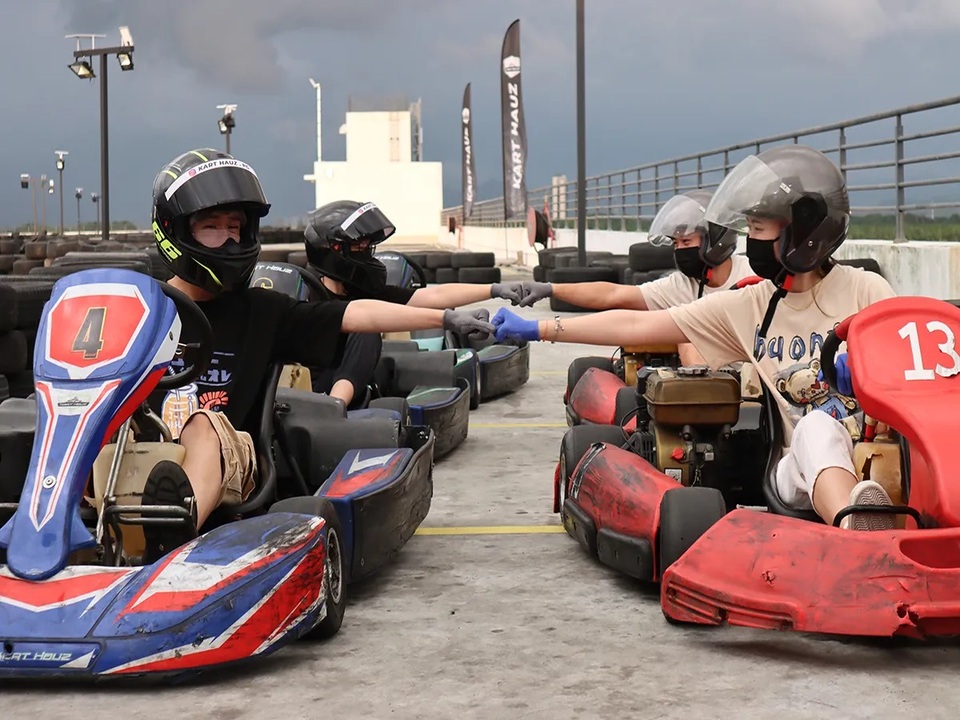 The Kart Hauz Endurance Racing Series 2022 will be held in Simpang Ampat, Penang this coming 3rd-4th September! Here's how you can sign up!
Rooftop Go-Kart Racing – First Of Its Kind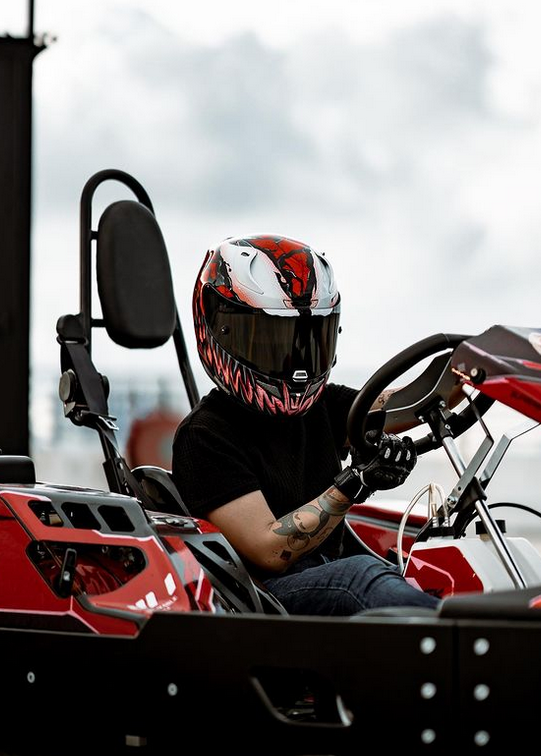 The Kart Hauz Endurance Racing Series 2022 will be a two-day long event at the beginning of September and will take place at Level 6 (Rooftop) of Design Village Outlet Mall Penang.
September 3rd will be reserved for weight checks, practice sessions, and qualifying races while September 4th will mark the start of the official event: 4 hours of endurance racing from 4-8 PM, where both drivers and spectators can watch the beautiful Malaysian skyline transition from day to night in one race!
Kart Hauz is the first rooftop go-kart race track in both Penang and Malaysia, dedicated to offering the highest kart racing adrenaline experience through challenging turns, various barriers, and high-speed corners. Not only do they provide the need for speed to adrenaline junkies and motor racing talent, but also guarantee fast-paced fun for partners, families, and friends.
Register Now – Grand Prize Awaits!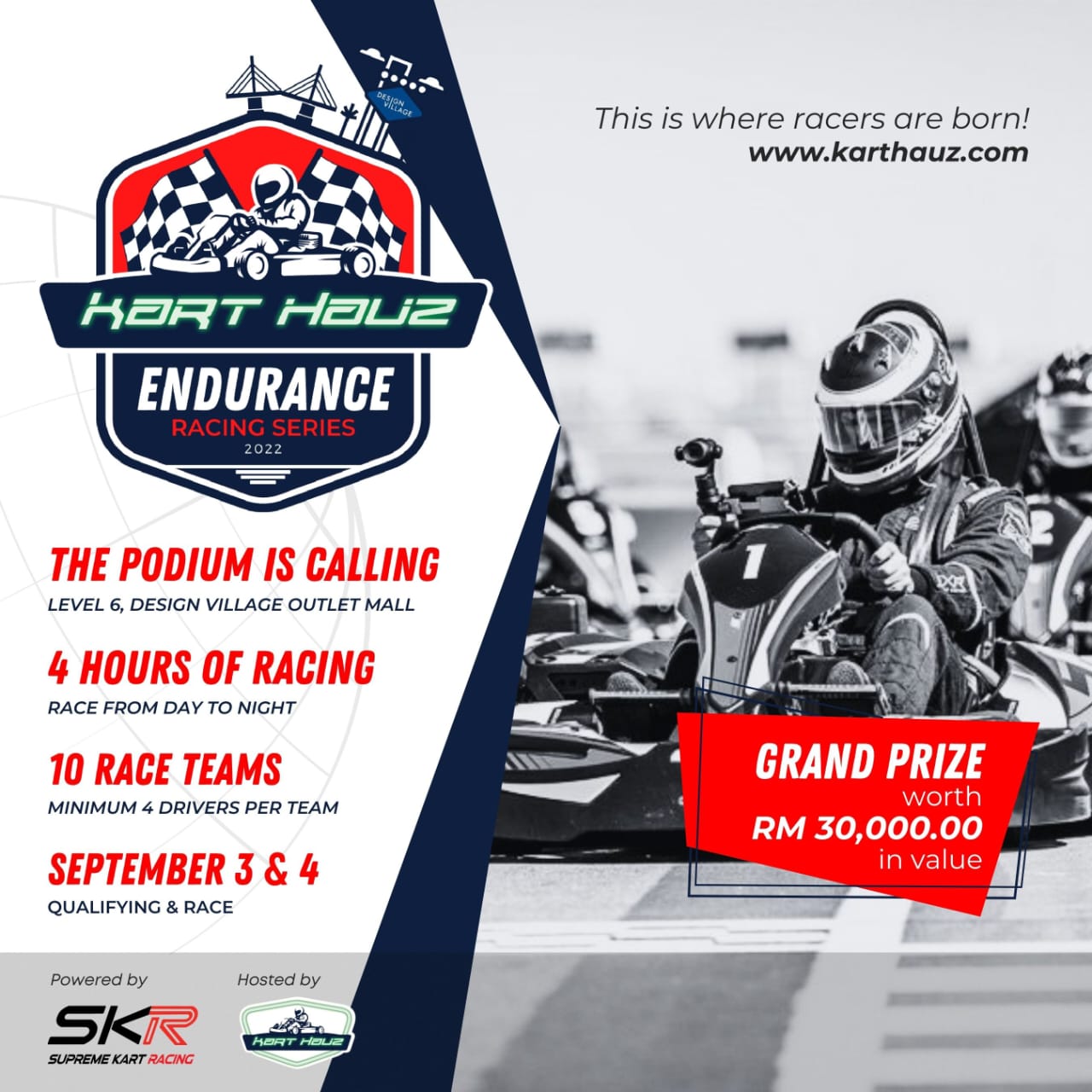 Register now to participate and put your go-kart racing skills to the test; slots are still open! The overall championship winner will receive a grand prize of more than RM30,000!
First, do be sure to read the Rules and Regulations here. Please ensure you meet all of the requirements, assess the safety regulations and protocols, and review the briefings for each day.
Then, gather a racing team of 4-6 people and sign up using the registration form here. Only 10 teams will be participating on a first-come, first-serve basis!
For assistance with registration details and submission, please contact +60177901503 on WhatsApp. For any other inquiries regarding the race, please contact +601125183268 on WhatsApp.
For more information on Kart Hauz and go-kart racing, head on over to their official pages – website, Facebook, and Instagram.
Good luck and get ready to rev this September!
More on Action-Packed Entertainment: