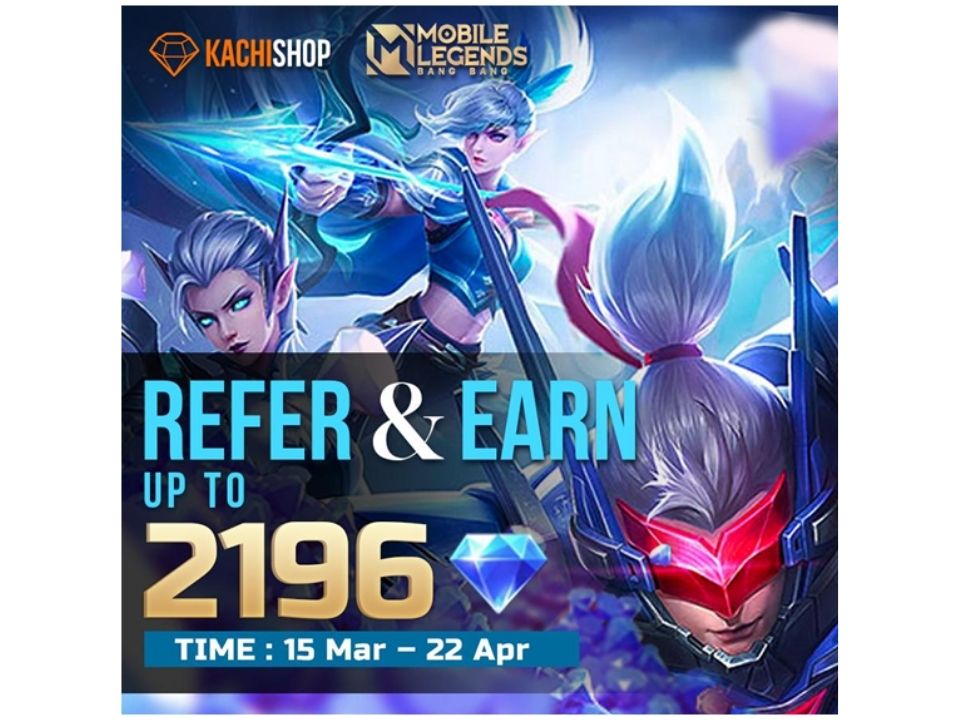 KachiShop is a global in-game currency top-up platform developed by Xiaomi Corporations, one of the world's leading consumer electronics and smart manufacturing companies. KachiShop was officially launched in Malaysia on 17 March 2022. The platform offers in-game purchases for multiple mobile games and is available across five countries which include Malaysia, Indonesia, Philippines, Russia as well as Brazil.
Mobile gamers can have this opportunity to level up their gameplay as KachiShop offers a wide range of in-game top-ups with amazing deals and discounts. The users will get a discount of up to 26% on their purchases with KachiShop. Moreover, mobile gamers can purchase their desired in-game items from popular mobile games like Mobile Legends: Bang Bang, PlayerUnknown's Battlegrounds Mobile, and State of Survival. What makes KachiShop convenient is the users will directly receive their in-game items after they successfully made a payment.
Refer and Earn With KachiShop
Additionally, KachiShop also introduced a special Refer and Earn promotion for the users, which will be started on 15 March 2022 until 22 April 2022. Users can earn up to 2, 196 free diamonds on Mobile Legends: Bang Bang whenever they refer a friend to KachiShop. Every successful referral allows the new users to get a 50% discount coupon for them to use on KachiShop to purchase in-game items. Besides that, all new users will get the chance to receive 70 free diamonds when making a first-time transaction. Let's join the Refer and Earn promotion today here at KachiShop!
The transactions for in-game item purchases can be made easily through trusted Malaysia's online payment providers such as Touch N Go, GrabPay, and Boost E-wallet. All of the purchases and transactions for in-game items are safe and secure, so mobile gamers don't need to worry about its security as KachiShop puts security as their number one priority.
KachiShop also provides online customer support with each case will be evaluated by a team of experts within 24 hours. If you have any problems or inquiries regarding KachiShop, please do not hesitate to contact their customer support at KachiShop and do visit the website for more information.