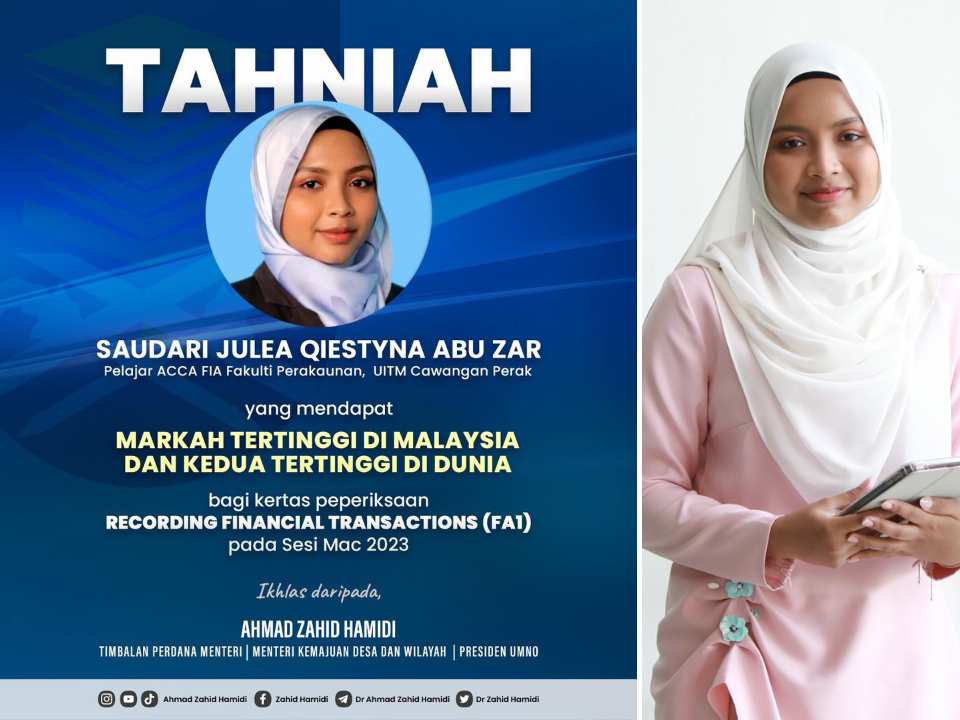 A Universiti Teknologi Mara (UiTM) Perak student has scored excellent results in the Association of Chartered Certified Accountants (ACCA) examinations this year.
UiTM Student Achieve Outstanding Results In ACCA Exam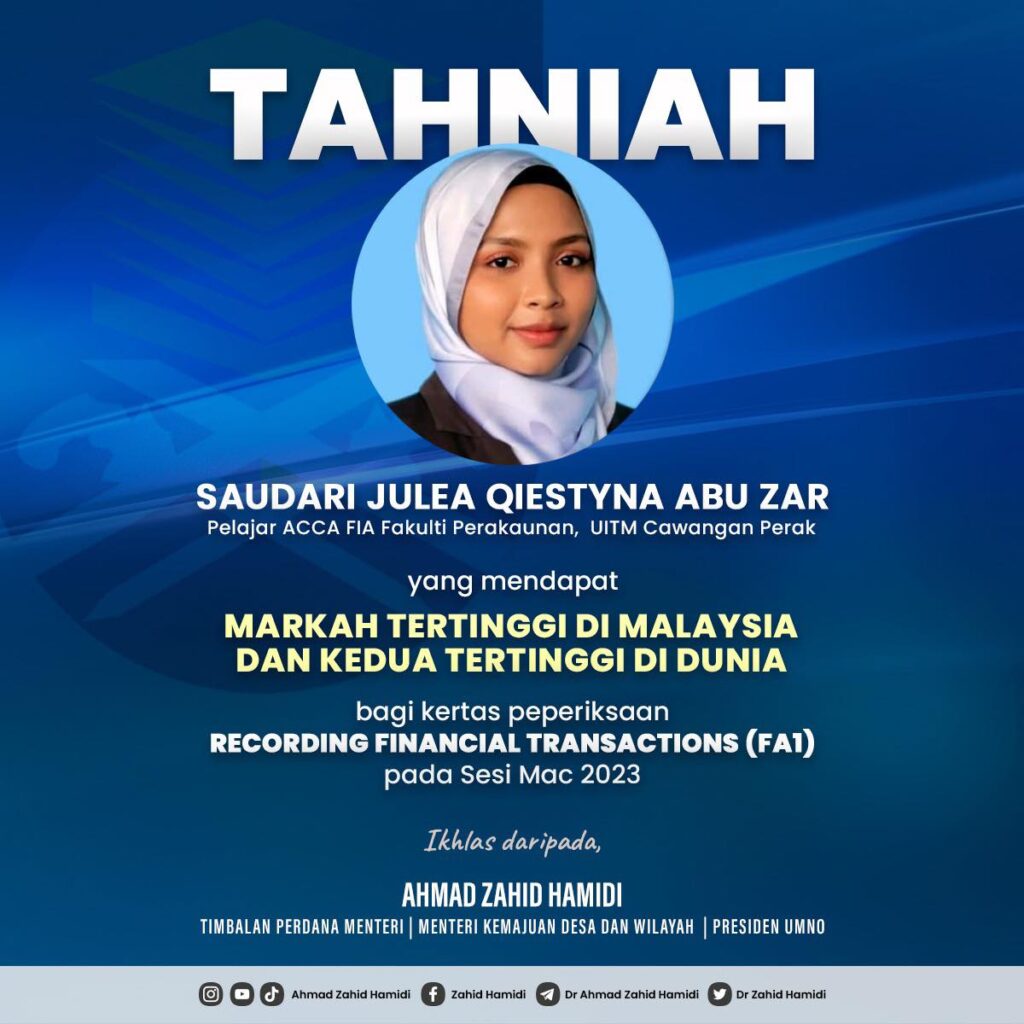 Image via Wau Post
The Association of Chartered Certified Accountants, or ACCA, is a well-known professional accounting organisation on a global scale. For those interested in a career in accounting, finance, or business, the ACCA provides a variety of certifications and courses.
For those who want to work internationally, the ACCA certificate is valuable because it is regarded and recognized in more than 180 nations.
In Malaysia, an ACCA Foundation in Accountancy (FIA) student Julea Qiestyna Abu Zarhas, 19, obtained 98 out of 100 marks allocated in the examination for both locally and abroad.
She made Malaysia proud when she earned the highest score in the Recording Financial Transaction (FA1) paper for the young talent programme ACCA March 2023 session.
Recording Financial Transaction (FA1) paper develops knowledge and understanding of the main types of business transactions and documentation and how these are recorded in an accounting system up to the trial balance stage.
Have heard about the three Malaysian students that joined the Harvard College? Browse into Harvard College Accepts 3 Malaysian Students To Join Their Institution to know who are they!
Received An Winner Award Upon The High Score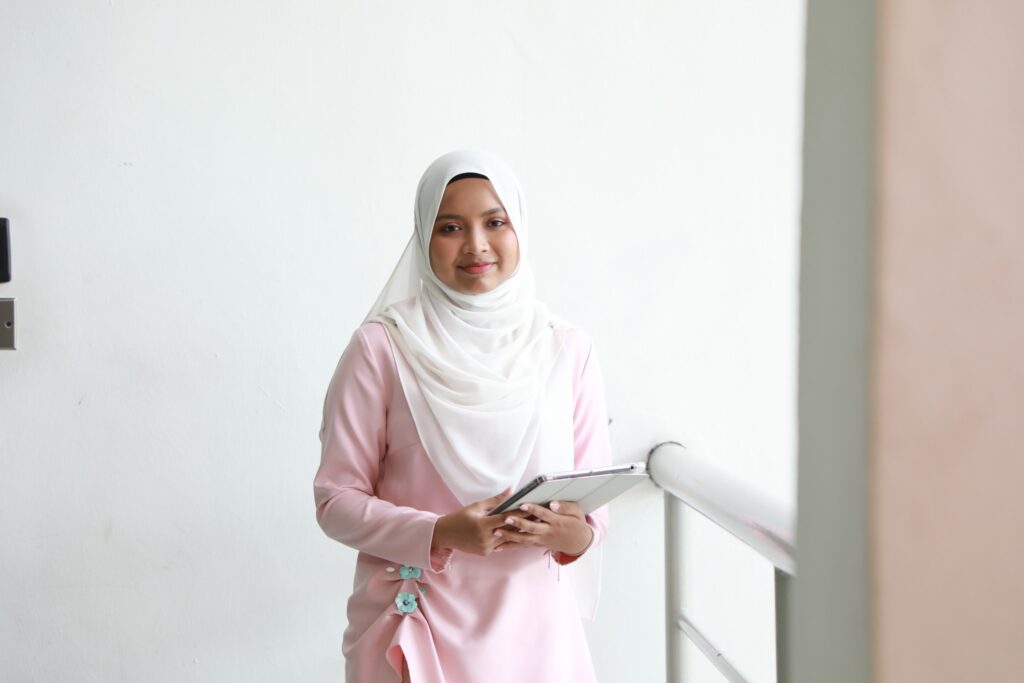 Images via UiTM Cawangan Perak & The Association Of Professional Accounting Students (APAcS)
Julea Qiestyna reportedly achieved the highest score in Malaysia and the second highest score in the world for the FA1 examination.
Moreover, the top scorer received an award called Paper FA1 Winner Award, from the Association of Chartered Certified Accountants (ACCA) a few weeks ago.
In addition, the Deputy Prime Minister Datuk Seri Dr Ahmad Zahid Hamidi complimented Julea Qiestyna upon her accomplishments in her ACCA examination through a Facebook account post.
Congratulations to the two Mara-sponsored students for being crowned ACCA World Prize Winners. May their success be an inspiration to all other Mara-sponsored students. All the best.

Datuk Seri Dr Ahmad Zahid Hamidi, Deputy Prime Minister Of Malaysia