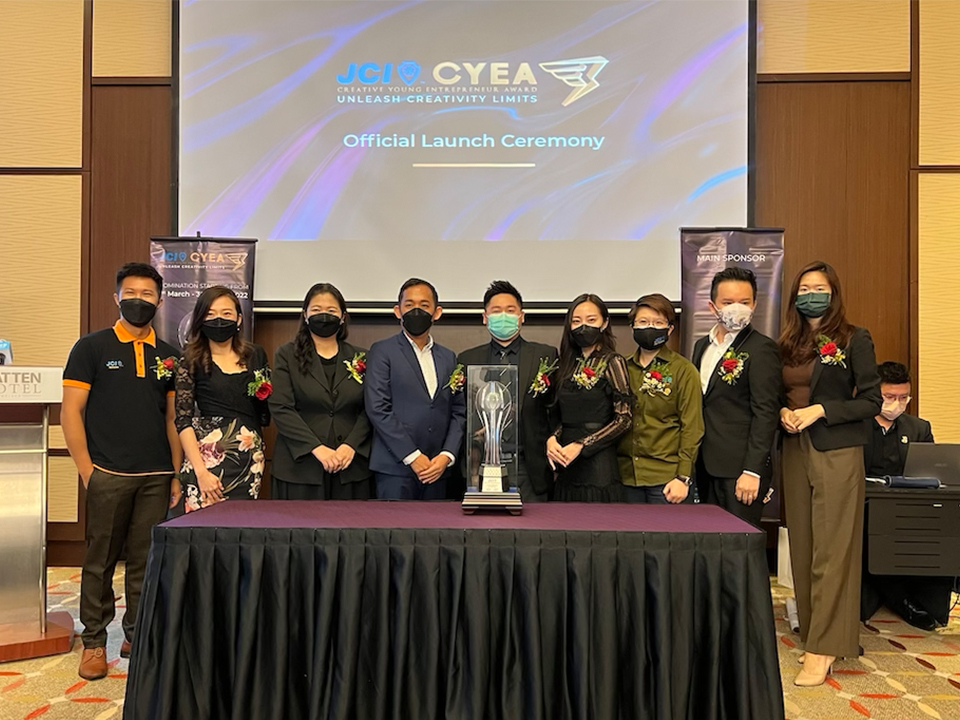 Junior Chamber International Malaysia (JCI Malaysia) announced the JCI Creative Young Entrepreneur Award (JCI CYEA) 2022 is now open for public nomination from 1 March to 30 June 2022. All Malaysian entrepreneurs between the ages of 18 and 40 who has creatively transformed a business are encouraged to take part in this yearly programme.
JCI Creative Young Entrepreneur Award 2022
JCI CYEA is a business award programme launched in 2005 to recognise and honour exceptionally creative young entrepreneurs in their success. The programme was endorsed as a national yearly project to provide a competitive platform for creative young Malaysians to compete. It recognises, honours and celebrates exceptional young entrepreneurs who have started a business using creativity or have improved an existing business through innovative problem solving while adhering to the principles of Corporate Social Responsibility (CSR).
According to the Association President of JCI, Lu Ping Ping, the programme this year will be the 16th CYEA held in Malaysia.
Who is eligible as a nominee?
JCI CYEA is open to young Malaysian nominees who is a director or a key person of a top management between the ages of 18 and 40. The nominee also must has an entity registered with the SSM and is not bankrupt during the year of application. Snatch the award if you fit the above requirement.
How to register as a JCI CYEA nominee?
To enter the award as a nominee, interested individuals should submit the nomination entry via the online Nomination Form at JCI CYEA website. An on-time entry and admin fee is set at RM1,000 per nominee.
Moreover, nominees would need to prepare the following documents:
Scanned-copy of NRIC
Headshot profile photo
Write up/ Photos / Media coverage of CSR's initiatives
Proof of Title/Recognition
Company profile/Form 49 from SSM
SSM Certificate of Registration
Audited financial statement (when required by judges)
2-min video (when selected as Top 30)
The panel of judges, comprising of qualified and credible leaders will first select the Top 30 nominees. Then, a second selection will progress the nominees into Top 10 & Top 3. The 3 winners and finalists will be recognized during the JCI CYEA 2022 Grand Award Ceremony which will take place this October.
JCI Malaysia is a National Organisation affiliated to Junior Chamber International (JCI), a worldwide leadership development organisation for young people aged 18 to 40. Currently, there are 60 JCI local organisations affiliated with JCI Malaysia, located in various states across Malaysia.
For more information, please visit the JCI CYEA official website or Facebook.